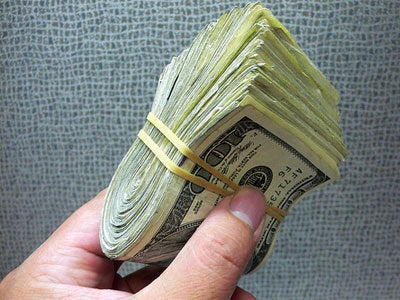 A political action committee that received $855,000 from its nonprofit wing is not required to disclose its funders, the Illinois State Board of Elections ruled Monday.
For a Better Chicago is a pro-business group that has spent hundreds of thousands of dollars influencing the outcomes of City Council races in Chicago, and is continuing to do so as the April 5 aldermanic runoffs draw nearer.
PACs are required to disclose the names of those who donate to them. But FBC was able to evade this requirement thanks to some deft accounting and the delayed implementation of a new law.
For a Better Chicago was founded as a nonprofit organization in October of last year, specifically as a 501(c)4 "social welfare organization." As a matter of federal law, nonprofits aren't required to disclose their funders. Then, on December 28, a PAC by the same name was formed, and the FBC nonprofit gave $855,000 to the FBC political committee.
The timing on that move hardly seems coincidental: on January 1 of this year, a new campaign-finance law restricted the amount of money nonprofits could donate to PACs to $10,000, as Mark Brown explains in his Chicago Sun-Times column Tuesday.
"[A] loophole in state law allows the group to ignore the fundamental disclosure requirements that have been the basis for all campaign finance reform in this country since the Watergate era," Brown wrote.
The Illinois Campaign for Political Reform filed a complaint with the elections board, hoping to force the group to disclose the names of those who donated to the nonprofit wing. It argued that the two organizations were not truly distinct: "Moving money from their left hand to their right hand does not change the fact that the same people control the money," David Morrison, the group's Deputy Director, wrote in a statement to the Board.
But by a 7-1 ruling, the Board sided with FBC on Monday.
"We were very comfortable that [the two organizations] were being created and managed properly, and we believe that's why the state board of elections ruled 7 to 1—Democrats and Republicans—agreeing with what we've done," Greg Goldner, a founder of FBC, told the Chicago News Cooperative.
Goldner managed Rahm Emanuel's first campaign for Congress in 2002, and also has close ties to outgoing Mayor Richard Daley. His group has given out over $500,000 already, according to Progress Illinois, and supports many of the same candidates as the mayor-elect.
Popular in the Community