After a touching introduction from her mother Tina Lawson, the singer went on to gift the world with two songs off her latest album "Lemonade," which was nominated for nine Grammy awards. Motherhood was a central theme throughout the performance, as the singer raised questions about what it means to be a mother and a daughter.
The first thing the audience saw were hypnotic images of the pregnant star nearly nude except for a gold headpiece and body jewelry, before the queen herself appeared on stage.
Beyoncé kicked off the performance with a rendition of "Love Drought." Seated at the head of a large table flanked by dancers wearing gauzy dresses, Bey, at one point, tilted her chair all the way back, until she was singing nearly upside down.
(Side note: WHEN WILL YOUR FAVE?)
She then transitioned into the ballad "Sandcastles," as she stayed seated while holding her growing baby bump.
The performance marks Beyoncé's first appearance since making the world stop with a pregnancy announcement. She and husband Jay Z revealed that they are expecting twins with a jaw-dropping photoshoot.
Once she was done breaking all of our hearts, Bey ended the song with a message to all those watching around the world: "If we're gonna heal, let it be glorious."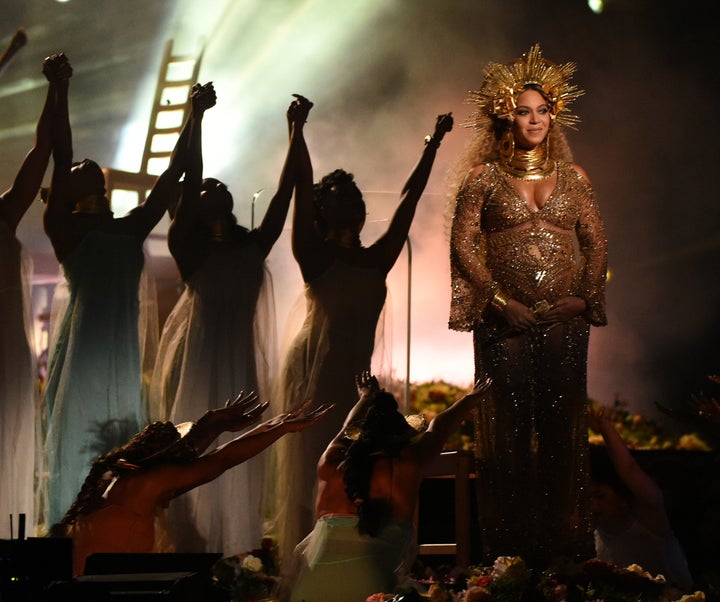 Watch her performance below:
Before You Go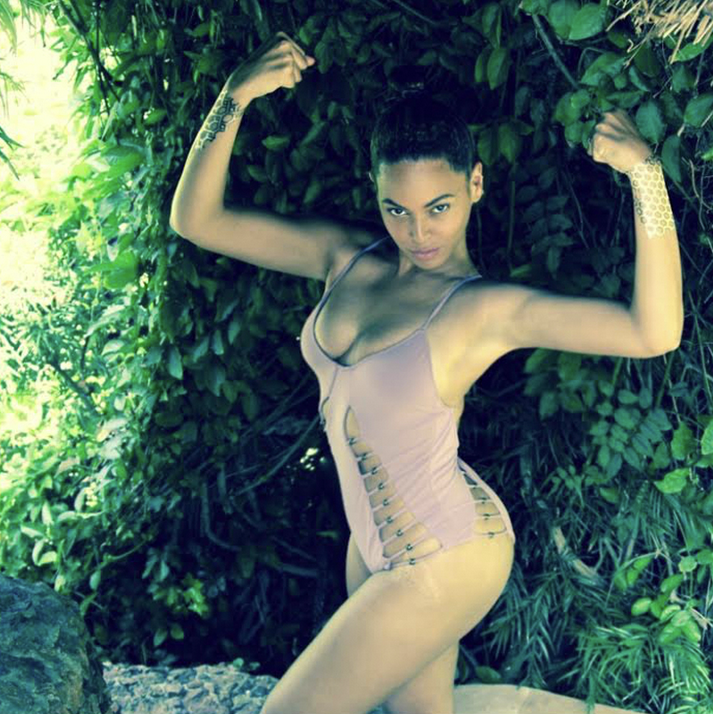 Beyonce