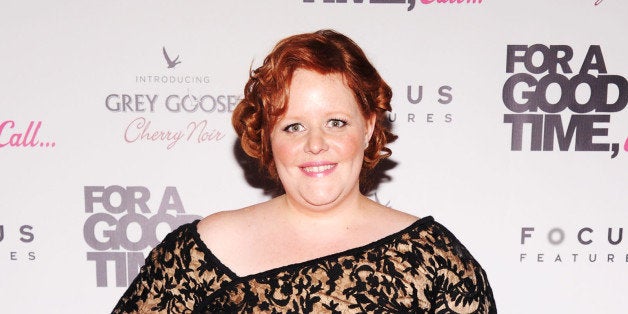 Katie Anne Naylon wants you to know that her movie, "For A Good Time, Call...," is not about phone sex. It's about two women becoming friends, and phone sex is merely a "great backdrop." The film, which comes out in select theaters on August 31, follows two seemingly opposite woman who move in together in order to afford a gorgeous apartment. "Katie," played by Ari Graynor, is working as a phone-sex operator, and soon "Lauren," played by Naylon's friend and co-writer Lauren Anne Miller," helps her set up a new hotline (1-877-MMM-HMMM).
As for research? "My experience as a phone sex operator really helped," says Naylon. The first-time screenwriter, now 30, ran a business out of her freshman dorm room. She spoke with HuffPost Women about what she calls her "sordid, checkered past," what she has in common with the fictional Katie and what it was like to quit her job to make this movie.
So, why phone sex?
I knew that I could talk to anyone and that I was quick on my feet. [My friend and I] called and did an interview with this company, and I passed. I worked for them very briefly, but when I got my first check, it was a very sad amount. I was like, "Wait a second. If I can cut out the middleman, then I can make some real money."
Do you remember how you felt taking your first call?
When I first started, the caller led me. I would just talk about regular life and "What is it like to live in Indiana?" and "What color are your eyes?" I wouldn't go [straight] to the sex because you get paid by the minute. Also, I was a virgin, so I wouldn't have known where to take the caller and what to suggest. But my very first call was, I think, actually a two-on-one because I remember my friend and I were giggling, and we had to keep hitting mute.
How did this experience affect your views on sex?
It really affected them. The stuff that I heard on the phone line –- a lot of it would petrify any normal girl, and having not had sex, my version of racy sex was like Julia Roberts having sex on the piano with Richard Gere in "Pretty Woman." I had this bravado around sex because I knew what had been talked about, but I didn't know exactly what would go on once everybody went back to the bedroom. So it definitely kept me a virgin for a long time because, as much as I sounded confident, I really was nervous. I'm not going to say I was in therapy over it for years, but it certainly had an effect on me. I've said this joke before, but when I did start having sex, I remember someone I slept with saying to me, "You know, you don't have to talk the entire time."
What was your parents' reaction when they found out about your business?
My dad had his own business, so I tried to talk to him about it like, "Well, we were a limited liability corporation. I came up with the idea to have a 10-minute minimum and that way we could always have the card validated first." And he literally was like, "Stop. I don't need to hear about this." But I've always had harebrained ideas. In high school I ran a fan club for "General Hospital" with my friend. We took pictures of soap stars and we would turn them into mouse pads and mugs and tote bags. And even when I was a little girl, I would take grapefruits from the trees in my neighborhood and have this stand on the corner where I would sell these stolen grapefruits.
How reflective is the relationship between Lauren and Katie in the movie of your relationship with Lauren in real life?
I think it represents us a lot. Especially how the girls originally don't quite get along. I remember when I first met Lauren, I judged her and didn't think that she was my type. In college, I had my party friends and then I had Lauren. Lauren and I were more likely to make a jean skirt and watch "Felicity." My party friends wanted to do keg stands -– it's just a lot of "non-versation." We were out at parties trying to meet guys who worked at Abercrombie. It wasn't the same as the quality time that I had with Lauren. I think that my brazenness and how outspoken I am have rubbed off on Lauren and she's come out of her shell a little bit.
How similar are you to the character Katie?
Her sense of humor is a coping device so people don't get to her, but underneath that she's sensitive and insecure. She's a bit of a late bloomer, and all of those things are very true of me. And some of those things are very true of Ari Graynor. Her friends know that she's so confident but also insecure. I don't think that every girl would even say that out loud to other women -- "Well, I have rampant insecurities."
Were you still working as a copywriter while making this movie?
Not during shooting. Maybe a year and a half ago, I quit to do this movie full time. I'm nearly 20 grand in debt right now, just living off credit cards, waiting for this movie to come out and hoping that people see something in it. Not that we ever did it for the money, but I definitely gave up the day job to do this full time, hoping that if I gave it up, I could get it all back. I've been prepaid in kindness.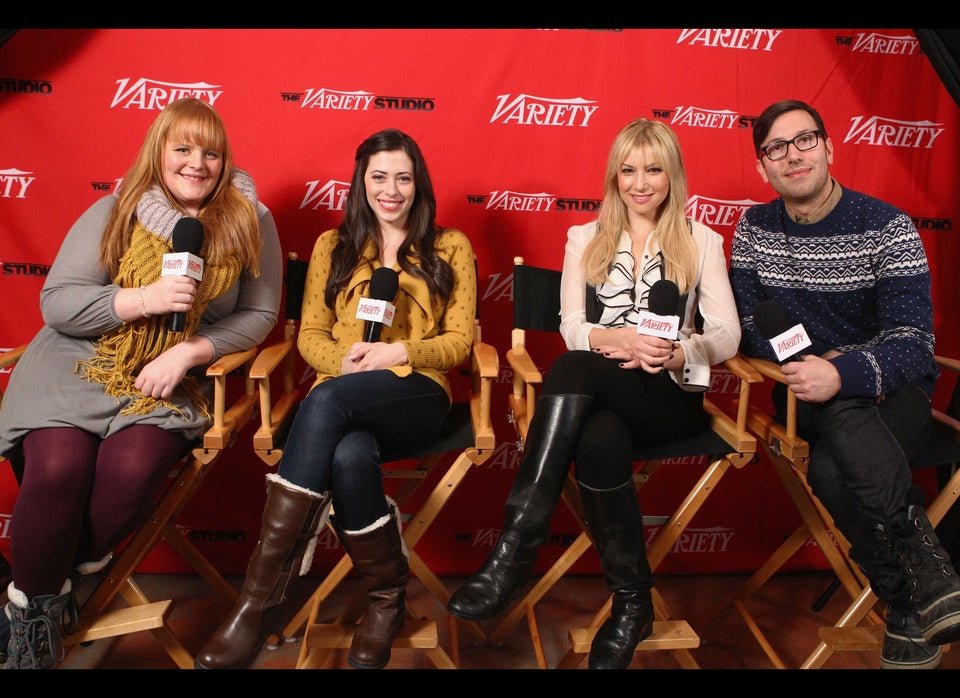 'For A Good Time, Call...'