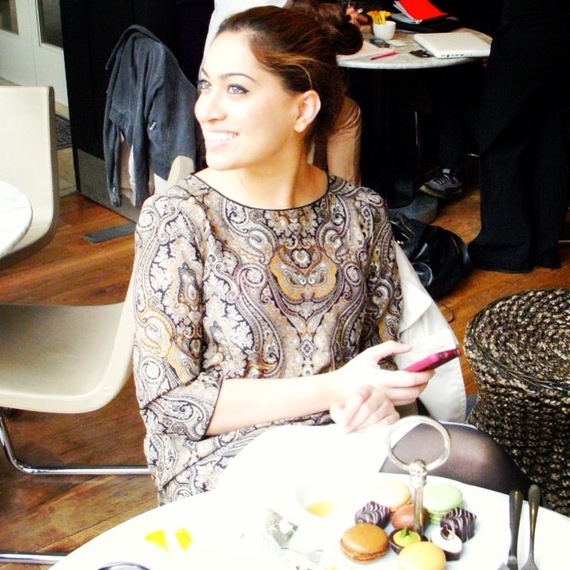 Like the rest of the smartest travelers in this series, Nyssa Chopra has lived everywhere -- Paris, New Delhi, London and Berlin, to name just a few places. With a background in diplomacy, international development and journalism, the nomadic lifestyle suited her, and led to the creation of her luxury travel and culture blog, The Cultureur. As an extension of the blog, she also organized a new weekly travel and culture Twitter chat, #SeeTheWorld (Wednesdays, 3 p.m. EST) that highlights a new destination every week. She's currently working on a new health and lifestyle subscription box service, iHeartMD that aims to bring a basic food education to Americans from across the pond.
What makes her the world's smartest traveler? Chopra doesn't just get there; she gets there in style. And that's gotta count for something, right? Her smartest travel tip? "Treat your hotel concierge as the ultimate insider to a destination," she says. She always consults a hotel concierge for tips on best restaurants, what sights to see, all the hidden gems, and the low-down on the local culture. "There's no better person than someone who deals with it day in day out and lives locally," she says. But how? Instead of asking your questions on the spot, Chopra advises calling ahead of time and giving a concierge a chance to dig and do some research for you. Relay the specifics of what you're looking for, be friendly and respectful, and remember how useful a concierge can be. "The network of high-end concierges is extremely well-connected, not just locally, but across cities, countries, and continents," she says. Oh, and one more thing. "Don't forget to tip them for their services, especially if they've gone above and beyond to help you," she adds. Those are good tips.
The World's Smartest Traveler is a weekly series about the visionaries who inspire us to travel smarter. Its curator, Christopher Elliott, is the author of the upcoming book, How to Be The World's Smartest Traveler (National Geographic Books). The series wraps up March 1. Stay tuned for a new "smartest" traveler every day.