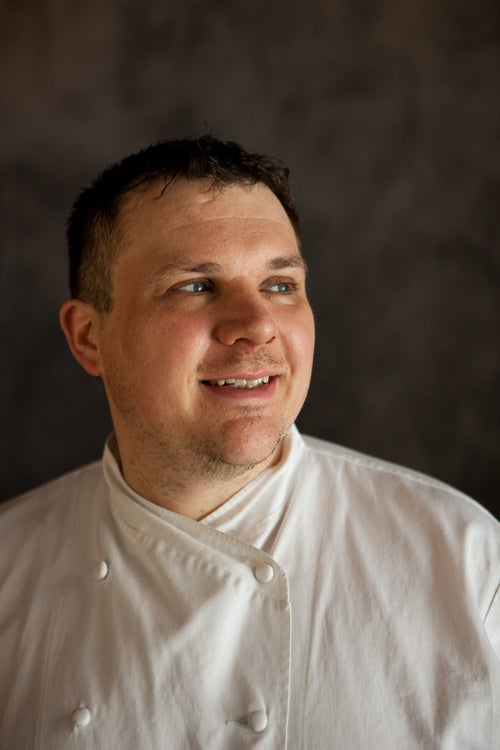 People have opinions and preconceived notions about, well, everything. When it comes to Germany, people—specifically, Americans—think about Hitler, Oktoberfest, and an overly glorified auto-industry. What they don't think about is five-star hotels and Michelin-ranked restaurants. Of course, when your neighboring country and long-time rival invented the Michelin guide, it is easy to get lost behind a much larger, much more documented shadow.
There is, however, something important to acknowledge: the Germans do know how to make really fucking good food. But, as a country whose political and social ethos has experienced rapid change since the post-WWII era, so too has the culinary landscape. Similar to America, it is impossible to point to a specific and tangible German cuisine. Of course, you have your schnitzels and pretzels, but pointing to either, as distinctly German, is tantamount to saying American cuisine is based around a cheeseburger and fries.
In the way that New England cuisine differs to Southern cuisine, chefs in Berlin are whipping up drastically different dishes to those in Bavaria. Chef Daniel Kill of New York City's "Paulaner" restaurant―and the former chef de cuisine at the Michelin-starred "Wallse" restaurant in Manhattan—has brought true Bavarian cooking to the Lower East Side.
Now, I need to be honest: I have already written about the beer at Paulaner—which is by-far one of the best (and freshest) in New York—and in my drunken, albeit amazed haze, I wrote a love letter to their brats and dessert. It was only later, after (soberly) considering the other half of the menu, that I asked Daniel if I could come in for a tasting and an interview.
Inspired by the memories of his Grandfather's passion for food, Kill says, "I wanted to bring a little bit of my "home" to the table." In doing so, Kill combines the traditions learned from his grandfather with modern techniques and farm-to-table ingredients. Every morning, for example, he bikes to the Union Square farmers' market and handpicks the vegetables for the day's menu items. Right now, coming in from Upstate New York and Pennsylvania, heirloom tomatoes are at their height in the season.
With my brain already rushing with added endorphins from a half-litre of Paulaners' Munich Pale Ale, the Chef delivers to my table a tri-colored heirloom tomato salad with a twist: in the center sits a white tomato mousse. Though uncomfortably textured at first, the mousse quickly becomes an addiction. The saltiness, the freshness, the tangible hint of earth.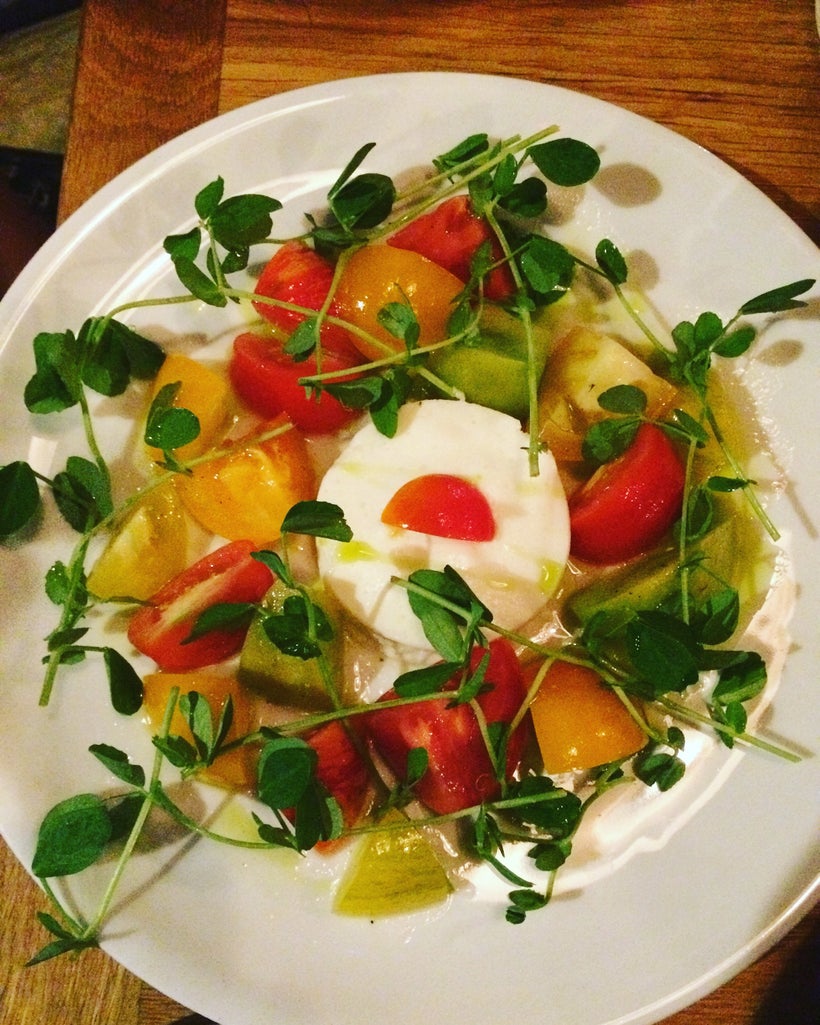 How does Kill achieve this? Well, it is "simple", he says. "I just chop up the tomatoes and let them hang from a cheesecloth." He says this as if it is the most obvious thing in the world. The process, though, allows the tomatoes to slowly drip and solidify in a pan. Other than a pinch of salt, there is nothing else. This is, without a doubt, "simplicity" at its finest.
When he brings out his next creation, I am floored. A single filet (locally sourced from the Hudson valley) sits on a swiss-imported lava stone, seared raw and lightly seasoned, waiting for me to grill it to my specifications.
"Make sure you try the herbed butter," he says, pointing to the three sauces on the plate. "It's my favorite."
Though an onion confit and roasted-beer BBQ sauce both sit to the side, the herbed butter, too, is my favorite.
The butter zesty. The filet buttery. The stone still hot after forty minutes. This, I could get used to.
I could go into how amazing the dessert was (and it was, truly—a peach and cherry strudel), but I already talked about the dessert in the former article; and let me be frank, nothing will ever beat the vanilla bean sauce he makes.
What I really want to impress is this: even though it is cliché to say, Daniel Kill is a hidden gem in a city full of sparkling diamonds. He is grounded and even-keeled in the kitchen. He demands respect and admiration from his kitchen crew and servers alike (both respect and admiration from peers don't often go together when we are talking about high-profile, high-strung chefs—of which he is neither). But most of all, he is wonderfully skilled yet unpretentious, wanting nothing more than to serve up top-quality food that puts his passion, and his personal history, on display.
Calling all HuffPost superfans!
Sign up for membership to become a founding member and help shape HuffPost's next chapter
This post was published on the now-closed HuffPost Contributor platform. Contributors control their own work and posted freely to our site. If you need to flag this entry as abusive,
send us an email
.