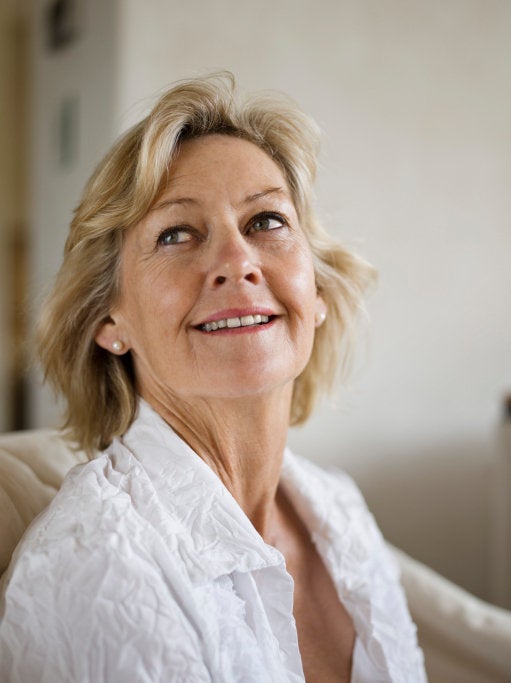 About 10 years ago, Madison Avenue started casting real looking children in their advertisements, turning away those with the proverbial cherub faces, blond hair and blue eyes as too perfect to be believable. Makers of baby foods, diapers, fast foods and toys found their products were better sold by kids who looked like those who would ultimately use them. Gerber "goo goo" was out. "Real" was in.
Film and television also began following this trend. Macaulay Caulkin in Home Alone and the child actors in Malcolm in the Middle looked more like the kids we saw at our dinner tables and in our backyards. Audiences gradually became accustomed to seeing freckles, unkempt hair, glasses and braces on the screen. These became the children our kids admired and most important, related to.

Fast forward to an article this spring in the New York Times, "A Little too Ready for Her Close Up." Like the rejection of the Gerber baby years ago, the writer points out a current trend away from hiring actors (particularly women) who look unnaturally perfect. Breast implants, Botox and surgery, previously used to enhance beauty, restore youth and secure roles, have led to a homogenized look that is beginning to turn off Hollywood producers. One casting director said she is "discouraging clients from having surgery, particularly older celebrities who, she contends, are losing jobs because their skin is either too taut or swollen from filler. "What I want to see is real."
Could it be that adult actors are being given the green light to look their age in Hollywood? Have advertisers and producers wizened to the fact that what worked for the kid consumer years ago, might appeal to today's adult audiences? Perhaps the very parents who bought products from those real kids on television, are driving this desire to see adult authenticity on the screen now. Bad news for actors and actresses who permanently altered their appearance to comply with what they believed their culture demanded. Good news for those hitting midlife who are eager for alternative solutions to looking and feeling good as their looks change, on screen and off.

If this move from plastic to real signals a true shift in the media, it's possible that it may ultimately have a long-term impact on the physical and psychological experience we have of aging. Imagine seeing faces and bodies that look like our own, rather than those of youthful actors and actresses telling us to defy our age at any cost. Women may actually identify with these images if they made it into the media -- maybe even feel comforted by them -- rather than live in fear as they experience the changes that come with age. Men too may feel relief in a different way. What man wants to be faced with the constant reminders that they must sweep women off their feet and be ready to go at a moment's notice? How many men at midlife can keep it going for hours -- naturally? Those ads are getting to men, just as the anti-aging cosmetics have gotten to women for years.

Over the past decade, our eyes have become accustomed to funny looking kids who talk to us from our TV sets -- those E-trade babies are a big hit. Funny looking, is the new adorable. If we got used to seeing more realistic images of midlife men and women, perhaps we'd feel the same way about how we view the visual changes brought on by aging. None of us -- even the most beautiful of women -- is immune. Perhaps we would come to admire how we earned those lines by putting the spotlight on just the right places. Some of us may have neck folds, but beautiful eyes. Some have thinning hair, but great teeth and a wonderful smile. Rather than aging being viewed as a weakness or a problem to be fixed, the media might help us see getting older as natural, acceptable and inevitable. If they used models and actors who took care of themselves in a healthy and reasonable way, they could serve as real role models that encourage and embolden, rather than make us feel like we don't measure up.
In place of learning "How Not to Look Old," from figures in the media, we could learn how to age well. Now that's a novel approach.
Copyright 2010 Vivian Diller Ph.D., author of Face It: What Women Really Feel as Their Looks Change
Vivian Diller, Ph.D., is a psychologist in private practice in New York City. Dr. Diller was a professional dancer before she became a professional model, represented by Wilhelmina, appearing in Glamour, Seventeen, national print ads, and TV commercials. After completing her Ph.D. in clinical psychology, she went on to do postdoctoral training in psychoanalysis at NYU. She has written articles on beauty, aging, eating disorders, models, and dancers, and served as a consultant to a major cosmetic company interested in promoting age-related beauty products. Her book, FACE IT: What Women Really Feel As Their Looks Change (2010), written with Jill Muir-Sukenick, Ph.D. and edited by Michele Willens, is a psychological guide to help women deal with the emotions brought on by their changing appearances. "Today" co-host Hoda Kotb called it "a smart book for smart women."