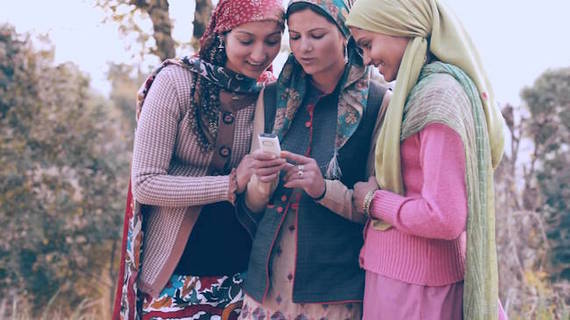 Global Freshman Academy (Arizona State University) allows first-year students from around the world to amass credits and fulfill requirements online. Courtesy photo
There was a time when being a good business school was good enough, and it was relatively straightforward and easy. It meant hiring capable scholars to publish in the right journals and building solid academic curricula for degree programs. It meant bringing in smart students with the capacity to learn foundational concepts and take high-paying jobs in long-standing companies. Success was measured accordingly: by the quantity and quality of journal articles, and by the test scores, job offers, and starting salaries of students and graduates. Business schools enjoyed the clarity allotted by these measures and reinforced it with remarkably similar visions and missions, as well as common evaluation and reward systems. Students and employers played along, basing investments on schools' academic reputations as expressed through media rankings.
Not anymore. Starting now, simply being a good business school is neither good enough nor particularly straightforward. More than ever, society expects business schools to help solve complex social problems not just business problems. Meanwhile, local communities want more from their high-performing business schools. They want new jobs to be created, and they want businesses to come and graduates to stay. In short, they want impact, not just performance, from the business schools they support.
Even as society expects more from them, universities and business schools are facing their own challenges. New platforms and providers are redefining higher education and highlighting the deficiencies of long-standing institutions. The glue that held universities together has been weakening as we "unbundle" degrees and learners consume education from a wider array providers, and as they discover more direct channels for reaching potential employers. Professors too are becoming less tied to a single university.
All of this evolution has been causing business schools to take a good hard look at themselves. Their leaders have been convening stakeholders for deep discussions with the goal of reframing and elevating the school's meaning and purpose in society. The new conversations are becoming less about moving up in the rankings or becoming a "top" business school, and more about the differences that the school can make in the communities they serve. For example, the London Business School's vision was about being a pre-eminent business school. Its vision now: to have "profound impact on the way the world does business" For a version more about local impact, consider the purpose of the Michael F. Price College of Business at the University of Oklahoma, which now is to "ensure the enduring global competitiveness of Oklahoma and the nation."
The conversations are going beyond private sector business to consider the business school's role in developing leadership for broader society. The mission of ESSEC in Paris, for example, is "to train and develop bold pioneers and influential leaders for both the business world and society as a whole." And business schools are starting to attend to the grand challenges of the world. Consider Seed, the Institute for Innovation in Developing Economies, for example. It is a Stanford GSB-led initiative that's working to end the cycle of global poverty. I could go on.
Although we are only just beginning, the shift from performance to purpose was highly visible this August when more than 9,000 management scholars from around the world gathered under the theme of "Making Organizations Meaningful" for the Academy of Management Annual Meeting.The theme highlights, among other things, mounting evidence that organizations articulating a social purpose are more appealing to the next generation of workers. Well, that next generation of workers are our current generation of learners and our future scholars. Indeed, a stronger focus on societal purpose in business education can attract larger and more diverse groups of both. A clearly articulated purpose can be the new glue that brings together the community of students, scholars, and business leaders that give life to a business school.
At the conference, I was fortunate to participate in a session called "Purpose in Action: Paradigm Shift in Management Education for a Better World." This session provided an opportunity to describe what AACSB International, the leading accreditor in business education worldwide, is doing to lead the transformation. It has, for example, taken the lead to engage business education stakeholders globally to develop A Collective Vision for Business Education. The vision describes a future in which "business schools are drivers of change. Where business schools change the narrative about the role of business education, and of business, in society. Where business schools respond to the world's demands to be more innovative. More daring. More connected. More agile. And even more impactful."
The vision describes future business schools as:
1.Catalysts for innovation
2.Hubs of lifelong learning
3.Co-creators of knowledge
4.Leaders on leadership
5.Enablers of global prosperity
What outcomes do we expect? As business schools become more purposeful about social impact, we expect more diversity among them in terms of mission, and more diversity within them, as the composition of students and faculty reflects the broader communities they serve. Business schools will become models of innovation in higher education, employing novel approaches for increasing impact and moving past the historical boundaries of academia. We expect new metrics to emerge, to support diversity and innovation, as well as to recognize the success of business schools and the consequent impact on the communities they serve.
We invite you to join us in this vision of business education as a powerful enabler of global prosperity.
Keywords: education, business schools, higher education, innovation, social entrepreneurship, technology, purpose + profit, millennials
Related
Popular in the Community