In this 'dog eat dog' world the new London Police exhibition entitled "For Dogs Sake" at Corey Helford Gallery, is a uplifting and humorous twist on urban culture, placing our fine four-legged friends in the spotlight. The London Police is a multi-disciplinary English street art duo whose Culver City debut features a 'DOGumentary' film premiere incorporating songs from their new album 'Dogsongs', a selection of ink paintings on linen, incredible fiberglass sculptures created specifically for this show, and (drumroll...) dog fashion! The London Police see their art as "a habit journeying through life trying to be positive," companioned by dogs "unconditional love that would be a boon to the spirit of mankind." On view are works modeled during the dog-fashion show which took place during the opening reception. In this exclusive Haute Couture line, you will see one-of-a-kind dog-jackets designed by The London Police and artists such as Shephard Fairey, D*FACE, Logan Hicks, Galo, and more! This show is taking place through to November 3,2012 - not to be missed!
"In this world of ups and downs, happiness and sadness, confusion and crisis, love and fear, we make a celebration of our four-legged friends" - The London Police
- photo by Dave Lewis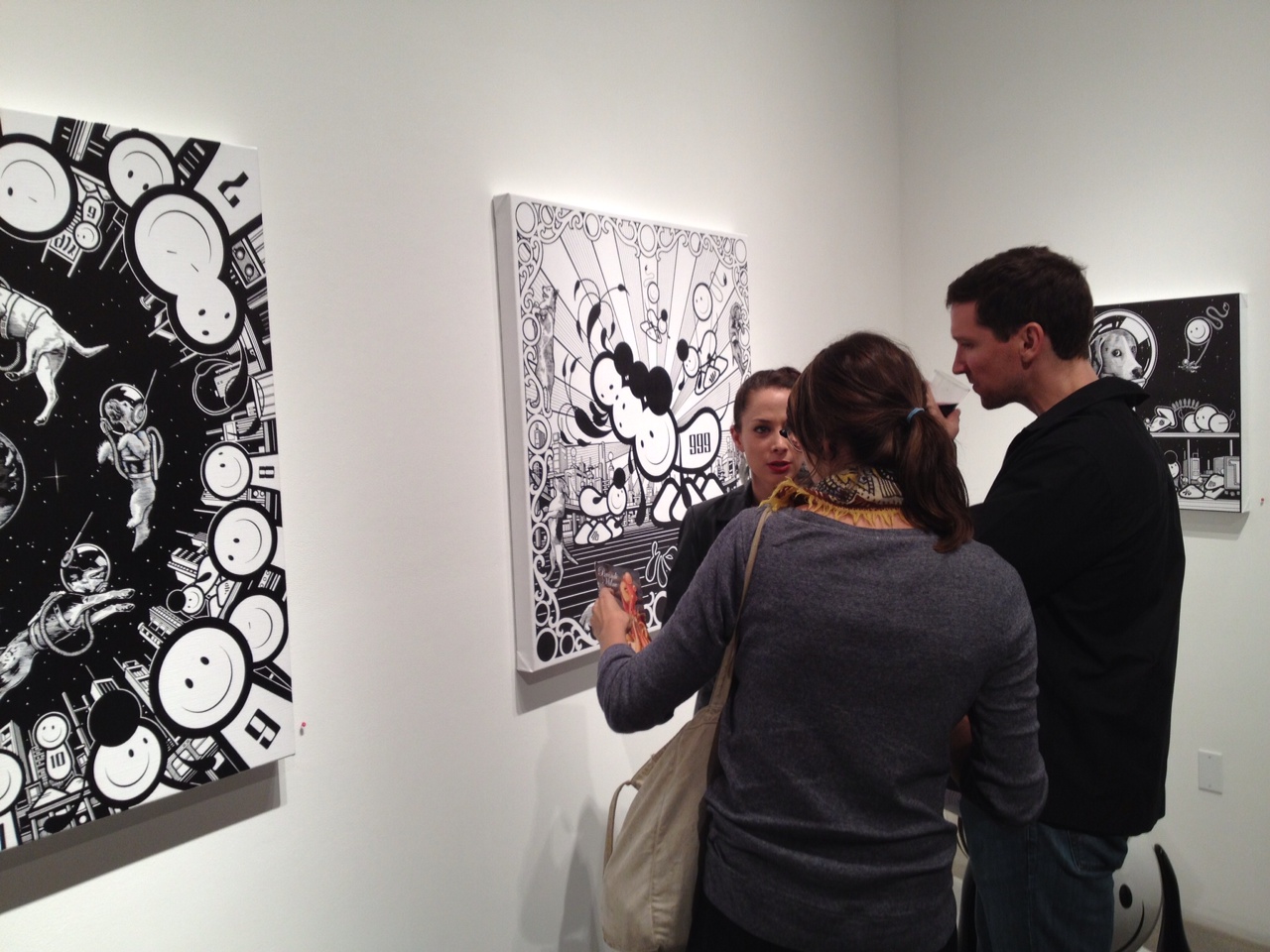 - photo by Dave Lewis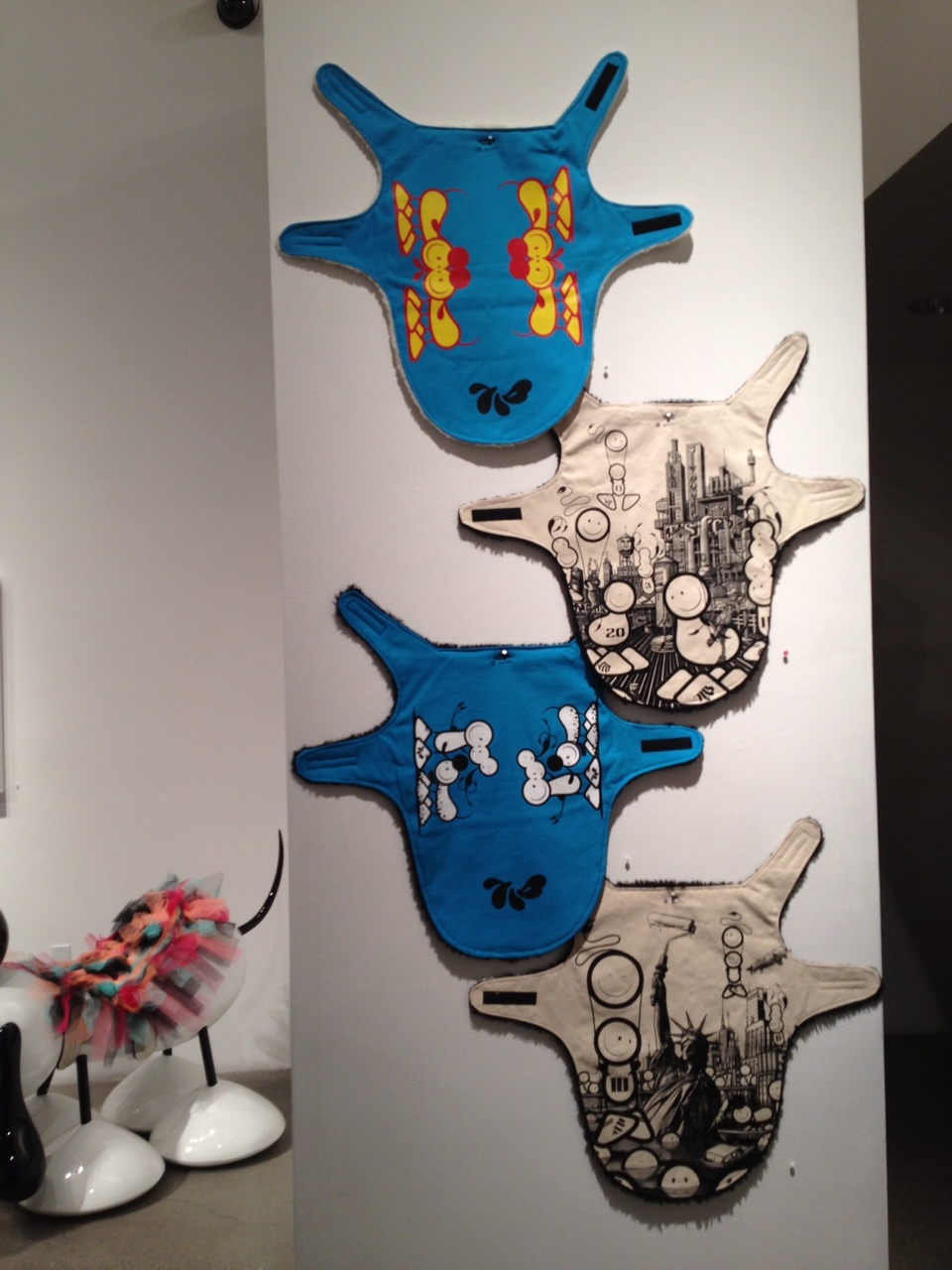 - photo by Dave Lewis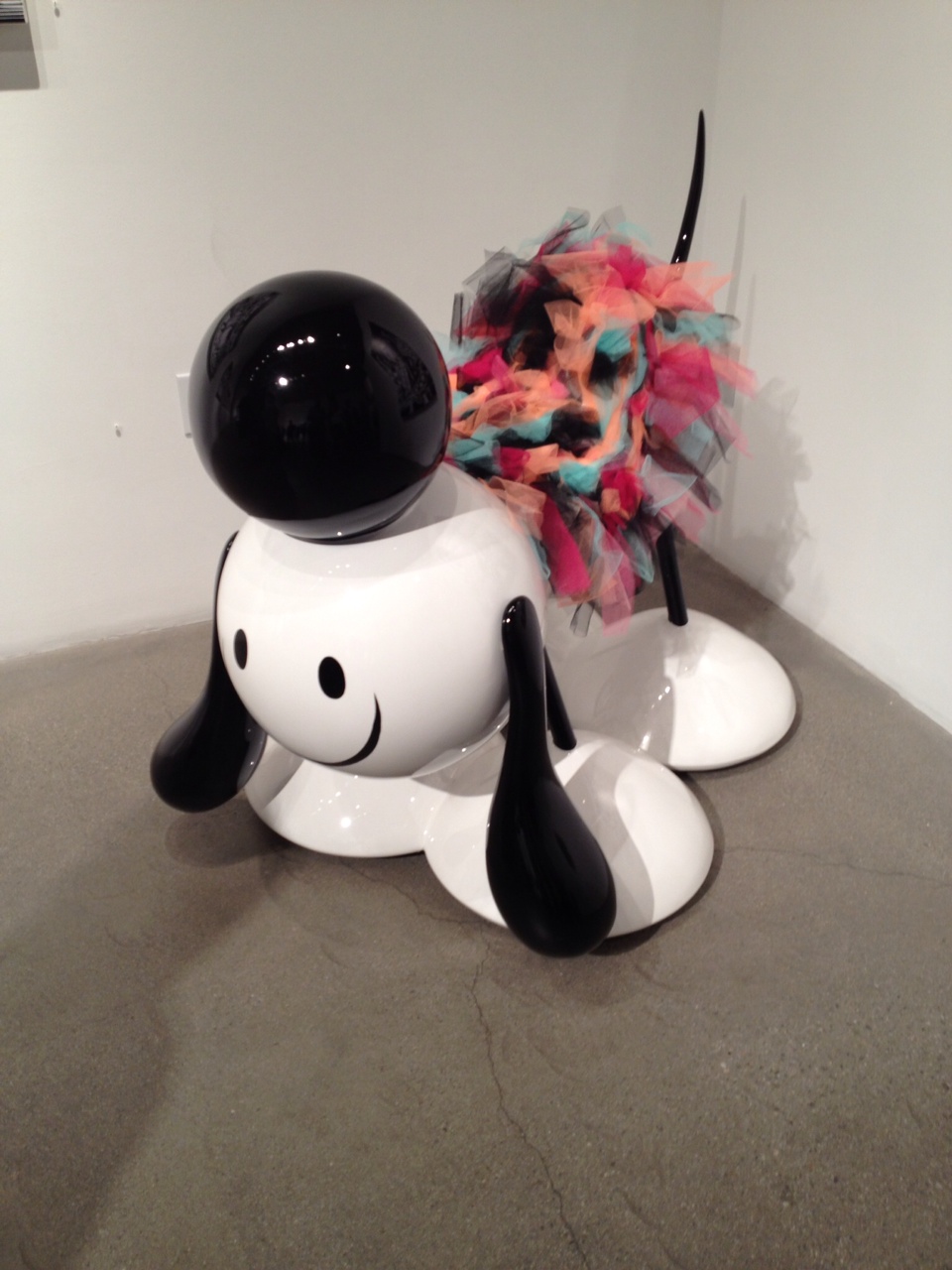 - photo by Dave Lewis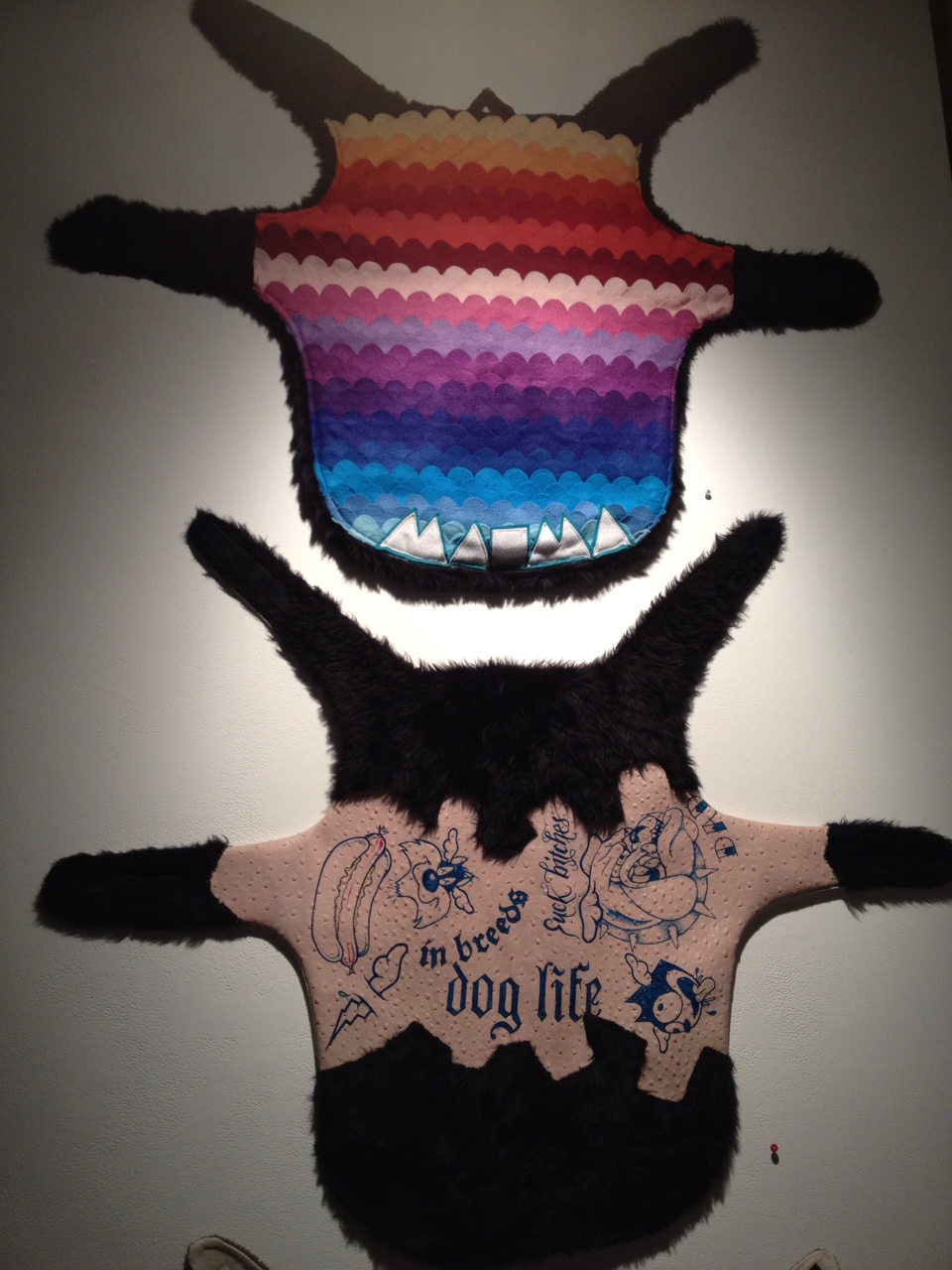 - photo by Dave Lewis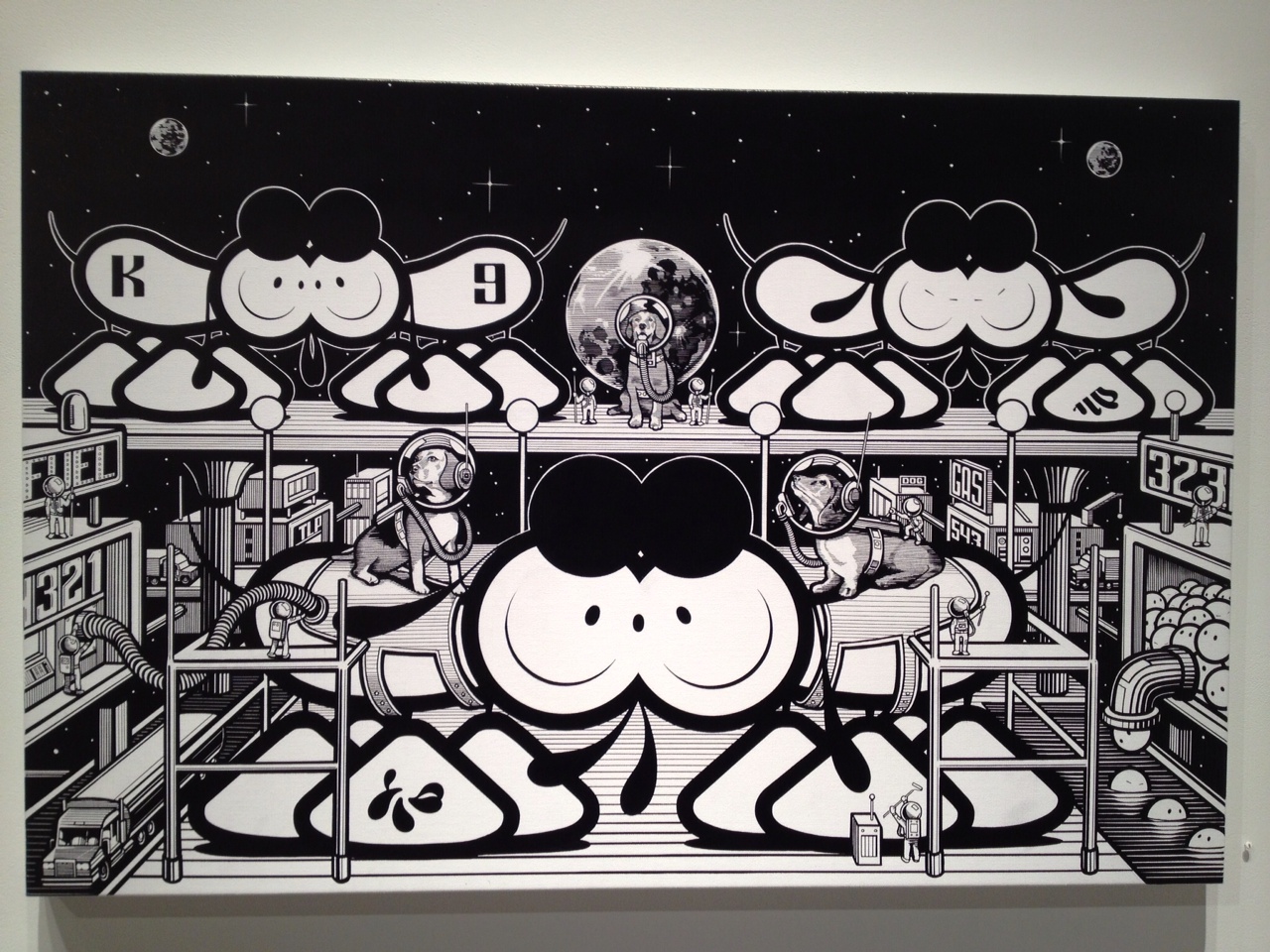 - photo by Dave Lewis
Calling all HuffPost superfans!
Sign up for membership to become a founding member and help shape HuffPost's next chapter