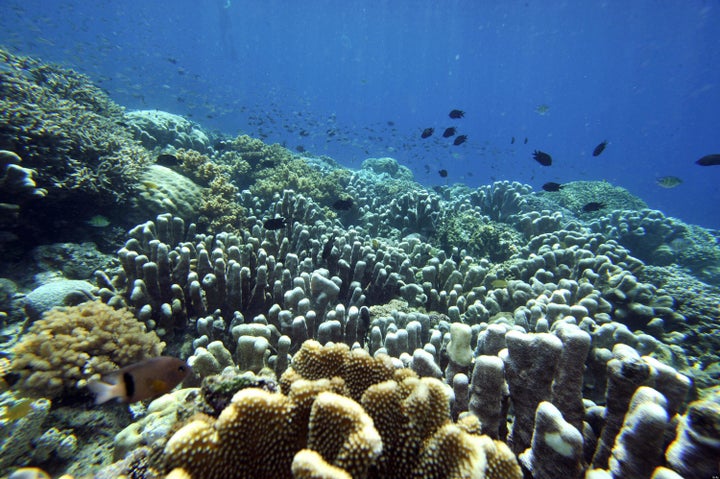 Someone asked me the other day: If you could ask people to do just one thing to ensure thriving oceans for the future, what would you suggest?
It's surprisingly simple.
As we help change the way seafood is caught and farmed, we'll help ocean ecosystems stay healthy. And, as we celebrate the 40th Earth Day this year, it's great to acknowledge that our sustainable seafood choices are already making a difference.
The abundance of the living oceans has been integral to the story of human society over time. That includes not just our enjoyment of a day spent fishing or boating, or the kaleidoscopic beauty of a kelp forest or coral reef. Fishing has been the economic basis for thriving coastal communities for millenia, and it provides a vital source of protein for more than a billion people worldwide.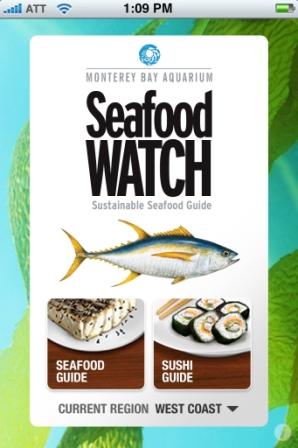 At the Monterey Bay Aquarium, we've long been aware that global demand for seafood is one of the most powerful forces transforming our oceans. In 1999 we created our Seafood Watch program to give individuals, chefs and major seafood buyers nationwide the tools they need to make better decisions -- and to become forces of positive change.
Over the past decade, Seafood Watch has had greater and greater impact on seafood-buying decisions. The two largest food service companies in North America -- ARAMARK and Compass Group -- are Seafood Watch partners, working with us to shift millions of pounds of seafood to more sustainable sources.
Major retailers, including Target stores, are also using Seafood Watch information to eliminate unsustainable seafood from their shelves. When the Disneynature film Oceans debuts on Earth Day 2010, guests at the premier screenings will receive Seafood Watch pocket guides.
For the growing number of people who want up-to-date seafood information at their fingertips, our Seafood Watch iPhone app was recognized as the best smart phone app in Treehugger.com's "Best of Green" Awards. More than 200,000 people have downloaded the app since we introduced it last year. (We also offer a robust version of Seafood Watch for users of other mobile devices.)
There's one more reason to vote with our dollars for sustainable seafood: It's good for our own health.
Last October, in collaboration with scientists from the Harvard School of Public Health and the Environmental Defense Fund, we created a new "Super Green" list of seafood items that are good for you, and good for the ocean. The "Super Green" choices are low in environmental contaminants (like mercury and PCBs), are high in heart-healthy omega-3 fatty acids, and they're caught or farmed in ways that protect the health of the oceans.
If you haven't started already, get and use a Seafood Watch pocket guide beginning now -- for Earth Day and every day. Download the guide from our website, get the app, or connect through your mobile device. Tell your friends. And speak out at the seafood counter and the restaurant.
Your individual actions, small though they may seem, are contributing to a sea change that's making a big difference for the future of the oceans.

REAL LIFE. REAL NEWS. REAL VOICES.
Help us tell more of the stories that matter from voices that too often remain unheard.