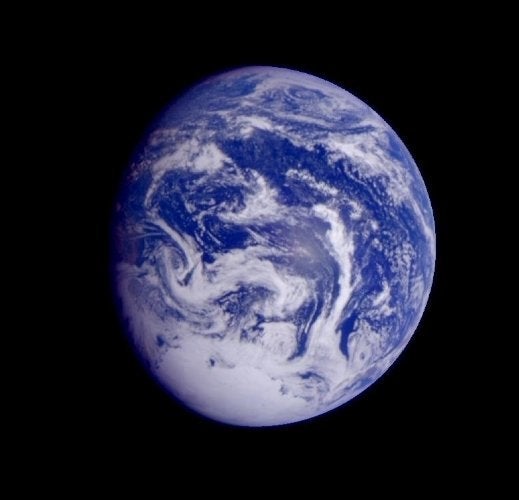 Barbara Parks stumbled onto a way to do well by doing good. Divorced in her early 60s and ready for something new, she drove from her home in Minnesota to resettle in San Francisco, where her two sisters lived.
She expected to look for work in career counseling, the field she'd worked in for 15 years. But after arriving in San Francisco she attended the Green Festival, which drew 50,000 attendees that year. The festival got her thinking about all the new opportunities opening up in green industries. "My imagination went a little wild with all the possibilities," she recalled.
That was in 2004. That same year, Parks started her own career coaching business -- Green Career Tracks, one of the first career coaching businesses focused on helping guide people through transitions to green jobs. She also is co-author of a new book on environmental careers, The Complete Idiot's Guide to Green Careers (Alpha, 2009).
Earth Day is this coming April 22 -- a good time to talk about green careers for people navigating midlife career transitions like Parks'.
Green careers have surfaced as a major area of interest for people steering toward encore careers. Overall, they are expected to be one of the fastest-growing employment categories in the years ahead, as the U.S. undergoes major changes in the way we produce and consume energy. A report last year for the U.S. Conference of Mayors predicted that the country could add as many as 4.2 million green jobs in the coming two decades.
That was before Washington passed the American Recovery and Reinvestment Act, which includes billions of dollars aimed at stimulating green businesses. The stimulus act included $16.8 billion to encourage energy efficiency and renewable energy, and nearly $1 billion targeting green job training. Other legislation now pending could provide additional stimulus to green businesses, including setting national standards for renewable energy and efficiency, and capping carbon emissions.
If you have specialized skills, it's an interesting job market, with fast growth in fields like solar energy and other renewable energy sources that need people with engineering and technical skills. But professionals without specific environmental job backgrounds -- such as architects and project managers -- also have skills that can be transferred with some retraining, according to Paul Hannam, co-founder of Bright Green Talent, an environmental talent search and recruiting firm.
"Most of the jobs of a technical nature will take people without direct environmental experience and then retrain them," he says. "A good engineer can easily learn the skills. It's better to have good engineering experience from manufacturing cars, for example, than to be an engineer with a weak track record from the solar industry."
Hannam foresees strong demand for non-technical people coming from outside the environmental field. "Every business needs accounting, human resources and marketing people," he says. "The market is very new, so very few come with direct experience at green companies. The most important thing is to have a track record of performance and skills than can transition to an environmental business."
Calling all HuffPost superfans!
Sign up for membership to become a founding member and help shape HuffPost's next chapter