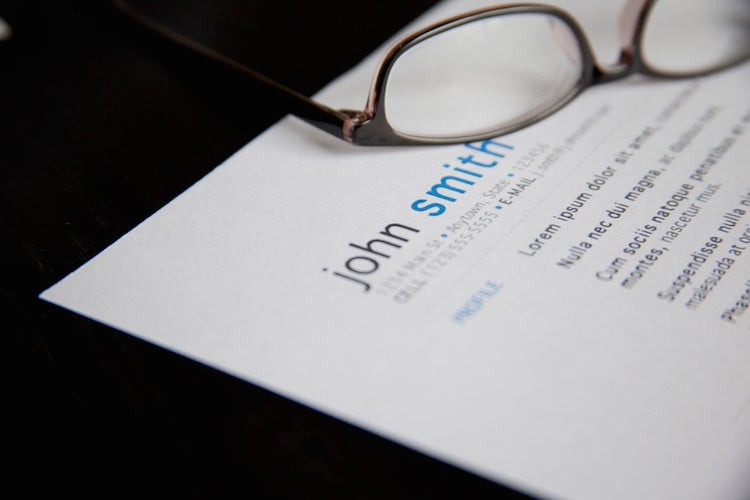 People assume that not having an online presence is their best shot at getting a fair shot - not true. When I search an applicant and find zilch, that looks suspicious. If you're living in 2016, Google has more than likely crawled you, so if someone has succeeded at staying off-the-grid, he or she has either cracked Google's algorithms or, something's fishy.
When I started my online reputation management (ORM) journey in earnest, it was out of necessity not idle experimentation. The company I was with at the time laid off 500 people, and I was 498. After a decade at the same job, I had to start fresh by cleaning up my resume and cover letter; it took months. What I didn't realize was that cleaning up my 'real' cover letter and resume -- my Google results -- would take a bit longer.
At the time, I had a splattering of mentions that would appear if someone searched "Aleks Kang" -- and maybe about one or two results on the first page. I set on a mission to 'own' the first page for keyword "Aleks Kang", and gave myself a 6-month deadline. Granted, my name isn't as competitive as say "John Smith" but Google rewards determination and consistency, so don't give up, Mr. Smith.
Here are some things you should do immediately:
Buy your domain name. I bought my domain name www.alekskang.com and hosting through GoDaddy, picked a simple free WordPress template, and began building it out. I kept it in maintenance mode until it looked good enough to go live. Some people use SquareSpace which works but is less customizable than Wordpress.
I added a bio and pics. Media, like pictures, videos, etc. perform and rank well, so if you have them, put 'em up. Then, I made it live.
Blog/add content to your site. I put up two blog posts in the first two weeks, quick but substantial articles around 600 words. Alekskang.com ranked on the first page within 2-3 weeks. If you can't buy yourname.com, start branding yourself with a different iteration of your name with middle name included, or something similar to that. Remember, you can rank for John Smith, but it may take a really really long time. If you're looking to land a job sooner rather than later, you may have to change your tactic.
Sometimes, you can buy a competitive domain but it'll cost you.
Get Social (Media). Then, I moved on to social media properties, focusing first on three I noticed ranked on the first page for my well-branded friends.
LinkedIn ranks like everybody's business. Its site authority catapulted my LinkedIn profile to the page one within about a week. I made sure my summary was concise but contained my entire name. I added a pic, syndicated posts from my blog, and got endorsements. Written endorsements are even better, so hit up those connections!
Pinterest isn't for everyone but Google sure loves it. After about a week or so of me signing up, then pinning a few things here and there, my Pinterest ranked on my 2nd page. I go in and pin things once a month and this property still ranks well for me.
Twitter was a slow-moving property for me. It took the 6 months for me to get my Twitter to rank. Part of the reason was my handle; it didn't have my name in it at all. If you can get @yourfullname, it'll rank quicker. If you can't secure that handle, stay active on Twitter and start following people in your industry; they almost always follow back.
Also try Crunchbase & Quora
(and for the ladies who like to write, sign up on BlogHer)
As mentioned earlier, don't overlook photos, videos, etc. When putting up something, anything, the rule of thumb is to be sure that it's something you won't regret 5, 10 + years from now. If you're not sure, don't upload it -- that includes content, comments -- anything that will come back to bite you in your brand.
'Owning' (also known as clearing of non-me specific results) my first page was challenging and so much fun at the same time. But I still have to monitor my results to keep them healthy. You should too! I also update my old school resume about once every 3 months.
I love my job, and have no plans of moving on, but if I ever have to, it won't take 3-6 months for me to prep to make myself look good online.
Calling all HuffPost superfans!
Sign up for membership to become a founding member and help shape HuffPost's next chapter
This post was published on the now-closed HuffPost Contributor platform. Contributors control their own work and posted freely to our site. If you need to flag this entry as abusive,
send us an email
.