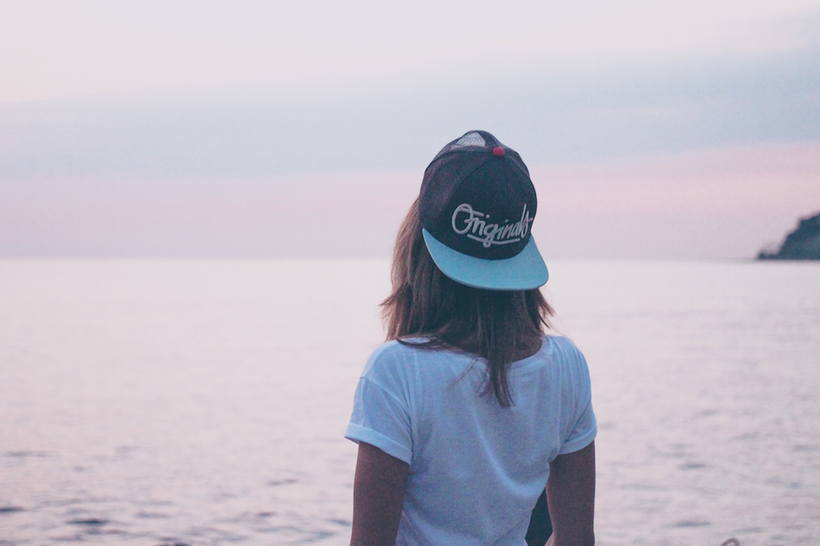 (Girl practicing sales pitch in bathroom mirror)
"Hi - I have an amazing idea that will solve a problem.
It will fill a need in the market and no one has done it yet.
I need your help to make my idea a reality.
Because...um, you're a grown-up."
Girl sighs and stares at herself in the mirror. She hates her voice. She seriously hates her bangs. But she loves her idea. Who, she wonders, would ever even LISTEN to her?
Jordan Reeves, the 11 year-old who patented her now-famous glitter-shooting prosthetic arm, would. Shakeena Julio and Allieberry Pitter, the 12 and 13 year-old engineers who developed a scooter-driven cellphone charger, would. Mercer Henderson, the 14 year-old CEO of a company designed to encourage young entrepreneurs, would. And all five of the female tech founders profiled in the new movie She Started It definitely would.
For any girl with a great startup idea and an unshakable will...this is your movie.
With grit. With pizza. With wise words from role models like GoldieBlox CEO Debbie Sterling, White House CTO Megan Smith and Ruchi Sanghvi, the first female engineer at Facebook. And lots more pizza.
They knew they had innovative ideas.
What they didn't know...is whether anyone would listen.
But they plugged in their headphones and practiced their pitches. They learned new skills, sought out experts and faced failure. And when parents and friends suggested that maaaaaybe it was time to give up - they wouldn't.
No surprise - these girls started out a lot like you. Their friends were some of their closest advisors, they wore flip-flops to meetings and their briefcases were backpacks. But more than that, they were frequently underestimated because of their youth and gender. Cough...sound familiar? Right. So what advice would these young founders give YOU - the middle or high school-age girl with a thousand ideas?
Well, we wondered too. So we went ahead and asked She Started It director and producer Nora Poggi, and here is what she wants to tell you:
The young women featured in She Started It were not born confident and resilient, nor were they born geniuses, they practiced and worked hard at it. The best advice they can give you and what we learned from them is, everyone has the potential to create and it is up to you not to give up, to practice your pitch, to seek out mentors, and to work hard. Don't surround yourself with naysayers, seek out people who believe in you and who uplift you. In the words of Stacey Ferreira, featured in the film: Start somewhere and start today!
We couldn't say it any better.
This is why you should hold fast to your creativity.
This is why you should keep your goals firmly in sight.
Yes, venture capital funding and female underrepresentation in Silicon Valley are grown-up concepts. But entrepreneurship, developing a tolerance for risk and a superhero work ethic...these are ideals that cannot be embedded too early.
Middle school is not too young to pursue an idea you think could make a difference. Or solve a problem. Bonus points if it's scalable and grown-ups can help you bring it to market. You get the superhero cape if it has a socially useful or philanthropic component.
And to all the girls with a cool startup idea...Don't. Give. Up.
Believe in yourselves. We know - it can be hard to do at this age.
But your instincts aren't wrong.
More: She Started It, Business, Women, Tech, Media, Silicon Valley, Impact, Teen, Paving The Way
Calling all HuffPost superfans!
Sign up for membership to become a founding member and help shape HuffPost's next chapter
This post was published on the now-closed HuffPost Contributor platform. Contributors control their own work and posted freely to our site. If you need to flag this entry as abusive,
send us an email
.