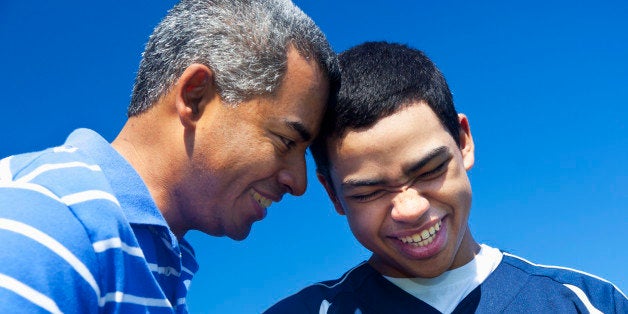 All year round, the nation is fed a steady diet of false claims about dads. These myths hurt everyone -- children, women, men, businesses, and all of society. They fuel the backward structures that prevent gender equality from taking root. (Why offer men a chance to do caregiving if they're just going to sit around and do nothing anyway?)
With Father's Day coming up, it's a good time to finally get the facts straight.
They're also not incompetent, clueless, overgrown children who can't figure out how to change a diaper.
Fact: Virtually all dads who live with their children care for them in every major category (bathing, clothing, feeding, helping with homework, talking with them about their day) at least several days a week if not every day.
Fact: Working fathers spend an average of three hours caring for their children every workday.
Fact: Dads don't get more "leisure time," despite numerous reports suggesting they do.
Fact: Today's moms and dads put in equal time on behalf of their families, when you combine paid work with childcare and household work.
I also addressed it in my official Talk at Google.
Most African-American fathers, by far, live with their kids and care for them every day. In fact, among dads who live with their kids, black dads are the most involved on average.
For more on this, watch this segment on NewsOne. Or to see what even The White House and President Barack Obama have gotten wrong, see the Provost's Lecture I gave at Stony Brook University, below. (This section is 45 minutes in.)
At-home dads are choosing to stay home.
Based on one misguided study, numerous media claim that most full-time dads stay home because they can't get jobs, or have other reasons that don't involve a desire to actually care for their kids. This is false.
For more on this, see my Op-Ed in the Charlotte News Observer, published on the eve of the National At-Home Dads Convention. (Can you finally hear us now, Pew Research?)
All these misconceptions about gender are the reason the United States is the only developed nation without paid maternity leave. For more on this, here are my opening remarks at the United Nations.
Father's Day offers an opportunity -- not just to correct the record, but to offer positive, real images of dads in pop culture. I'm proud to partner with Dove Men+Care to focus attention on this, with the release of this video celebrating dads for being heroes, just as moms are.
To all the awesome dads, Happy Father's Day.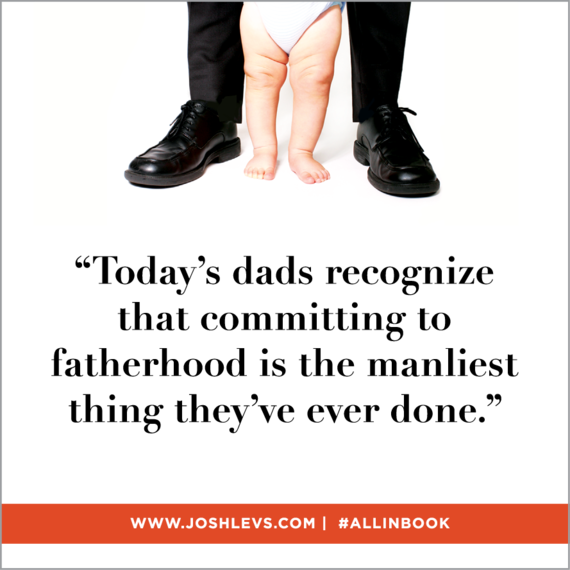 Popular in the Community