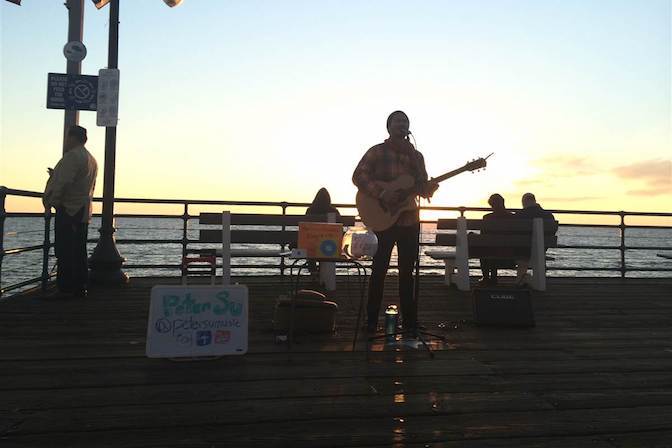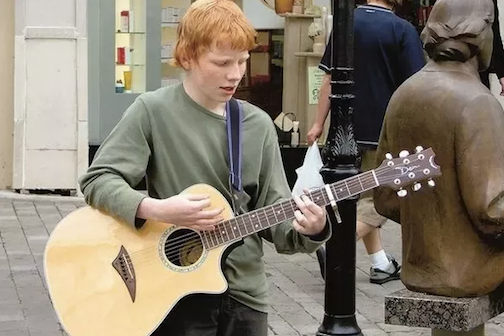 "I would gig at night and, if I didn't have a sofa to crash on, I'd sleep on the (subway) all day. Then I'd gig the following night, and do it all again." —Superstar Ed Sheeran on his former busking days
"We want to be adored, but what is at the core, then colors turn to gray, when the bright lights start to fade away. It's the Hollywood Hustle. Hope to get it right." —Lyrics from Indie artist Sierra Heuermann & The Radicals
"Sometimes people thought I was homeless, and give me their unfinished sandwiches. But my intent was always to have fun out there, to entertain, and to connect with people." —Peter Su, former investment banker turned busker
Whichever way you cut it, the stats are sobering for those wanting to make it in the music business. For every Ed Sheeran, there's a gazillion other talented artists still looking for their breakthrough. You may want to turn away:
The five groups of artists are: undiscovered, promising, established, mainstream, and epic. Mega-sized and mainstream artists make up 1.1% of all artists yet have 87.3% of Facebook page likes, and 88.4% of artist Twitter followers.
It's estimated that anywhere from 91-97% of artists remain undiscovered — they will only acquire 13 new likes on Facebook every six months, while an epic artist might add over 150,000 new likes.
In LA alone, there's an estimated 400,000 musical artists and 78 music courses.
In an interview with me for a story called "KI$$ my CASH", legendary rocker Gene Simmons essentially quipped that unless you really loved your music, you should head back the way you came, screaming. He also suggested: "A good piece of advice is don't quit your day job. When I was coming up, it was not an insurmountable mountain...I'm so sad that the next 15-year-old kid in a garage someplace, that plugs into his Marshall...will not have anywhere near the same opportunity that I did. He will most likely fail miserably, no matter what he does."
But, hope springs eternal. And, even in a music business where distribution channels have fractured and drastically changed, connection, networking and collaboration is still essential. And, social media and music tool developers champion that message: Reverbnation lauds "where artists can communicate with other artists... and further their career using the tools provided"; Kompoz encourages collaboration "with musicians across the world or across the street'; and, "with a buzzing community of artists constantly uploading new music, SoundCloud is where you can find the next big artists."
And, now there's a new "social networking" app called Vampr that gives user-friendly support for all those songwriters, indie musicians, DJs, rappers, folk artists, who are struggling to connect and break into the necessary circles they need to.
Vampr has been co-developed by Josh Simons, an indie musician who opened up for Keith Urban last summer in Australia. Then, last November, he released "The Beep Test" from sessions he'd done with producer Anthony Kilhoffer at LA's GOOD Music.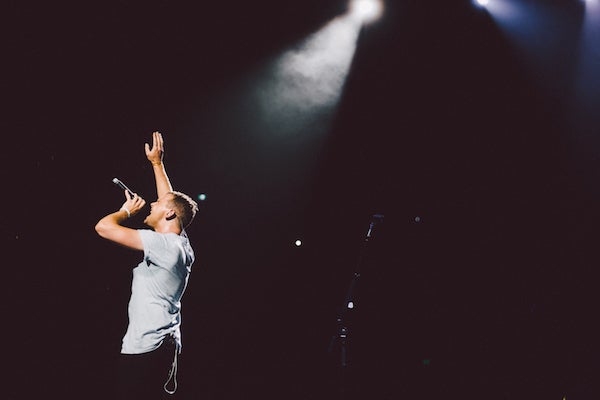 But he's also been the frustrated musician. When he eagerly arrived in England from Australia in 2013, he had "a bunch of songs" in hand, recalling:
I grew up in a house full of music surrounded by the business of the music industry — my grandfather Cyril Simons had originally signed Tom Jones and became the head of Universal. My dad set up Paul McCartney's publishing consortium for his solo career. So, I had some heavy-duty contacts to get the ball rolling. But it turned out my contacts were either too busy, uninterested or simply wanted me to pay my dues. Fair enough. So like every other musician I set off to make it happen myself. But if you've done the hustle, like here in Hollywood, you know how tough and intimidating it is, with a load of dead ends and bum steers.
So, Simons has applied this hard-earned experience to Vampr:
The app allows musicians to build a personal profile with sound and vision in a few quick taps. It then connects you with like-minded collaborators in any city around the world. We have thousands of users in dozens of countries already — musicians, DJs, rappers, industry peeps, music bloggers, instrument techs and just music lovers. If you want to collaborate with a songwriter, within 30 miles, you pick a music genre, set your radius, gender and age bracket, tap the 'Discover' button and it immediately brings up results. You can sample the music they've made, and if you like what you hear, you can make a connection. For musicians trying to break down walls and reach out, it's tremendously helpful. Additionally, my business partner Baz Palmer and I have gotten folks from the major indies and big labels onto our network, already.
Yes, there are other music social networking apps but the proof is in the pudding. Well, it's in the app. And, Vampr's version two, for Android and iOS, was recently rolled out at SXSW in Austin. Which makes sense, as the app's goals include fast-tracking engagement and reaching out to where musicians hang.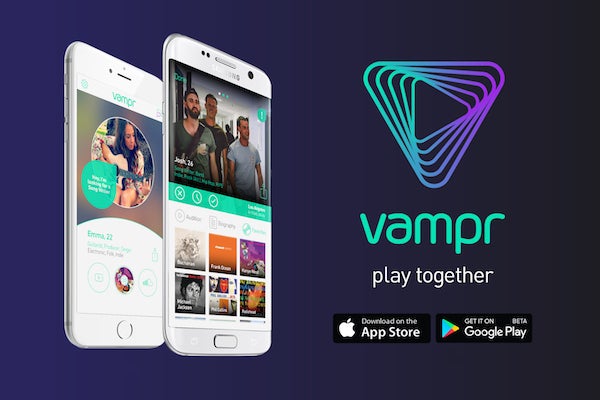 Simons adds: "With the new version going live, we start doing the hard work, and visit all the places — studios, colleges, at seminars — where musicians come together. We want to further educate and open their minds how to go beyond their immediate circle, and speak to the rest of the music community internationally."
That may be the real "talent" of the app, with Simons hoping he and Palmer play some role in the history of someone's success by providing some key connections.
Hey, why not? It happened with one-time, homeless but dogged street musician Ed Sheeran who finally found the right connections.
Related
Popular in the Community