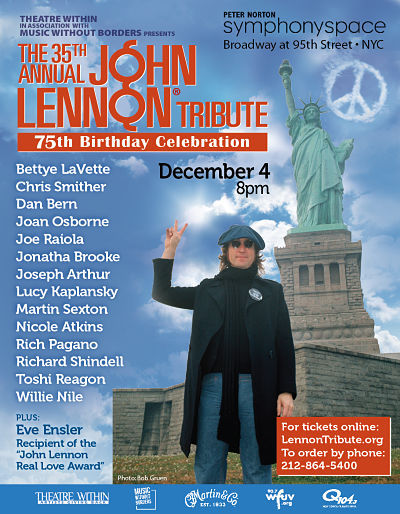 "John was a great artist, yes. But he was more than that. He was a revolutionary, an activist who spoke truth to power and stood for something beyond politics and the shallowness of patriotism. He was a rebel, a seeker, a misogynist who grew to be a feminist, a violent man who became a gentle man. More than anything it was his growth as a man that was heroic. That is the journey we all aspire to. Call it the 'real hero's journey.' That will always be relevant. It's about the message that came through him...that message is as timeless as Buddha! John was a vessel for that message of love. 'Love, love, love. All you need is love. It's the word, love. Love is a flower, you have to let grow. Love is the answer and you know that for sure. Love is all and love is every one. Limitless, undying love that shines around me like a million suns." Joe Raiola Theatre Within Executive Director, Producer/Artistic Director of the Annual John Lennon Tribute, Senior Editor at MAD, comedian, speaker, writer and former Papal candidate.
I'm not one given to transcendent awakenings per se, however I could sense the spirit of Dr. Winston O'Boogie sitting beside me in the mad, mad, mad world of Joe Raiola's MAD Magazine office in mid-town Manhattan. John, Paul, George and Ringo were oft lampooned in America's most beloved and enduring humor magazine over the years- astute Fab Four historians will note the character of road manager "Shake" as portrayed by John Junkin reading a "Son of MAD" paperback in A Hard Day's Night.
In my view, the revolutionary, cheeky spirit of Lennon and MAD are symbiotic, and always will be. As teenagers of the 1970s, we inherited our older siblings' Beatles albums and MAD issues when they went off to college. We followed John's solo career closely and voraciously read the MAD issues that skewered the cultural and political icons of our era as we pursued a "higher education." Now we pass Lennon and MAD on to our kids.
Tapping into that synergy, as Joe tells the tales of how the John Lennon Tribute concerts came to fruition and his role in it, it strikes me as a story that is uniquely borne of the city Lennon loved, and the people in this city which Lennon inspired - including Raiola and all the folks that have made the Tribute a New York City institution that speaks to generations.
In brief, Raiola joined the Theatre Within Workshop Group, founded by Alec Rubin, in 1979. Rubin was also a therapist who, as Raiola notes "used primal therapy techniques to help performing artists access deep feelings and develop raw autobiographical material for the stage."
He continues, "I was a young standup playing the clubs around New York City. I knew I was funny and had talent, but I was miserable in the clubs. I couldn't find my voice doing seven minute sets and I didn't tell jokes. At the same time I had just read Dr. Arthur Janov's book, The Primal Scream, which had a dramatic impact on me. It inspired me to book a session with a primal therapist, who I totally couldn't afford. But he knew this Alec Rubin guy and I gave him a call. I became a workshop member a few weeks later and never left."
Among the artifacts in the Workshop environs back then was the cover of Lennon's recent Plastic Ono Band album, a song-cycle fueled by John's Primal Therapy experiences with Janov. The Workshop members, especially Joe, felt a kinship to that collection.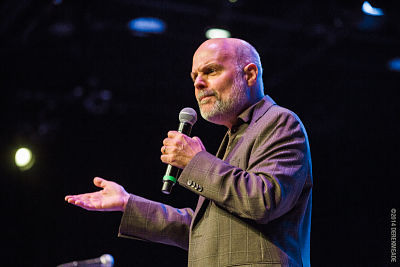 "We saw ourselves as having embarked on a similar path as John. He was a hero to us, not because he was a Beatle, or because he was a rock star, but because he was committed to shining a light in the dark places within himself and authentically sharing his journey."

Shortly after Lennon's assassination in 1980, the Workshop planned to present a play based on the impact of John's death on two couples in crisis. The production abruptly collapsed, however the publicity campaign was underway. Rather than surrender to the unforeseen circumstances, the feeling among the Workshop troupe was strong to do something to remember Lennon. Alec and Joe brought together their fellow actors, musicians, dancers, poets, and friends to initiate the John Lennon Tribute.
"For many years, we flew mostly under the radar..." recalls Joe. "We lost our studio space in the late 1980s and that made things really tough. Every year we had to scurry around looking for a theater to have the Tribute. It was held at many now defunct black box spaces. If we had fifty or sixty people it was a lot. It wasn't a commercial endeavor and Alec wasn't pursuing commercial success. It evolved into our Annual holiday event...I kept the show as a workshop production, but turned it into a charity benefit. And I started to bring in more guests from the outside and more musicians."
Enter Yoko Ono in 2004. A blurb in the New York Daily News regarding the Tribute caught the attention of Willa Shalit who was working with Ono at the time. At first Joe was alarmed. "I have to tell you, I was a bit scared. Were they going to shut me down? But that wasn't it. A few days later I got an invite from Yoko to write a piece for her book, Memories of John Lennon, and ever since then the Tribute has been officially sanctioned. I'm told it's one of two in the world with that distinction, the other being in Japan."
Joe theorizes, "since she didn't find out about it until twenty-four years into it, I guess she assumed it wasn't exploitative and 'we weren't in it for the money!" -to twist a reference of one of John & Yoko's Some Time in New York City collaborators.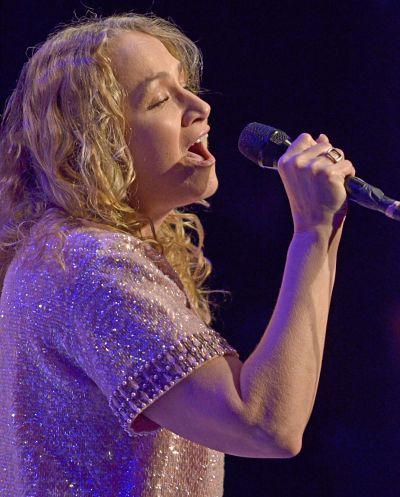 "If it were, artists such as Martin Sexton wouldn't be in this show. And I hear that Yoko really likes the fact that the Tribute has a 'New York flavor' to it." Fact: the Tribute actually commenced in John and Yoko's Manhattan neighborhood. "Our studio was on 72nd Street, which was down the block from The Dakota."
This year several of the artists are making their return to the Tribute stage. Among them are Joan Osborne, Dan Bern, Nicole Atkins, Toshi Reagon, Bettye LaVette, and Lucy Kaplansky. "I ask myself what keeps these artists coming back, and it's not because we serve great hummus backstage! Sure, they have affection for John, we all do, but it is the integrity of the event. It's the vibe, the feeling of the artists and the fans coming together in New York to celebrate John, and there is a magic to it."
Also on the bill this year are Joseph Arthur, Willie Nile, Richard Shindell, Jonatha Brooke, Martin Sexton, and Chris Smither, among others, and Raiola, who has appeared in all thirty four previous editions. The musical director is renowned drummer, producer, and recording artist Rich Pagano - whom Raiola praises "he's amazing! We're so fortunate to have him with us."

Past performers have included Marshal Crenshaw, Richard Barone, Meshell Ndegeocello, Michelle Shocked, David Bromberg, Jackson Browne, Rosanne Cash, Judy Collins, Steve Earle, Debbie Harry, Cyndi Lauper, Shelby Lynne, Taj Mahal, Raul Malo, Aimee Mann, Keb' Mo, Garland Jefferys, David Johansen, Alejandro Escovedo, The Kennedys, and Patti Smith to cite a few.
"This show isn't my baby, it's my mistress!" he jokes. In addition to the extraordinary amount energy it takes Raiola and his core group including Executive Producer Steve Lurie, Senior Producer and Chief Marketing Officer Ed Berenhaus, publicist Sal Cataldi, and such sponsors as Martin Guitars, to pull this event off every year, he emphasizes "I couldn't do it alone... this is really a huge undertaking." Raiola has had to fend off legions of Lennon imitators and Beatles costumed cover bands over the years who asked to participate. "They don't get it! That is not what this Tribute is about, or ever was."
Some of Joe's biggest fans are the artists. "Well, at the Beacon in 2010, Jackson Browne was there... and backstage after the show I said to him 'thank you so much for being here and doing this.' And he says to me 'ya gotta keep doing it, right? Ya gotta keep doing it...' I replied 'to be honest with you Jackson, I haven't made that decision yet'...and Jackson comes back at me - 'this is like Neil Young's Bridge School Concert in New York, you gotta keep this going!"
Over the years The Lennon Tribute has raised funds and awareness for philanthropic endeavors aplenty. "For a small event the Tribute has had an enormous impact" emphasizes Raiola. "In 2008 it was a benefit for WhyHunger and we raised a few thousand bucks. Not much in the grand scheme of things. But our bringing WhyHunger and Yoko together resulted in the' Imagine There's No Hunger' global initiative, which has raised millions to feed the hungry around the world and continues to this day. In 2010 we raised $75,000 for the Playing For Change Foundation to help build music schools in the Third World. And we raised money for Hurricane Sandy Relief and Spirit Foundations, which John and Yoko established in 1978 to support charities around the world. More recently, we've raised money for what we call The John Lennon Real Love Project, which is our mobile songwriting program for children and teens undergoing long term medical care or with special needs. The idea of The John Lennon Real Love Project is to use John's songs as an inspiration to get children and teens to write their own songs. It's a combination of music appreciation and creative expression, with Lennon at the core of it. We launched the program last year at the Children's Hospital at Montefiore in the Bronx. Now we're doing a program for teens whose lives have been impacted by cancer at Gilda's Club NYC, which was named after Gilda Radner who died from ovarian cancer. This is very much in the tradition of what Theatre Within has always done, which is to champion creative expression."
And with Yoko's support, the Real Love Award was established to recognize artists for their creative excellence and commitment to charitable causes and social activism. This year, Eve Ensler, author of The Vagina Monologues will be honored.
"As for Eve, I honestly can't imagine anyone more deserving. The way she has combined art and activism and the worldwide impact she has had is utterly remarkable. Through her work she's raised over $100 million to help fund organizations and programs designed to end violence against women and girls. It's a staggering accomplishment. If you talk about someone who embodies the term 'artist activist' - is there anyone who does that more than Eve? "

The 35th Annual John Lennon Tribute is at Symphony Space, Broadway at 95th Street, New York, NY on Friday, December 4, 2015, 8:00 PM. Information and tickets at LennonTribute.org or by Telephone: 212-864-5400, Tuesday - Sunday, 1 PM - 6 PM
"Beatles songs are modern classical music. One of my favorite moments was a few years ago when a guy in his 20s told me after the show, 'I expected to like it, but not this much.' He was blown away by the music and the vibe of the night, which has a kind of magic. It's a musical séance of sorts. Age doesn't matter. When you get people in a room and play John Lennon songs, they get happy. "
Photo of Joe Raiola by Derek Meade from 34th Annual John Lennon Tribute
Photo of Joan Osborne by Mike Thut from 33rd Annual John Lennon Tribute
REAL LIFE. REAL NEWS. REAL VOICES.
Help us tell more of the stories that matter from voices that too often remain unheard.