Crime stories usually serve as cautionary tales that warn the general population to stay on the right side of the law. Some of the best crime stories are not just tales of illegal activity, but also profound love stories ― stores that usually end in some form of tragedy.
Such is the case in the Starz original series Power, where a drug kingpin and the U.S. district attorney make for deliciously tumultuous, modern-day star-crossed lovers. As the new season of Power approaches, we've partnered with Starz to highlight stories of real-life crime bosses whose motivations were tangled up in love. The crazy twists and turns that ended their criminal reigns are as fascinating as they are addictive.
The Boss Lady carefully calculated each move. After all, she was transporting massive quantities of cocaine and heroin from coast-to-coast. Philadelphia in the '80s and '90s was headquarters to a narcotics empire that stretched west across the United States to Los Angeles. Thelma Wright's ascension within an industry dominated by men earned her the title of gangster queen in the City of Brotherly Love.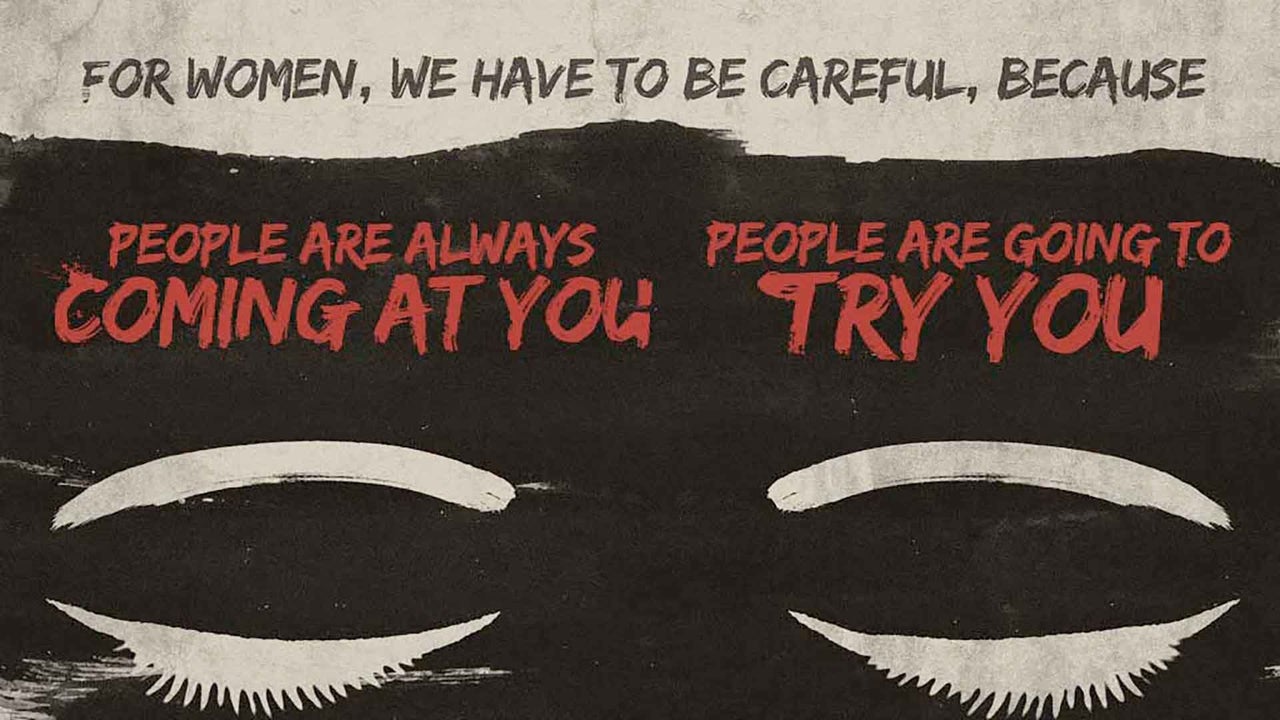 But the story of how Thelma Wright became the Queen of Philly begins about a decade earlier. One April evening in 1976, as Thelma walked along Broad Street in south Philadelphia, she spotted a dashing man driving a red convertible. As he slowed to turn, their gaze met and he fixed on her pale green eyes. She recognized the driver by reputation: Jackie Wright was a top heroin wholesaler connected to the street gang, the Black Mafia. He was also the man she would later marry, who would become the love of her life and the father of her son.
"I was familiar that he was involved in the drug trade. A lot of guys in the area at that time were," Wright told HuffPost. "He was very polite. It helped, you know, that he was a well dressed, really nice and handsome guy."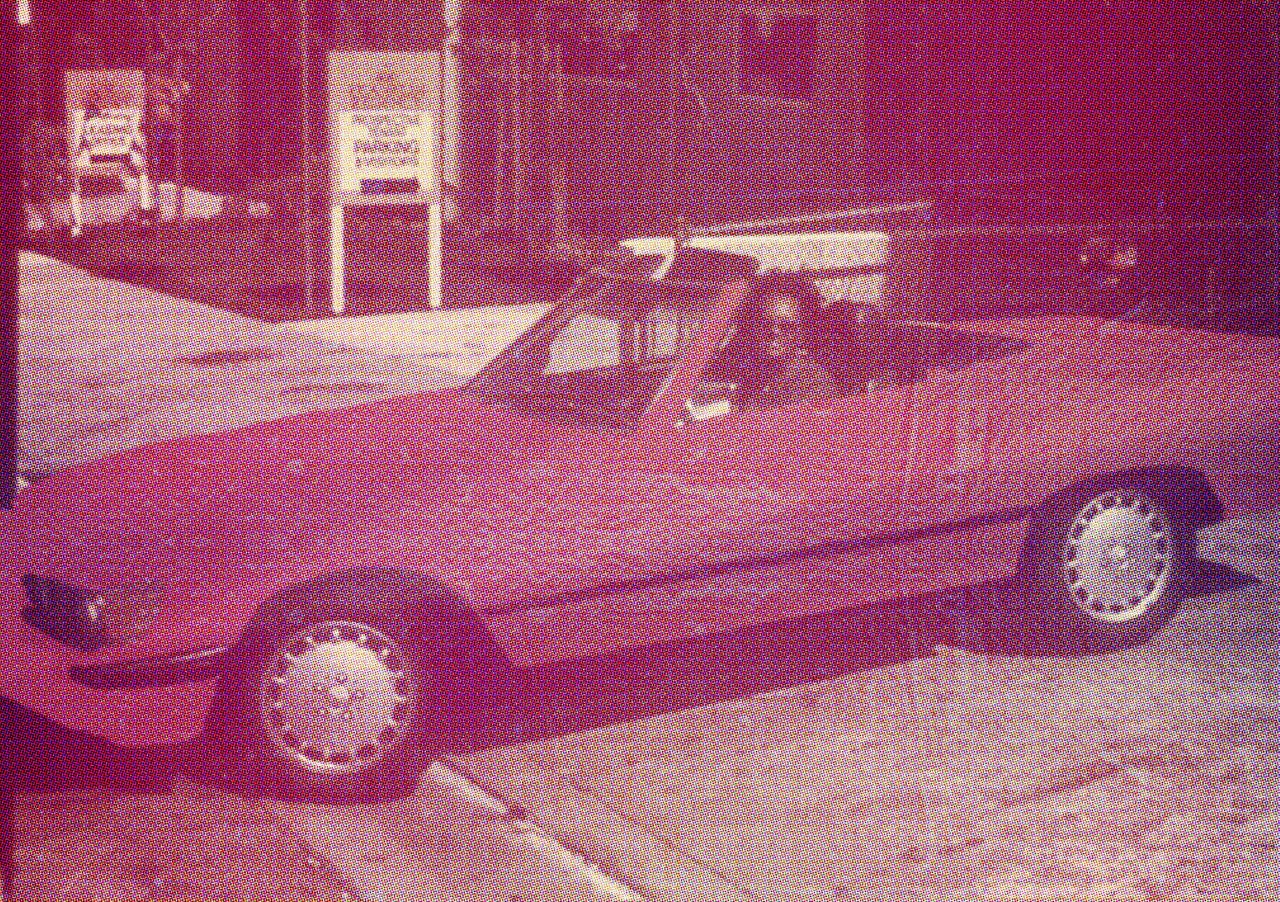 Wright continued to see Jackie around the neighborhood and eventually agreed to go on a date. It was November 1977. In her memoir, With Eyes From Both Sides, Thelma describes how she didn't just fall in love with Jackie, she "leapt."
"I found him very easy to talk to," Wright says. "We basically were from the same area of south Philly but different sides—like we had what you'd call the tracks. I was from one side and he was from the other."
"Thelma Wright was very unlike most drug traffickers—very religious, very athletic. She did not come from a disadvantaged background, one of poverty, one of abuse," says former DEA Agent Mike Vigil in the documentary Philly Gangster Queen Thelma Wright.
Wright herself agrees: "I came from a two-parent household and could have done anything," she says. "I ended up falling in love with someone who was in the drug trade and it became my life."
Jackie exposed Thelma to the exhilarating drug game and all of the luxuries that came with it. From trips to Los Angeles to meet with his main supplier, "Auntie," to narrow escapes from narcotics detectives. Avid sports fans, they traveled to prize fights in Vegas. "We laughed a lot," Wright recalls. Yet one violent summer night changed everything: Jackie got shot.
While he survived the gun wound, Jackie's hospital recovery kickstarted a pill addiction to pain medication that caused a dramatic shift in his personality. "When he was getting high, he could be abusive at times," Wright says. "The slightest little thing that maybe normally would not have bothered him would be very upsetting."
In With Eyes From Both Sides, Thelma describes that during this period of their life together, around 1979, Jackie once shot her in the leg, but―similar to many accounts of domestic abuse―her "crazy love" for him made her stay. In what she describes as times of deep love and deep despair, their relationship got even more serious. In 1982, the couple had a son named Jackiem and were married the following year.
But during Christmas of 1985, an unexpected threat changed everything. Jackie discovered that one of his rivals had hatched a plot to kidnap Thelma and little Jackiem. For their safety, Jackie moved his family to Los Angeles, but stayed in Philadelphia to oversee the business, asking Auntie to watch after them. Thelma arrived in California and she realized that, for the first time in a long time, she suddenly felt safe. Auntie took her task to heart and habitually looked after the young mother. The two developed a very close friendship. When Jackie called Thelma to tell her it was safe to come home, Thelma said, "What do you mean? I am home."
But Jackie stayed in Philly to mind the business. He had people working for him, so he had to be there to collect. A week before her thirtieth birthday, Thelma came back east to visit Jackie. "I remember he was upset," Wright recalls, because one of Jackie's clients owed him $25,000 for cocaine. Thelma tried to convince him to forget the debt and to start a new life in Los Angeles with his family.
"As time went on...I understand more so now why he couldn't [let it go]," Wright says. "If word got out that this guy beat him out of this money then other people would try and take advantage of him." Jackie was in too deep.
When she didn't hear from him that Friday—her birthday—she started making calls. No one had seen him. Then someone told Thelma that a stranger was spotted driving her husband's car.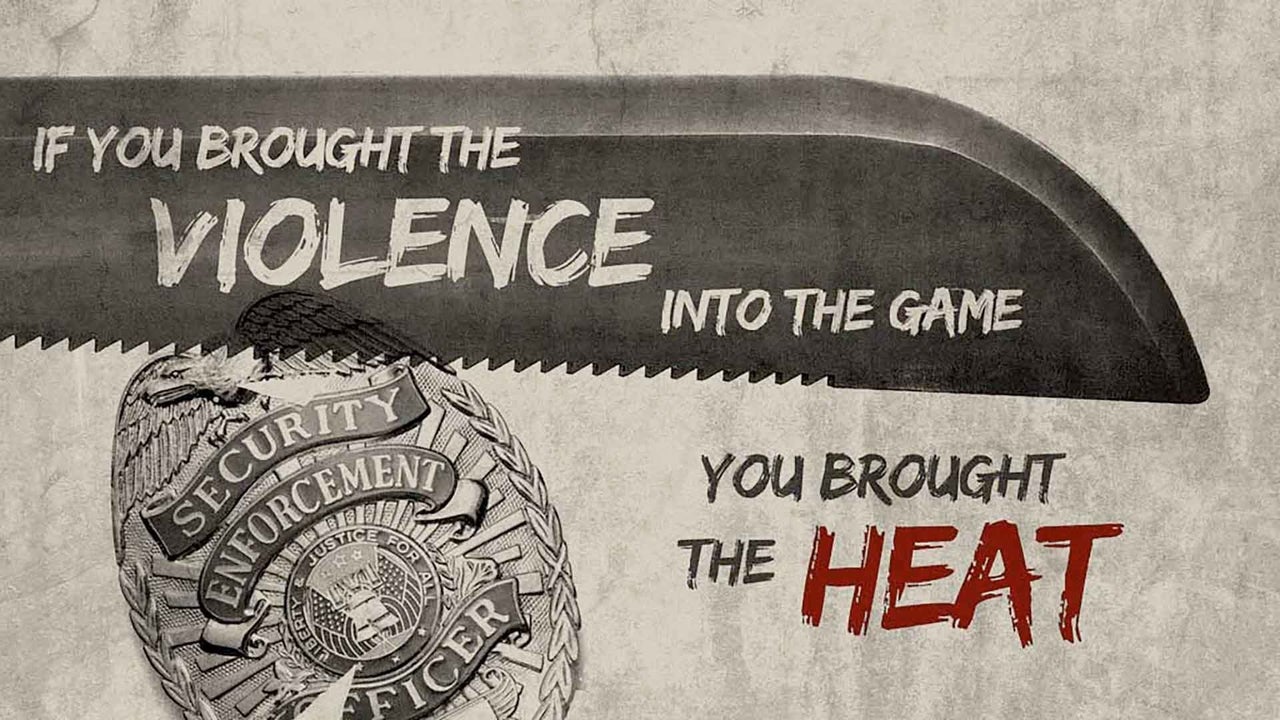 The Shock Waves Of Murder
Wright reported Jackie missing at the police station near where he was last seen. She arrived in Philadelphia and later joined the police as they drove to the house near Germantown where Jackie had previously been spotted. Parked outside, the police instructed her to stay in the car. "Later on I found out that they could actually smell the decomposing body," she says.
Inside the house, police discovered Jackie rolled up in a carpet. He had died from a gunshot wound to the head. Police asked Wright for the picture of Jackie that she carried in her wallet. Then they confirmed her worst fear.
"I just remember screaming, or at least I thought it was screaming," Wright says. "I don't know if anything was coming out because I couldn't hear anything . . .how do you tell your three-year-old child they're not going to see their father anymore?"
Looking back, Wright doesn't think she was in her right mind when she agreed to keep Jackie's business going after being approached by one of his associates. At the time, she felt compelled to continue the life she had been accustomed to living. She told herself it was an opportunity to take care of her son, to give him the best education money could buy.
"It was for survival," Wright says. "This is what you're going to do to take care of your son. That's what I did."
The Lure of Corruption
But Wright was cautious. She didn't solicit, and only did business with people who had previously dealt with her husband—people she knew she could trust. She also maneuvered differently than her husband. She stayed discreetly in Los Angeles where she felt safe, only traveling to Philadelphia when business needed to be taken care of there.
"For women, we have to be careful because people are always coming at you … people are going to try you," Wright says. "So, you know, being a woman you just have to be careful. It's not the same as for men. It's a whole different beast."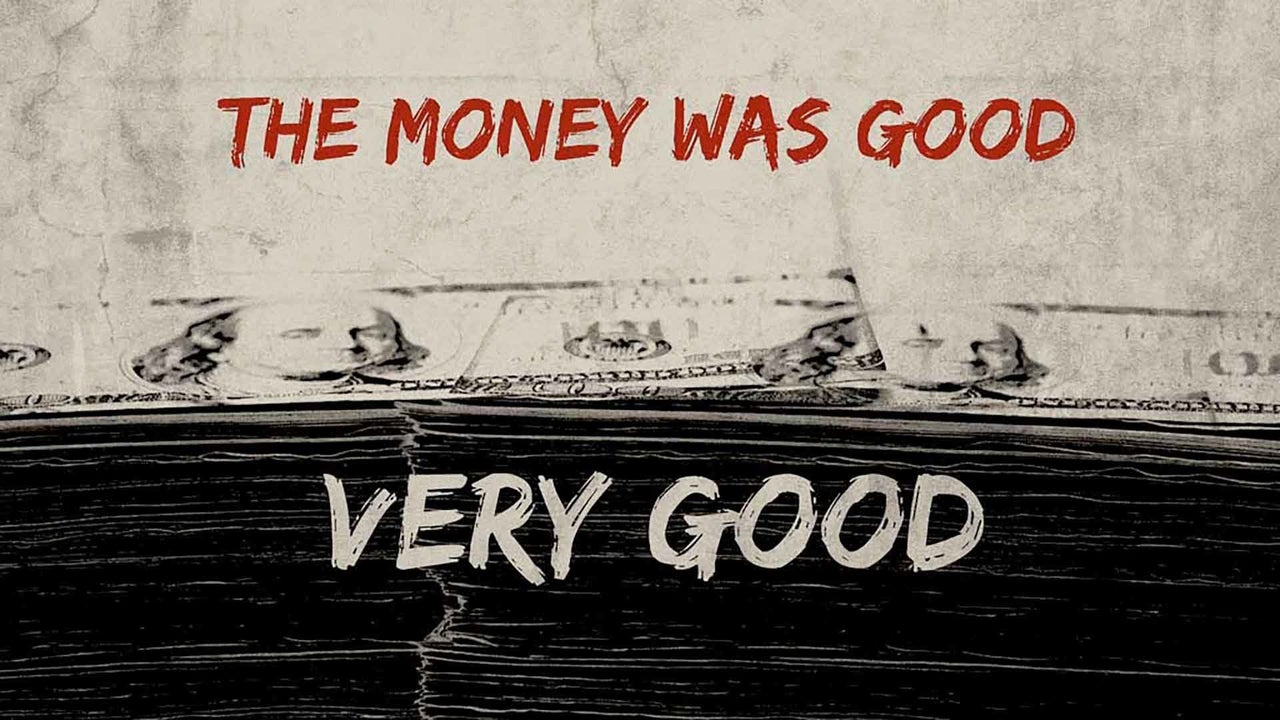 Indeed, Wright's business was different than Jackie's business. Unlike her husband, she didn't have people who worked for her, she just had people that she supplied. She didn't want to be in the business of collections. If you mailed Wright a large package of money, she would send you a large package of product in return. She expanded the operations that transported cocaine and heroin between Philadelphia and Los Angeles alongside Auntie and a new boyfriend called "D" whom she met at a Las Vegas "Fight Night." The money was good—very good.
During her most successful five-year run, she enjoyed a lavish lifestyle that included private jets, European excursions and customized Mercedes, according to her documentary. While she enjoyed cruises to the Bahamas and speed boats in Miami, Wright also ran a tight ship within her empire, earning her the respect and fame that surpassed that of her late husband.
To do so, Wright says she stuck to the core tenet of Jackie's business philosophy: If you brought the violence into the game, you brought heat. She preferred to cut people off from her network rather than embrace the bloodthirsty tactics of her counterparts. Yet she'd soon discover that the violence would soon come to her instead.
When Savage Reality Strikes
By the '90s things were slowing down in the drug game. Wright wanted out.
In July 1991, she was caught in the middle of a gang shootout at the Studio West nightclub and saw one of her friends murdered right in front of her. That was the moment when she realized that most of the people closest to her were either dead or in jail.
Then about 10 days later, Wright says, police arrested one of her clients while he was picking up a package at a drop site. He had the means to implicate her—the Federal investigation was too close for comfort—so she and Auntie decided to limit their communication for a little while. But two weeks later, Auntie and two other associates were found dead in a house on the Eastside, all shot execution-style.
Thelma's will to play the dangerous drug game evaporated. "To me, there was no other option," Wright says. "You know, that's it. Get away. Stop it. That's it. It's over." She had always wanted to provide the best life for her son. That meant staying alive for him.
Life changed dramatically almost overnight. Wright went from being The Boss Lady to finding a job as a receptionist. Thelma worked hard to make an honest living and to slowly move up the ladder. Almost a decade later, she found a position at a non-profit helping women who were struggling with addiction. "I've been distributing the drugs and I've been involved in that upper echelon of drug dealing," Wright says. "And now I've had an opportunity to see the destruction that the drugs beget."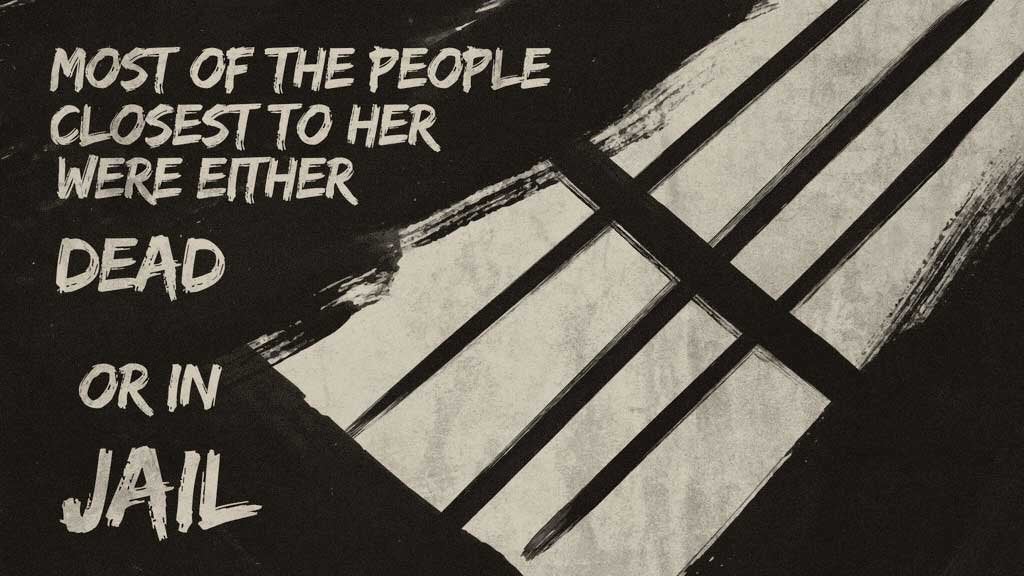 Thelma could empathize with these women. Afterall, while she had profited from trafficking, she had also lost the people closest to her. Not wanting anyone to make the same mistakes, Thelma decided to share her story. She started the Thelma Wright Foundation to empower women and at-risk teens. She regularly tours to speak at high schools and works with juvenile justice services where she stresses "education over incarceration." If she can help keep other young people from starting a criminal life, she will have achieved her purpose.
While Wright's story as The Queen of Philly is the stuff of cinema, she was never caught for her criminal activities. She was able to walk-away from drug trafficking and to rebuild her life. Thelma herself says that her own life in the drug game isn't a tale of glory. Rather, the tragedies she suffered for the high-stakes world of money and love illuminate a complex cautionary tale.
By her own reckoning, "Not all that glitters is gold. People think it's a glamorous life. It looks that way. But the price you pay—it's not worth it."
A life of crime can take many forms. Don't miss the other articles about Griselda Blanco and Kemba Smith in our special series For Love Or Money, presented by Starz, where we follow three unique women, each of whom had a distinctly different-but true-experience navigating the drug trade.
And speaking of navigating a life of crime, don't miss the fourth epic season of the Starz Original Series Power, premiering on June 25th. The best part? You still have time to (re)binge seasons 1-3. Get the Starz App and catch up now!