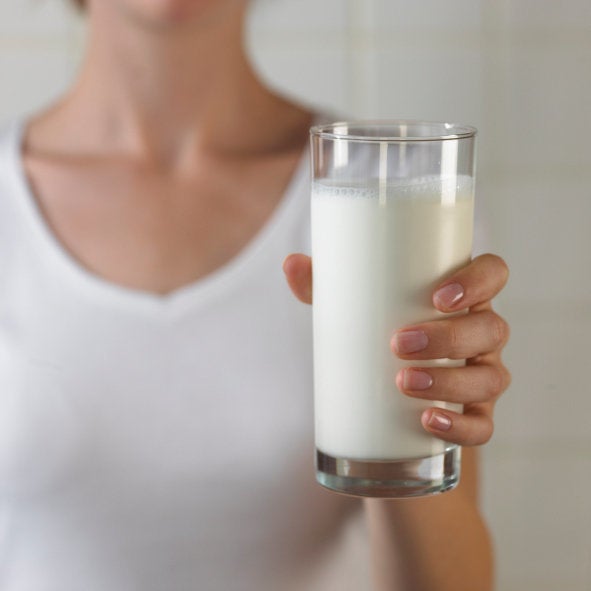 In addition to seeing Dr. Frank Lipman, I'm also reading his book Revive, a life-saving manual that helps readers understand what causes energy depletion and offers ways to combat it. Specifically, Dr. Lipman outlines a six-week, 42 step process that makes it easy for committed readers to start restoring both body and mind. I've recently started on Step 15: Eliminating Dairy Products. It's been challenging.
A few weeks ago I went to Barclay's iShares party and ran into the guys from the WallachBeth trading desk, where newly Vegan, Will Dersch, openly discussed the changes he experienced with his new diet and his urgency to convince his co-workers to follow his lead. He claimed reading the China Study freed him from feeling his health was predetermined, and after becoming fully vegan he watched his cholesterol drop from 230 to 180 in 10 weeks time. He boasted of more stable energy levels and a much healthier lifestyle: "I started on the path to search for answers about what foods are actually good for me, my wife, and my son."
But he also admitted to certain challenges, including some of the pressures he faces in a line of work that requires frequent entertaining of customers. Even as he proudly discussed these positive lifestyle changes, some of the other guys began to taunt him about his choices and joke about their preference for meat and all things dairy. This discussion couldn't have come at a better time. Having already given up meat, it was only one week after I started my non-dairy diet, and I still had reservations about it. I was very interested in hearing what he had to say specifically about dairy and could certainly identify with the challenges he faced overall.
In fact, for me, the social component is probably the most difficult. Part of my job requires my having dinner with various entrepreneurs and investment professionals. When I'm traveling it is not uncommon for them to want to meet at their favorite restaurants. This, of course, comes with various "you must try this!" recommendations, most of which fall outside of my diet plan. At times, people can be quite persistent and new food suggestions can indeed be quite tempting.
Frankly, it is still too soon for me to claim that the benefits of giving up dairy far outweigh the difficulties I'm facing in giving it up. Traveling for work is particularly difficult. I can't ensure many selections on planes and in airports are dairy free, so it's important that I travel prepared. To do this, I'm following Ashley Koff RD's "Flight Kit." Here Ashley outlines some necessary tips for flying, such as proper hydration and sensible travel snacks, as well as details about what actually happens to our bodies when 30,000 feet in the air for extended periods of time.
But there are always the unforeseen circumstances that test my will power; such was the case a few days ago. After having checked into my west-coast hotel (still functioning on east -coast time, I might add), I found a place to eat and ordered some red beets. Following a series of annoying occurrences that caused me not to eat for nearly five hours, I was starving, and red beets seemed a safe bet. After what seemed like forever, the beets arrived, but covered in goat cheese! I had to send them back! I should note that on Dr. Lipman's program certain dairy is allowed (he discourages cow's milk but sheep's milk feta, goat cheese, and buffalo mozzarella cheese, as well as whey protein are OK), but in my case, I had made the decision to avoid all dairy. I've even replaced the whey protein in my shakes with hemp protein. Overall, the differences I notice since dropping the dairy are somewhat subtle, but definitely positive, including increased and balanced energy levels and less stomachaches. I don't crave anything to the point that I'd interrupt this process. Overall, I am confident that collectively these small changes are leading me towards a greater, more whole person.
Some Diary Alternatives I've been trying:
Cow's Milk: almond milk, hemp milk, rice milk, and coconut milk.
Ice Cream: I've replaced ice cream with homeade sorbet, but there are many non-dairy recipes, including a great one in Ashley Koff RD's Cookbook.
Cheese: Various cheeses made from cashews, almonds, and rice blends.
Butter- I've replaced butter with almond butter, but I've recently read that certain brands such as Earth's Balance and Fleischmann carry dairy free alternatives.