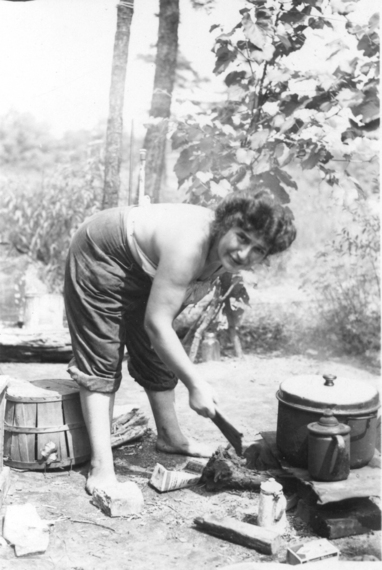 Excerpt from Chapter 1, Not Even My Name:
There had always been only us: my mother, my father, my five sisters and four brothers, one uncle, an Armenian aunt -- probably with her own sad story to tell -- and their daughter who married and moved away too soon. Then a void.
We lived on West One hundred Second Street in New York City, but it was very different from the way it is now. In the 40s and 50s it was like a page out of West Side Story. We lived in a five-room railroad flat; each room led into the other like boxcars. It was a five-flight walk-up above a half-flight brownstone stoop. For the twenty years that my family lived there, my mother carried bikes and babies, sometimes one on each hip, and groceries and toys, and all the other things one carries up and down, up and down those five flights of stairs.
We grew up among the Irish mostly, although there were other races and nationalities in the surrounding neighborhoods and in our schools. But our heritage had been a mystery to us as children. We came from two lost civilizations. Both my parents came from Turkey, and their people had been there for thousands of years, but they were not Turks. No one had ever heard of my mother's people--the Pontic Greeks of Asia Minor (Turkey) -- and my father's people, the Assyrians, were believed to have lived only in ancient times but were no more.
"They called us Rüm," my mother would say about her own people, pronouncing the word "room." And that was even more confusing. What was Rüm? Even my mother's language was lost to her because she had no one with whom she could speak her ancient Greek. Without even the sound of her Greek language to help me identify with her culture as a child, I was left with nothing but her few stories.
But Rüm or Pontic Greek, as a child of the 40s and 50s, I had just assumed that all mothers were more or less like mine. Or rather, I would have assumed it had I given it any thought. She had the kind of figure you might expect on a mother in 1950s America; kind of plump but not fat; perfect for those short-sleeved housedresses that buttoned down the front. They were usually full of flowers. She had a sweet, wistful smile and those innocent black eyes -- with just a trace of sadness about the brow -- that smiled out at you from beneath the rolled wreath of black hair that framed her lovely face.
As to her birthday, my mother had never known the real date of her birth, so someone somewhere along the line had chosen May 10. It usually coincided with Mother's Day appropriately enough. With ten kids -- I was the eighth -- I don't remember her ever just sitting without doing something. There was always so much that had to be done. She was always cooking or cleaning, baking, making clothes, crocheting. And she was always singing. I could recite her favorite songs: "Blue Skies," "Little Man You're Crying," "Oh, Johnny," "Paper Moon," and a hundred more like those, all as American as the proverbial apple pie, which she also baked to perfection.
Her musical ear gave her an easy grasp of languages so I never really noticed an accent. But there were a few words that made us all laugh, like the way she pronounced "wheat" with a heavy emphasis on the H. Haweet. And her attempts at the American slang of the 50s could have you rolling in the aisles. Each time we laughed at her, all she could do was cover her face with her hands and laugh with embarrassment.
"Oooooooh sugar!" she'd say.
Since my mother rarely talked about her childhood there wasn't too much to remind us that she wasn't born in America. Considering her circumstances when my father happened upon her, some might say he rescued her from oblivion, but sometimes I wonder who rescued whom.
She cooked all of America's traditional fare, and for Christmas there was turkey with rice and chestnut stuffing; sweet potatoes, topped with pineapple and marshmallows; fresh cranberry and walnut sauce; mashed potatoes and gravy; apple and pumpkin pies. But there was also the stuffed grape leaves on holidays, and the meat pies my mother called chamborak, which she fried in a pan, and her special rolls with black seeds. All those exotic scents would mingle to fill the air. My father bought sweets from the Middle Eastern markets: Turkish delight; the pressed sheets of apricot we called garmardine; a sweet made of strung walnuts or pistachios surrounded by a thick grape coating and sprinkled with powdered sugar; and the tins of halvah, and baklava that he'd spread out on the table.
It was those little things like the words mispronounced, a foreign word thrown in, the stories and songs, and the Turkish delight and stuffed grape leaves that reminded us our parents came from someplace else; that there was something unknown about them; that they were separate from us in some unfathomable way.
REAL LIFE. REAL NEWS. REAL VOICES.
Help us tell more of the stories that matter from voices that too often remain unheard.