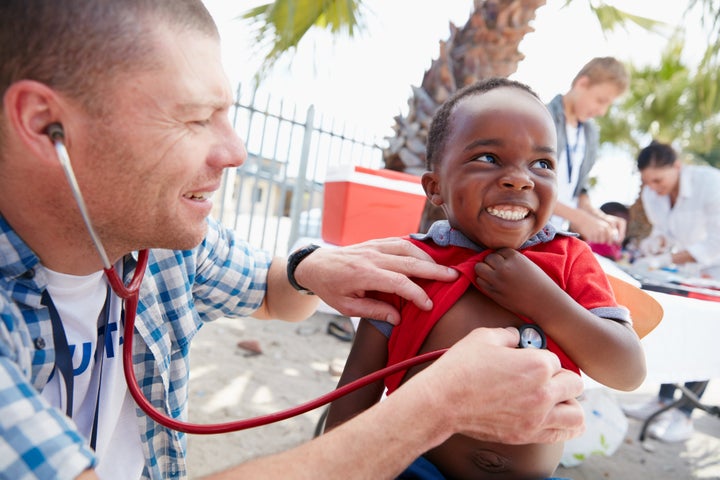 I've played many roles in my life. Son, brother, cousin, a neurotic prince, a purple haired wiz-kid, an evil fraternity president and even the world chess champion. However, in the past 10 months, I have played a role I didn't expect: a fierce advocate against Republicans in Washington working to take health insurance away from millions of Americans.
Since January, we have been confronted with scene after scene of Republicans in Congress voting in favor of repeal, actively seeking to sabotage our health care system, and enacting policies that will make it harder for people to get the coverage they need. After everything Trump and congressional Republicans have thrown at us, and as we saw in last night's election results, we have taken on a new role — health care voters.
In the weeks after the 2016 election, like so many of you, I was angry and worried. After watching in horror as Trump vowed to repeal the Affordable Care Act (ACA) on the campaign trail, I knew the progress we had made towards quality, affordable health insurance would be threatened. So, I made a promise to myself, to my neighbors, and to my country — I was not giving up. Instead, I pledged to lean in, work harder and fight like hell to protect the progress we made. So far, we have stood fast and won important battles to protect our care, but we know that the fight is far from over.
We know that President Trump and Republicans in Congress, bound by seven years of campaign promises, will stop at nothing to take health care away no matter how many millions of Americans would be hurt in the process. After 10 months of failed efforts to repeal the ACA, we need to hold them accountable for each and every attempt to strip health care away from those who depend on it as their lifeline.
The actions this administration and Republicans in Congress have taken to undermine the ACA would raise rates for working families, take coverage away from people with pre-existing conditions, and jeopardize coverage for the most vulnerable. These people took on the role of our representatives, people who are supposed to work on behalf of their constituents. Time and time again, they have failed to work in the interests of the people who elected them.
"We cannot allow Trump to return us to the days when parents had to choose between refilling their child's inhaler or paying their mortgage..."
We cannot allow President Trump and Republicans in Congress to return us to the days when parents had to choose between refilling their child's inhaler or paying their mortgage, when Americans couldn't get coverage again after a scary diagnoses or when seniors were unable to afford the cost of life-saving medications.
When we face the facts, it is clear: Affordable health care for all people is not just economically responsible, it is also morally sound. Because no matter who we are, where we're from or what we look like, we all deserve access to medical care so we can pursue the American Dream. That dream — that American Dream — is all of ours to accept, but it is also all of ours to protect.
Since last year's election, we have made our voices heard loud and clear. Last night, we turned those voices into votes as people from across the country overwhelmingly prioritized candidates and campaigns that will protect our access to quality, affordable health coverage.In Virginia and Maine, voters soundly told Republicans that they will hold them accountable threatening our health care.
As we move towards next year's election, we cannot allow these politicians, who have consistently voted to strip us of our health care, to stay in office. We cannot and will not be silent. We must continue to show up. We must keep calling, going to town halls and visiting our representatives' offices, marching and rallying in cities across the country, and telling our stories. Above all, we must hold them accountable at the ballot box.
I urge you to build upon this momentum and keep standing up for what is right as health care voters.
Popular in the Community