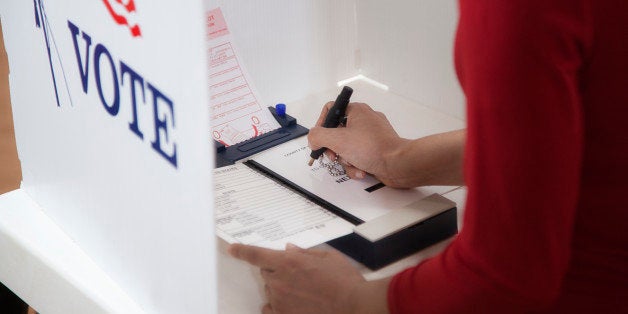 American families are working harder for less pay, while the cost of rent continues to rise, and young people are often forced to move back home with their parents because economic opportunity has yet to become a reality for them, and with all of their college debt, economic independence is unsustainable. So yes, there is real pain and disappointment felt in communities across the country, and this election is about ensuring that the next president is someone who not only feels the pain of hard working Americans from all walks of life, but is motivated to wake up every day, in the face of adversity, to work for them and break down barriers.
The political landscape across the country is in many ways more polarizing than ever, yet there is a populist furor that has taken hold with voters on the left and the right.  Even one of the Koch brothers agrees that income inequality is a serious issue that plagues hardworking Americans.  With these sentiments being front and center of the pain felt by American voters, it's not surprising that Senator Bernie Sanders' message is resonating.
As I think about from where we have come and all that we have accomplished, and yet all the work that lies ahead, this is election is much more than seizing the moment to talk about economic inequality, but it's about building on the change we fought for in the last two presidential elections. Racial and economic inequality are not some new phenomena, it's what we've been fighting our entire lives to over come, and this election is about whether we can overcome the barriers that lie ahead.
Millions of Americans in 2008 and 2012, voted for change, and while President Obama has done all he can, in the face of fierce opposition, to improve the lives of middle class Americans, this election is an even more pivotal one. It is about setting the course for our future - fighting for a stronger, more vibrant economy, breaking down barriers of racial and gender inequality, and maintaining the strong American values of equality and democracy around the world.
As a grandmother with two of my own grandchildren working to impact the political process by registering voters and working to ensure that the issues they care most about are front center, makes this election even more important for me. So, I understand, that young people, in particular, may be disaffected and jaded by the promises of party politics and the political leaders over the past eight years who have chosen partisan bickering and rancor over standing up to the status quo for the future good of our country. But, now more than ever, we need young people engaged in our political process.
Senator Sanders has correctly defined many of the problems facing our country. And so it's no doubt that the young people supporting his campaign see the "system" as rigged against them. I appreciate and feel their struggle, it's what inspired me to work to create change in our political process over the years, to give a voice to those who have been left out and left behind. The reality is while defining the problem is important, it's even more critical to also have a viable approach to solving these problems within our current political structure.
Now, more than ever, we need a leader who will stand on President Obama's legacy, while pushing harder for hope and prosperity in communities that continue to be systemically left behind.  The candidate that I believe can and will build and expand on President Obama's legacy is former Secretary of State, Hillary Clinton. Secretary Clinton has been a progressive for social justice her entire adult life - identifying inequality and breaking down barriers. She could have easily sat this election out, but it's just too important for future generations to give up on the accomplishments we've made - too much is as stake to turn back now. Hillary Clinton's commitment to tearing down barriers of racial and economic inequality is why I support her for President, but her candidacy is a barrier breaker that we cannot let pass us by, that, too, is important.
REAL LIFE. REAL NEWS. REAL VOICES.
Help us tell more of the stories that matter from voices that too often remain unheard.