The start of Spring Training brings the sounds of line drives smack off a new bat, the pop of blazing fastballs in the catcher's mitt, the youth-filled crowd cheering on their teams, and still all too often, the spit and splat of tobacco juice expelled from a player's mouth. There's something wrong with this picture.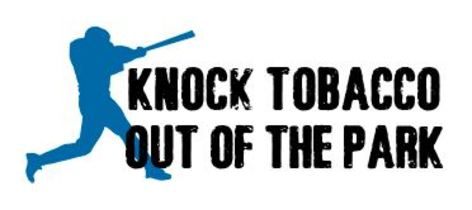 Two weeks ago with a broad-based coalition of public health and youth advocates, we announced statewide and citywide legislation to eliminate the use of all tobacco products - including smokeless tobacco - at all baseball venues in California, including all five major league ballparks in California. Unfortunately, the use of chewing tobacco remains a serious blot on the game. It sets a terrible example for young fans who idolize their favorite players and copy their every move - while also endangering the health of players.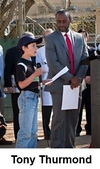 One of the kids in attendance at the announcement told us he has friends who "think it's really cool to be like the pros and have a big wad in their mouth." Another 10-year-old Little Leaguer shared, "When I see players on TV chewing tobacco, I am sad and confused. It must be really, really hard to stop, and it would be so great if they were doing something healthier, like eating sunflower seeds or chewing gum."
With sentiments like these, it should come as no surprise that even as smoking among boys has fallen by 25 percent in the last decade, we have made no progress in reducing the use of smokeless tobacco.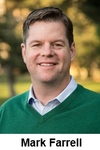 The legislation we have introduced sends a simple and powerful message to children: baseball and tobacco don't mix. You don't need to chew to succeed. Sports should be about promoting a healthy and active lifestyle, not a product that addicts, sickens and kills.
What players do on their own time in their personal lives is for them to decide, but baseball stadiums are workplaces and public places, and baseball games are seen by millions of kids.
Two shocking events in 2014 should have been enough to convince Major League Baseball (MLB) and its players to prohibit smokeless tobacco completely and remove the indelible stain it has left on the game. The death of Hall of Famer Tony Gwynn from salivary gland cancer and star pitcher Curt Schilling's horrendous battle with oral cancer drove home the seriousness of the problem. Both players attributed their health battles to their decades-long use of chewing tobacco.

There is no need for a replay of these recent tragedies; we should eject tobacco in all forms from baseball - the stadiums, the game, the mindset. Let's make the fat cheek full of chew and the disgusting spit soiling the field remnants of an unhealthy past.
The Knock Tobacco Out of the Park campaign will provide visibility to the issue of smokeless tobacco in baseball. The campaign website, TobaccoFreeBaseball.org, is launching an exciting social media tool where kids, parents and other baseball fans across America can create their own personalized baseball cards identifying themselves as members of the new "Tobacco-Free All Star Team." All of the cards shared on social media using the hashtag #TobaccoFreeBaseball will be collected in a real-time gallery on the website and delivered to MLB and the MLB Players Association.

These cards will serve as a visible reminder to players, coaches, owners and fans alike that the game is about the kids - including the messages we're sending by our adult actions.

MLB and its players union should prohibit all tobacco use at ballparks, as major public health organizations have called for, but they have not done so. Since baseball has been unable to protect our kids from this health scourge, it's time for others to lead. We believe it's up to cities and states across the country to act to do so.

With at least 28 cancer-causing chemicals, smokeless tobacco causes oral, pancreatic and esophageal cancers (and other health hazards) - and can lead to nicotine addiction. Meanwhile, roughly 15 percent of high school boys and 9 percent of all high school students currently use smokeless tobacco.

If we want our young people growing up healthy and tobacco-free, then it's time for everyone to come together for our kids and "Play ball!" to knock tobacco out of the park.
Related