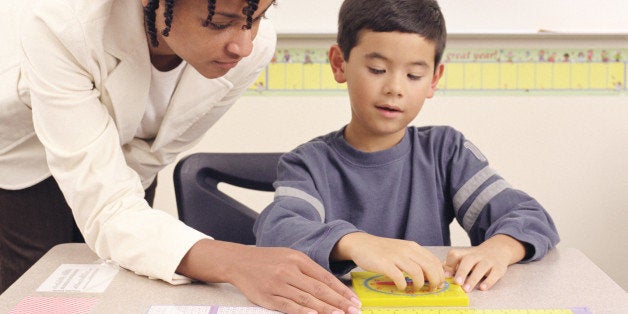 Education is valuable. You know that, I know that, and tutors know that! And whether or not you think of tutoring as highly paid skill, the truth of the matter is that tutoring is now a seven billion dollar business.
The average hourly rate to have a high school student tutor your child is around ten to fifteen dollars, but that price increases to an average of $75 an hour for a certified teacher with tutoring experience. Holy cow, can that add up!
If your child is struggling in a content area, is shelling out a lot of money the only way to get your student where they need to be?
Absolutely not! Here are three new (and creatively frugal) ways to make sure you don't break the bank on your child's education costs.
We are currently living in the gig and side hustle economy, which means you likely already know someone looking to make extra cash. Perhaps your Saturday evening sitter is a math whiz, or you have a relative or family friend that works in journalism who would tutor your child in English or writing. I'm not suggesting you make an unnatural or inorganic fit, or get an unqualified tutor for your child, but it's likely you do not have to go far from your own network to find help, and at half the price of the expensive tutoring center. At the very least, you can try this approach before shelling out for a private tutor.
Another idea is to hire a dual tutor/babysitter, which can be great for working parents looking to someone to cover those crucial after school hours of 3:00-6:00 p.m.
Tutoring seems like the only option because it's the most easily accessible. Tutoring companies can afford to pay for marketing and GoogleAds, so many turn here first when searching for tutors. What many Moms and Dads may not know is that there are other free and low cost alternatives -- if you know where to look from them. Start first at your child's school, the local public library, and do a quick scan of non-profits in your area. Education majors at local colleges are also a great, lower-cost option (in fact, these are the young men and women who often staff the learning centers but they make more working directly with parents.)
Any of the above-mentioned resources offer low cost private or group tutoring sessions for kids in a variety of subject areas.
Brush Off Your Own Thinking Cap
Help can also start at home, but what if you don't feel comfortable with a subject or in your skills as a tutor? There are software programs to help parents better instruct their children, particularly in high anxiety areas such as English and Math. Mentoring Minds provides parents with software and the option to purchase hard copy guides and flipcharts designed for mixing and matching learning concepts. This enables parents to teach their kids in the manner that they learn best without worrying if the kids are getting too much "screen time."
Leverage New Technologies

If a personal tutor is out of reach for you and your budget, there are many fantastic educational software products for kids (Leapfrog, Mavis Beacon) that may help them learn while having fun. There are also many top-rated ipad apps to help kids with Math and Common core skills (Agnitus, Meteor Math, are a few examples. Lifehacker has a great article on all the best ones here.) Whether or not a software program would work for your child depends largely on their age and the level of difficulty they are having within a given subject.
Whether your child struggles with math, english language arts, or you would simply like to increase your own abilities as an instructor, there are many frugal alternatives to help your child overcome their educational difficulties and reach their full potential. Before you put any more money into tutors for your child, look further into these resources and see if you can maximize your child's education at home.