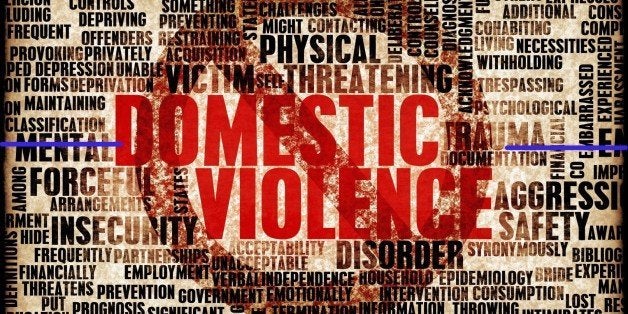 Choosing a career as a Police officer means one is aware of the stressors and dangers that come with the job. Some statistics suggest that a DV call (Domestic Violence) are especially dangerous. Often the arrest and charges come after several violent encounters by a spouse or significant other.
Friday night a Detective of the Indianapolis Metro Police Officer (IMPD) was taking a statement from a DV victim at her home with their children present. The suspect returned and shot the Detective, then fled to Cincinnati. After a traffic stop and hour standoff, he was arrested by Ohio Officers.
Now charged with Attempted Murder is IMPD Officer Adrian Aurs, an 18 yr. veteran.
Yes, an IMPD officer attempted to kill a fellow officer. The Detective who was shot has non-life threatening injuries and is in the hospital, Aurs estranged wife and children were not physically injured. Aurs has a history of being a "hero" as well as several arrests .
This is not the first time "Blue on Blue" crime occurred in the IMPD.
There is the detailed events of Officer Kim Carmack, who was shot and killed by her ex-husband, IMPD Sergeant Ryan Anders. Anders suicided after murdering Carmack. This case is especially tragic as IMPD had investigated, no arrest, and initiated some protective measures- assuring Carmack of 24-hour surveillance in her home, an officer assigned to protect her, and constant monitoring of Anders. Yet this was seemingly abandoned, and her son is suing the City of Indianapolis, and ex Chief Hite according to the complaint.

Unbelievably in the past 2 years there have been five other instances where an IMPD Officer was charged with Domestic Violence. In January of 2015, Officer Jonathon Burger was arrested and charged with Domestic violence with injury involving his wife. The case was later dropped and he was reinstated with back pay from suspension, after his wife recanted believing it would be his word against hers.

In February of 2015 IMPD Officer Justin Beaton was charged with attempted murder after shooting his pregnant girlfriend in the face. Again the victim changes her mind- first backing his story that this was accidental , then stating she feared for her life and it was deliberate, and the final outcome where the Officer retired rather than be terminated.
(Note- it is common for victims to refuse to press charges- threats, coercion, or hope it "will get better", along with environmental factors weigh heavily on victims and their children)
In June of 2015, IMPD 7 yr. Officer Joseph Taylor was placed on administrative leave after his wife was hospitalized after an alleged assault. (No update can be found)
In August of 2015 IMPD Officer John Scott, 14 yr., veteran, was arrested and charged with Domestic Battery, strangulation, and battery resulting in bodily injury. He retired rather than be fired.
In May of 2016 10 yr. IMPD veteran Daniel Bullman was charged with 8 felonies and 5 misdemeanors against his wife and children. The incidents occurred over a 2-year period and include placing a gun to his sleeping daughter's head, .
These seven cases from the past two years all involve Domestic Violence incidents committed by Indianapolis Police Officers. Despite the resources, despite the awareness, these incidents continue. Ironically, victims are e courage to tell someone, to call the police. In these cases, calling police is especially brave.
REAL LIFE. REAL NEWS. REAL VOICES.
Help us tell more of the stories that matter from voices that too often remain unheard.