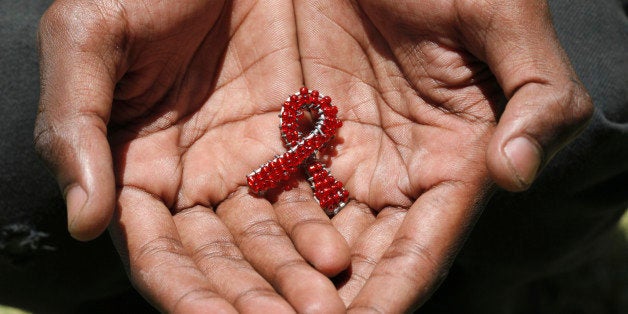 "I want to celebrate that we've come so far in my life from not having words for our experience -- 'the love that dare not speak its name' -- to being able to celebrate it." Boston psychotherapist Steve Cadwell is speaking about his new one-man show Wild and Precious, a few days after performing it on Friday evening, June 6, in the tenth-floor auditorium of Boston's Fenway Health, the largest LGBT health care and research organization in the world.
Wild and Precious traces Cadwell's life journey from sissy farm boy -- one of six brothers -- in rural Vermont, through the wild and crazy 1960s, the early gay rights movement of the seventies, the devastation of AIDS in the eighties, and his biggest role ever as an out and proud gay man married and raising a son of his own with his longtime partner -- now legally wed husband -- Joe.
Jon Vincent, director of Fenway Health's Prevention, Education, and Screening division, told me that Wild and Precious fit naturally into the organization's "Living Well" program. He said the mission of the 25-year-old program -- originally created as a holistic living program for HIV-positive people before the advent of antiretroviral therapy -- includes exploring some of the most challenging personal and social issues in the age of HIV, and reclaiming what is ours.
In opening the show, Cadwell said his personal mission includes reclaiming his own story and telling it his own way. "My story is not that unusual," he told me in a phone interview. "It's a fairly ordinary 'every boy's story.' " Yet like all noteworthy art, the particulars of one man's life become the touchstones of common experience for so many of our lives.
Through his original music, poetry, costumes, and a series of photographs projected onto a screen behind him, Cadwell told me he wants audiences to share the range of feelings he evokes in the show -- anger, sadness, joy, even some hate. "All that is channeled through it with hope that those who are engaged with me, the audience, also feel this bath of warm, engaged possibility," he said.
Although he's a white gay man, Cadwell is clear that struggling with being "different" isn't unique to gay men or other sexual minorities. He said Wild and Precious is for anyone who is oppressed, "outside and in," by any of the phobias and "isms" that people turn against one another -- and upon ourselves -- because of our differences. He aims to help others feel hope -- "whatever the difference is, whatever the minority experience is." Put a bit differently, he said the show "is about this core xenophobia that is 'different-o-phobia' out of our own internal terror about our own difference."
Cadwell doesn't shy from plumbing the depths of his own painful experience as a gay youth coming to grips with being different. One of his poems, "POEMemoir Noir: WILD Howls inside the Cage," describes his experience of being committed to a state mental institution due to his emotional breakdown triggered by his being homosexual -- considered until 1973 to be a mental illness.
Again in "AIDS Trilogy Part II: Requiem for the Boy Next Door," he mines his and so many of our heartache over the losses of friends and lovers in the dark pre-antiretroviral years:
Kiss this boy who makes me cry.
Mark my words. Tell you why:
Tender is his "might have been."
Ache to hold him...gather him in...
all these bones
and thin...thin...skin.
Rock-a-bye, baby...goodbye
But Wild and Precious is much more than a sentimental journey down a memory lane of pain and sadness. The show's final triumphant image is a great blue heron taking flight, rising slowly, majestically, off the water. It ends with Cadwell draped in the rainbow flag. His takeaway message: Inner peace comes of accepting our own differences, and a life of integrity comes from integrating all our parts.
"It's right here, under this rainbow," said Cadwell in our interview, "not over the rainbow, Judy Garland and Wizard of Oz. It's right here under the rainbow of our smiles, affirming, loving, accepting -- not the hate and pushing away." Or, as he concludes in Wild and Precious, "Dare to be different. Make a difference. Be the difference. Be wild! Stay precious! We're only as free as our least are free."
Calling all HuffPost superfans!
Sign up for membership to become a founding member and help shape HuffPost's next chapter