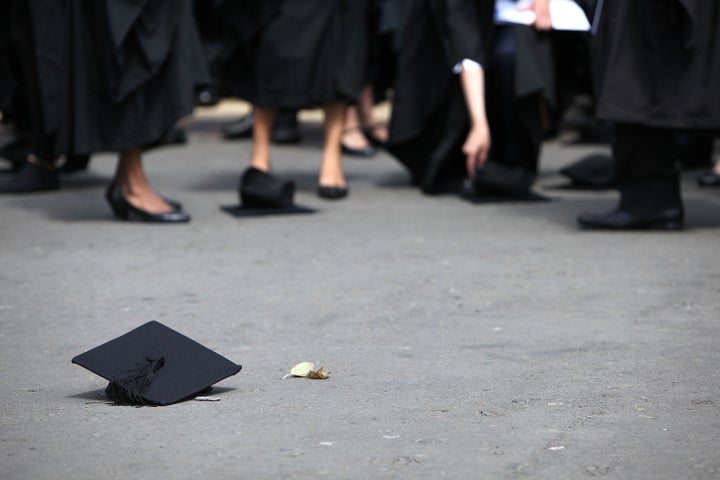 The Kentucky Attorney General filed suit Wednesday against a chain of for-profit colleges in the state, claiming that administrators at Daymar Colleges have consistently deceived students by making false promises about the ability to transfer course credits and have forced them to purchase textbooks and supplies at substantially marked-up rates.
Attorney General Jack Conway (D), who is leading a multi-state investigation into for-profit colleges with top prosecutors from 18 other states, alleged that Daymar Colleges violated state consumer protection laws by engaging in "unfair, false, misleading and deceptive acts and practices" involving financial aid and recruitment of students. The suit seeks damages and restitution for approximately 5,000 students who were allegedly swindled by the schools.
The for-profit college industry, which has tripled in size over the past decade, is facing increased scrutiny on a national scale as evidence mounts that some schools are aggressively recruiting unsuspecting students and capturing disproportionate shares of federal student aid dollars as revenues. Many students leave the schools with unmanageable debts and little in the way of job prospects, leading to a high rate of federal student loan defaults.
Although Conway has been conferring with other state attorneys general from around the country, the case against Daymar Colleges is confined to Kentucky. Daymar operates 16 campuses in Kentucky, Ohio and Indiana, along with an online program. The schools have among the highest student loan default rates in the state, with nearly 37 percent of students at one of the Daymar schools defaulting on loans within three years of leaving the institution, according to data from the Department of Education.
The court filing states that administrators at Daymar purposely force students to purchase textbooks and other supplies from the school itself, instead of through third-party vendors that would charge substantially less.
Instructors and other employees tell students that they must purchase textbooks from the school in order to use their financial aid dollars, according to the filing.
"We're alleging that this was a sophisticated and systematic effort on the part of Daymar to deny students access to their financial aid funds so that they could receive the benefit of marking up the books," Conway said.
Administrators tell employees not to provide students with serial numbers or other information about textbooks, intentionally shrink wrapping the books to hide information that students could use to purchase the materials through another bookstore or the Internet.
"Defendants are engaged in a sophisticated practice of deceiving and misleading students about their textbooks and financial aid so that students will be forced into purchasing their textbooks and supplies from Daymar College at prices substantially higher than other vendors," the filing reads. "Defendants have engaged in unconscionable conduct in causing students to incur additional educational costs and interest charges."
A spokesman for Daymar, Tom Nunez, said the company has not had a chance to review the specific allegations in the lawsuit, but said the company will defend itself "vigorously" in court.
Conway would not say how much the school was marking up the textbooks for students.
Other allegations in the lawsuit involve issues of transparency and misrepresentation during the recruiting process.
The investigation found that employees at Daymar are not transparent up front about the amount of tuition and other costs that students will incur. Recruiters also make unfair promises about the value of the courses, according to the complaint, engaging in a practice of "enrolling and retaining students with false assurances that their credits will transfer to public or traditional schools, when, in fact, the credits do not transfer in most circumstances."
In addition to the multi-state probe into for-profit colleges, Conway's office in Kentucky is investigating six other colleges in the state over potential misrepresentations about job placement and misleading recruiting tactics that violate state consumer protection laws.
"We need to make sure that these institutions … are just as interested in taking care of students and finding them a job and educating them as they are in getting their hands on public taxpayer money via student loans," Conway said.

Related
Popular in the Community