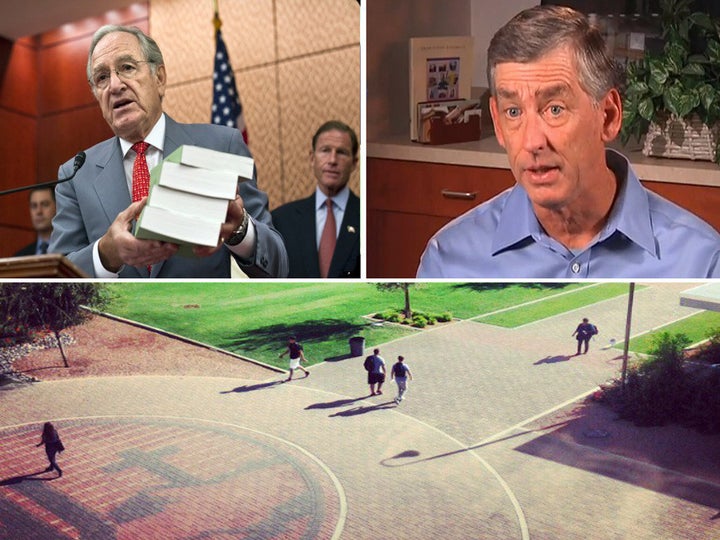 NEW YORK -- If all goes according to plan, Grand Canyon University's teams will play in a Division I athletics conference and its campus will maintain a hub of academic research. But it won't be easy for the Phoenix-based for-profit college, as its entire industry is under heavy scrutiny from the Obama administration and members of Congress, and since GCU was singled out in a U.S. Senate report just a few months ago.
Brian Mueller, CEO and director of Grand Canyon University, who came on board in mid-2008, insists the report doesn't reflect the reality under the school's current leadership. But Mueller also isn't trying to block all the regulations that are being proposed to remedy the issues found in the Senate report.
While the Association of Private Sector Colleges and Universities has fought against these regulations with court filings, Mueller has a different stance. He said in an interview, "Anything around gainful employment does not impact us." Mueller also said the 90/10 rule -- which would require that at least 10 percent of a for-profit's revenue come from non-federal sources to qualify for such monies -- does not negatively affect Grand Canyon.
GCU isn't the only for-profit that readily admits a needs for regulation of the industry. Tom Claxton, president of Computer System Institute's Elgin campus in Illinois, said while he doesn't want to "bad-mouth any other institutions at all," a need for regulation exists.
"On the regulations that have been put in place," Claxton said, "to be quite honest with you, I don't have a problem with them."
CSI is a for-profit post-secondary education institution, but students in some of its programs often earn more in their first year after graduation than the entire cost of their education. Graduates of its IT program stand to make $45,000 as a computer technician, according to the Bureau of Labor Statistics; budding medical assistants typically earn around $30,000 a year. Currently, it costs a student straight out of high school about $15,000 for a certification. Students don't earn an associate or bachelor's degree, but they can use Pell Grants and student loans to pay for school. CSI relies on federal student aid dollars for 75 percent of its revenue, slightly above the national average according to Education Department data. Claxton said he feels good about his graduates' outcomes.
"They're not becoming a burden on the system by not being able to pay their student loans back," Claxton said.
GCU's annual tuition hovers around $16,000, much lower than the tuition at the Art Institute (near $60,000 for an associate's degree), but on par with the DeVry Institute ($14,826 in annual tuition). The most recent U.S. Department of Education data show GCU collected 85 percent of its revenue through federal grants and student loans. GCU posted an after-tax profit margin of 13 percent in a recent quarter, according to SEC corporate filings, and it's been successful in growing its income by a third from a year ago.
Mueller believes the school is "very close" to announcing the athletic conference in which they might end up (one rumor has GCU replacing the University of Denver in the Western Athletic Conference). Mueller said the school is also in talks to form partnerships to support the university's research component, which he hopes will lift the profile of students' degrees.
Perhaps it's only fitting that a for-profit college like Grand Canyon makes a play to develop a more traditional college experience on campus, as many established private nonprofit and public universities have ventured into online education -- a territory that had been more or less surrendered to for-profits until recently.
Mueller said people used to ask him when he was at the University of Phoenix what for-profits will do when traditional universities embrace online education. "I used to say, 'Don't worry about it, they never will,'" he said, laughing about how the rush to embrace massive open online courses has proved him wrong. But Mueller said online education programs help schools subsidize the on-campus students who take traditional classes.
Grand Canyon hopes its developments will challenge the assumption that all for-profit colleges are bad eggs. "Our big statement is, 'There needs to be regulation,'" Mueller said. "There are so many good players in this industry, a few bad players shouldn't taint the whole field. There should be regulation, and the regulation should apply to everybody."
Mueller, a former president of the University of Phoenix's parent company, Apollo Group, said that includes not-for-profit schools, too.
Claxton, of Computer Systems Institute, said his issue with the regulations is that, as a for-profit institution, CSI can be lumped together with the University of Phoenix and the Art Institute, two schools that critics of the industry consider to be "bad apples."
"It's cast a very broad net, it's painting with a very broad brush," Claxton said. "I don't think proprietary education is a bad thing."
Michael Dannenberg, director of higher education and education finance policy at Education Trust, said that although the regulations proposed to date have been fairly mild, members of Congress and academia are open to a constructive dialog with "good actors."
"Self-regulation has clearly not worked," Dannenberg said.
"There are some proprietary schools that do a better job," Dannenberg added. What will it take for the general opinion of for-profits to change?
"Results," Dannenberg said.
CORRECTION: This article has been updated to clarify Tom Claxton is the president of the CSI Elgin campus, not the entire CSI system.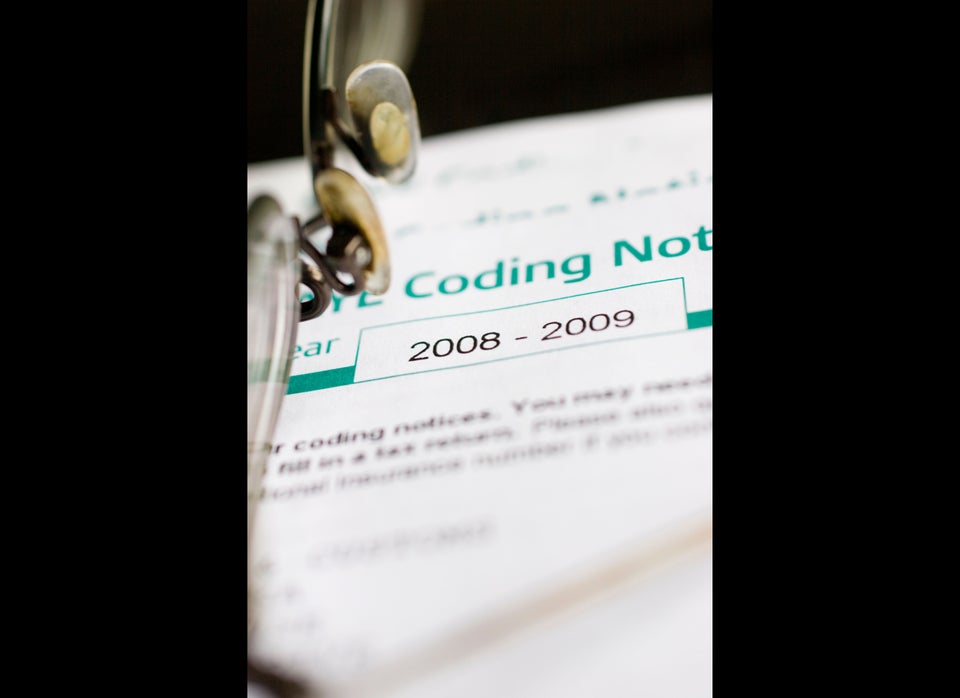 A Timeline Of For-Profit Lobbying