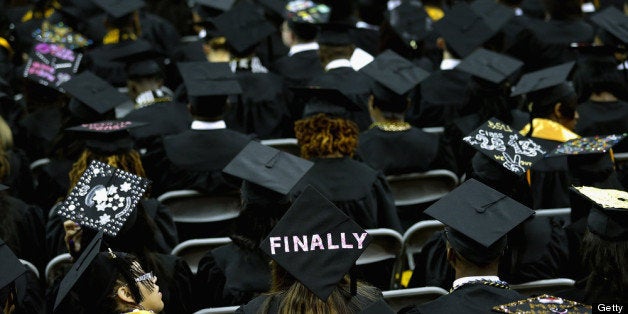 The Obama administration has resumed efforts to rein in abuses by for-profit colleges that leave students deep in debt and unable to find decent jobs, renewing a 2-year-old battle over regulations that has produced little more than bitterness and litigation.
The so-called gainful employment regulations are intended to judge the effectiveness of for-profit and other vocational programs by examining whether students are able to manage their debts after leaving school. Programs that leave students with unsustainable debts would face sanctions, including disqualification from federal student loan and grant programs -- the source of nearly 90 percent of revenue at some for-profit colleges.
"This is really designed to weed out the worst of the worst actors," said Mamie Voight, assistant director for higher education research and policy at the Education Trust, a student advocacy group. "It's intended to remove those as options from the table for students, and to make sure that we're not investing taxpayer dollars in college programs that are not providing students with even a minimal level of value."
Representatives of the for-profit college industry, which mounted a $13 million lobbying campaign to weaken the rules in 2011 and convinced a federal judge to strike down the regulations last year, struck a defiant tone earlier this month when the administration announced it was revisiting the regulations. Steve Gunderson, the president and chief executive of the Association of Private Sector Colleges and Universities, said in a statement that the group was "extremely disappointed," calling the effort a "faulty and confrontational process."
The trade group declined to comment beyond a statement and other public comments submitted in recent months. But those in support of tighter regulations say they expect the industry to mount a pressure campaign similar to the one two years ago, when for-profit colleges hired prominent Democratic lobbyists, such as former House Majority Leader Dick Gephardt and Tony Podesta, to buttonhole administration officials and congressional Democrats.
"I think it will be a fight again; that's inevitable," said Robyn Smith, a former deputy attorney general in California who works on student loan issues with the National Consumer Law Center. "A lot of it depends on the will of the department to stand firm, and its willingness to enact a strong rule."
The Department of Education declined to comment on the rulemaking process, beyond describing how negotiators will be selected and when public hearings will be scheduled.
State attorneys general, veterans organizations and consumer advocacy groups have submitted dozens of comments to the administration in recent months, calling for Department of Education officials to come up with a much stronger version of the rules they released in 2011. Those regulations were widely viewed as being watered down in the face of industry lobbying, allowing subpar programs far too much leeway to remain in compliance.
A security training program in Miami, for example, would have dodged the stiffest sanctions even though 85 percent of its students were unable to pay minimal amounts on loans and had debts that consumed 70 percent of their discretionary income.
"Right now there is no accountability," said Lauren Asher, president of the Institute for College Access & Success, a student advocacy group that has pushed for stronger government oversight of for-profit colleges. "Programs that routinely leave students with debts they cannot repay still have unlimited access to federal funds."
The Obama administration began examining troubles at for-profit colleges in 2009, convening panels to gauge whether career college programs -- both for-profit and non-profit -- were satisfying a federal law that required such schools to show they prepare students for "gainful employment in a recognized occupation."
Consumer advocates had long pointed out that the for-profit college sector was taking in a disproportionate amount of federal aid dollars: Despite educating only about 10 percent of students, for-profit colleges receive nearly a quarter of federal loan and grant money and contribute to about 47 percent of federal loan defaults.
The Department of Education determined that programs with high numbers of students who were unable to repay loans, or who had excessive debt burdens compared to income, would be subject to sanctions, including disqualification from federal student loan and grant programs.
The final gainful employment rules released by the administration two years ago were significantly weakened from an earlier proposed version, after vigorous lobbying from the industry. The most significant change was that schools had to fail three student debt measurements -- a student loan repayment rate and two measurements of debt compared to income -- in three out of four years to be disqualified. The original version of the rule would have disqualified programs that failed all three measurements in just one year.
The Department of Education released a test batch of data last summer showing that only a tiny fraction of programs -- just 5 percent of those subject to the rules -- would have failed all three measurements. Yet the data showed abysmal student outcomes for hundreds of programs that would have remained eligible because they passed one of the tests.
In more than 500 programs, fewer than 20 percent of students were repaying at least a portion of their student loan debt, according to the data.
At one of those programs, a securities services and management degree from Everest Institute in Miami, only 15 percent of students were repaying at least one dollar of their loans within a year. More than 70 percent of graduates' discretionary income was eaten up by debt from the program, indicating that students were unable to find jobs with decent wages. But the program was still able to pass the third test, the measurement of debt to total annual income: The ratio was 11.92 percent, just under the 12 percent threshold that would have been a third strike.
Kent Jenkins, a spokesman for Corinthian Colleges Inc., which owns Everest, pointed out that the Department of Education's data was several years old, saying the Miami program is "one of 637 that were evaluated; the data you cite is five years old, and the metrics you are applying have been struck down in court." He said the company is eliminating programs that don't meet standards on job placement and completion rates. "We are working hard to make sure our programs offer our students solid educational and economic value," he wrote in an email.
Although Contreras's ruling forced the administration to redo the process, the judge specifically stated that the Department of Education had the right to craft such regulations -- something the industry's lobbyists had contested for years.
"Concerned about inadequate programs and unscrupulous institutions, the Department has gone looking for rats in ratholes -- as the statute empowers it to do," Contreras wrote in his decision last summer.
The issue was technical: Contreras said the administration had not conducted studies to back up its student loan repayment threshold of 35 percent.
Going forward, the Department of Education is looking for representatives of colleges, student groups, consumer advocacy organizations and state attorneys general to serve on a committee to craft the rules. The committees will meet in September and October to hash out specifics and forward decisions on to the department.
Over the last two years, fortunes have significantly shifted for the industry. Increased government scrutiny, including the formation of a 32-state working group of attorneys general and investigations by the Consumer Financial Protection Bureau, has caused stock prices and enrollments to tumble. Shares for the Apollo Group, which owns the University of Phoenix, have tumbled more than 77 percent from a high in 2009.
Enrollments at Apollo schools have fallen 22 percent since 2010, and enrollments at ITT Educational Services have fallen more than 27 percent over the same period, according to securities filings.
Tom Tarantino, a chief policy officer with Iraq and Afghanistan Veterans of America, said he is glad there is more consumer awareness of unscrupulous programs, but he thinks further regulations are needed to encourage systemic change in the business model.
"They're spending a lot of money defending their industry, as opposed to spending money to improve their industry," said Tarantino, whose group has criticized some for-profit college programs for targeting veterans and GI Bill money. "If they had invested as much money in improving their educational programs as they have in lobbying and marketing and recruiting, there would be some really outstanding programs."
Support HuffPost
The Stakes Have Never Been Higher
Related
Before You Go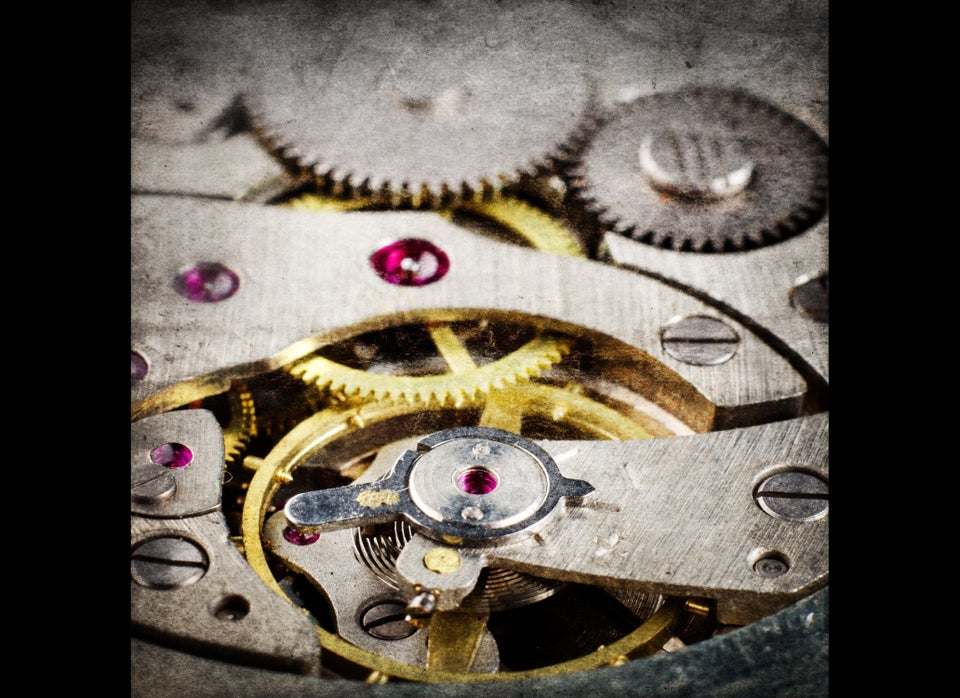 The 15 College Majors With The Most Payoff
Popular in the Community