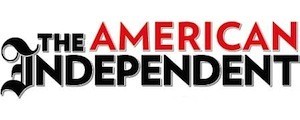 The nation's largest for-profit college is aggressively lobbying against a proposal in California that would disqualify it and other proprietary schools from a key state financial aid program.
It's the latest battle in multi-year struggle over the standards that schools must meet in order to benefit from the generous "Cal Grant" program. On one side are the University of Phoenix and its parent company, the Apollo Group -- a massive education company whose campaign contributions fill California political coffers and whose lobbyists have helped beat back two similar legislative threats in the state in the past 18 months.
On the other side are consumer advocates who say that for-profit colleges offer inferior educations while saddling vulnerable students with debt. They've recently received support from Gov. Jerry Brown. Faced with a fiscal crisis that has already led to massive cuts in the state's higher education system, Brown wants to tighten rules that exclude schools with high student loan default rates from the program. The tougher standards would have the greatest impact on for-profit colleges, which have some of the highest default rates.
The stakes are high. Last year, University of Phoenix students got an estimated $20 million in Cal Grants, the most of any for-profit college in the state and, according to one analysis, more than the top ten community colleges combined. The funding -- which can cover tuition, fees, living expenses, and books -- is a vital part of the school's business model.
The University of Phoenix says it is unfairly targeted by the proposed changes. The school contends that its high default rates result not from the quality of the education it provides but from the fact that it serves a non-traditional -- and financially riskier -- student population of older, working adults.
"There's no question that our students take a bigger hit [from Brown's proposal] than any other college student in the state," says University of Phoenix spokesman Ryan Rauzon. "It's clear that policymakers are trying to attach meaning to a default rate as some sort of indicator on academic quality -- failing, or refusing, to acknowledge that maybe it has more to do with the economy, the financial situations of certain types of students."
"These are adult students," Rauzon points out. "They've got complicated financial lives, not to mention, they're juggling a lot. …They've got kids, they've got car payments, they've got child care payments and mortgages, some of them are working multiple jobs, they're going one night a week for four hours, one class at a time, or they're taking classes online."
But critics say that rather than helping non-traditional students succeed, for-profit colleges often take advantage of them, providing an inadequate education that leaves them burdened with substantial debt.
Debbie Cochrane, a financial aid expert with the Institute for College Access & Success, supports the stricter institutional eligibility standards, which, she argues, will push underperforming schools to better serve both students and taxpayers.
"The combination of relatively weak state oversight and generous state grants is something that has made the state of California an attractive place for for-profit colleges to do business," says Cochrane.
"If a student took out loans to go to college and then is unable to repay them, either the degree they earned wasn't a quality enough degree where they could get a good paying job, or the school perhaps fell down on its responsibility to inform the student about what their repayment options are," Cochrane says.
The purpose of stricter standards is not to "kick schools out," says Cochrane, but to "use the Cal Grant dollars to put an incentive in place for colleges to serve students better."
The storied Cal Grant program had long been spared from budget cuts. But last year, facing a budget deficit, lawmakers were forced to find new ways to reduce state spending.
Anticipating cuts to the program, the California Student Aid Commission -- which is responsible for distributing Cal Grants -- recommended several options for lawmakers to consider. Among them: a proposal to limit participation in the Cal Grant program to schools with a three-year "cohort default rate" of 20% or less.
The cohort default rate is a figure calculated by the federal government that measures the share of each college's federal student loan borrowers who default within a given number of years after their repayment period begins.
Though the Commission was reluctant to recommend any cuts to higher education funding, a requirement that schools receiving state dollars have fewer than one-in-five student borrowers defaulting on their federal loans was a policy it could support.
The idea of tying Cal Grants to student default rates had been floating around the legislature, however the Commission recommendation was the first time anyone had proposed a specific cutoff threshold.
Diana Fuentes-Michel, the Executive Director of the California Student Aid Commission, recalls: "We've been the leaders on the issue of cohort default rate. We're the ones that brought it forward as a possible option. We are the ones that have been arguing to rid the bad actors and to support only the participation of institutions that provide an environment where students can be successful."
The Commission's recommendation was unusual for another reason: it relied not on the "official" two-year cohort default rates, but instead on three-year default rates that the federal government had recently released on a trial basis. According to the Institute for College Access & Success, the three-year rates, which were created under a 2008 federal law, provide a more meaningful measurement of student defaults.
Unfortunately for the University of Phoenix, its trial three-year student default rate fell just above the Commission's proposed threshold -- it was 22.8 percent. (Two months later, the federal government acknowledged it had made an error in calculating the new rates, and the University of Phoenix's revised three-year student default rate was lowered to 21.1 percent -- still above the proposed 20 percent cutoff.)
Reporting at the time listed the University of Phoenix among the institutions that would lose access to Cal Grants under the new restrictions, a result that would have been disastrous for the school. In SEC filings, the company has explained that such cuts could result in "increased student borrowing" and "decreased enrollment." The cuts could also cause the university to run afoul of the so-called "90/10 Rule" -- a federal law requiring that no more than 90 percent of a school's revenue come from federal student aid.
But the Apollo Group -- and the rest of the private college industry -- fought back with an intense lobbying campaign. According to state records, the Apollo Group spent a total of $150,040 on lobbying in California from January 2011 through the end of March 2012. The company lobbied on Cal Grants and related bills throughout that time period.
The Apollo Group also spent heavily on electoral contributions, donating $113,000 to state-level politicians in California throughout 2011. The vast majority -- $91,000 -- went to the California Democratic Party, whose members dominate the both houses of the state legislature. The rest of the contributions went to individual lawmakers from both parties and other causes.
"We support candidates from both parties," Rauzon tells The American Independent. "Our founder, John Sperling, and other senior executives support candidates from both parties. So, I think taken as a whole, we advocate strongly for a very particular kind of American higher education that lets our students go to school differently than the students in the [California State University] system. We will continue to support those candidates, and every candidate who understands the important role that Apollo Group and its institutions, including University of Phoenix, play in higher education."
Rauzon says that by aggressively lobbying, the University of Phoenix is standing up for its students.
"In California, we've got 120 legislators, we've got the Student Aid Commission, we've got the governor, and we're going to try and reach all of them in as many different ways as we can within the law of political activity and argue heavily that you shouldn't cut University of Phoenix students out."
Those efforts paid off. After intense negotiations, California lawmakers set the threshold at 24.6 percent -- damaging some for-profit colleges, but narrowly sparing the University of Phoenix.
Not only that, the agreed-upon legislation eased, rather than strengthened, the eligibility restrictions over time. The 24.6 threshold would remain in place for one year; the following year it would increase to 30 percent.
An expert with the California Legislative Analyst's Office, which "provides nonpartisan fiscal and policy analysis for the California Legislature," says lawmakers' decision last year to ease the restrictions over time was surprising.
"There was some serious behind-the-scenes negotiations that resulted in those two numbers, and they had been talking about the 24.6 range for a while, and then it was a surprise to me when they came out with the second part of that -- it goes up to 30 the following year," says legislative analyst Judy Heiman.
According to Heiman, several factors -- including changing budget calculations -- played a role in the final figures: "I know that part of the discussion about getting to the 24.6 was to get to a particular savings target. So they were just playing with where to put it exactly that would get them to what they had committed to get it to in the conference committee, but no more."
But the Apollo Group's lobbying team hasn't been shy about its role in the negotiations.
This spring, Assemblyman Bob Wieckowski, a first-term lawmaker and bankruptcy attorney, set out to tackle Cal Grant institutional eligibility requirements in a more comprehensive way. His proposal -- which was supported by a broad coalition of student, teacher, consumer, and civil rights groups -- would have replaced the 24.6 threshold with a more complex formula that could have cut the University of Phoenix out of the program.
During the hearing that the state assembly's Higher Education Committee held on Wieckowski's proposal, a half-dozen for-profit colleges and two different industry groups came to testify against it.
The first to speak in opposition to the tougher standards was University of Phoenix lobbyist Scott Govenar.
"We cut the deal last year on 24.6 going to 30 percent," Govenar told the committee, referring to the previous year's negotiations. He noted that the standards were already tougher than the rules imposed by the federal government and told lawmakers that recent initiatives launched by the school to help students manage debt would take time to produce results.
Wieckowski was unable to convince committee members to put his bill up for a vote and he eventually withdrew it.
"The for-profits, they obviously convinced members that this is not a path they want to go down," says Wieckowski in an interview with TAI.
Wieckowski adds, "We're cutting government in all of these areas and we're saying here, 'We can have these non-performing for-profit universities and that's just OK, it's just our money.' It's getting bigger, I mean, the amount of the student loan debt … is over a trillion bucks. It's more than all of our consumer debt. That's crazy."
Now the school is battling the biggest threat yet to its Cal Grant eligibility: Gov. Jerry Brown's revised budget proposal released in May.
Brown is perhaps an unlikely foe for the University of Phoenix. The company donated $25,000 to his 2010 gubernatorial campaign, and in December, he appointed a longtime Apollo Group executive to the California Student Aid Commission.
But confronted with a $16 billion budget shortfall, Brown proposed brutal spending cuts across the board, including restricting Cal Grant institutional eligibility to schools with a three-year cohort default rate below 15 percent. It was a drastic change from his January budget recommendation, which proposed maintaining the current 24.6 percent threshold.
The University of Phoenix's default rate is moving in the opposite direction, according to the Apollo Group's most recent quarterly report. In it, the company disclosed that the draft three-year rate for the 2009 cohort, which will be finalized in September, was 26.7 percent, a substantial increase from the previous year's rate of 21.1 percent.
On Monday, Assembly Democrats released a budget plan that recommends approving a modified version of the governor's proposal on Cal Grant institutional eligibility. The plan includes "placeholder" language -- meaning the exact details haven't been worked out yet -- setting the cohort default rate limit at 15.5 percent. The following day, a state Senate committee approved the 15.5 threshold.
As the clock ticks down to state lawmakers' June 15 budget deadline, the Apollo Group is engaged in an all-out lobbying effort against the proposal.
Reached late Monday evening, Rauzon told TAI, "We'll continue to review these proposals as quickly as we can -- this week, past the deadline, and throughout the implementation of this state spending plan."
He added, "We'll invite every, single legislator to come to campuses and meet with students. And to hold meetings with online students, too. They need to meet and speak with these students, and look them in the eye, so they know exactly who they would be hurting with these eligibility changes. As it stands tonight, I want to believe lawmakers still don't fully realize the extent to which this budget would hurt adult students with different lives than the teenagers at other institutions."
Popular in the Community