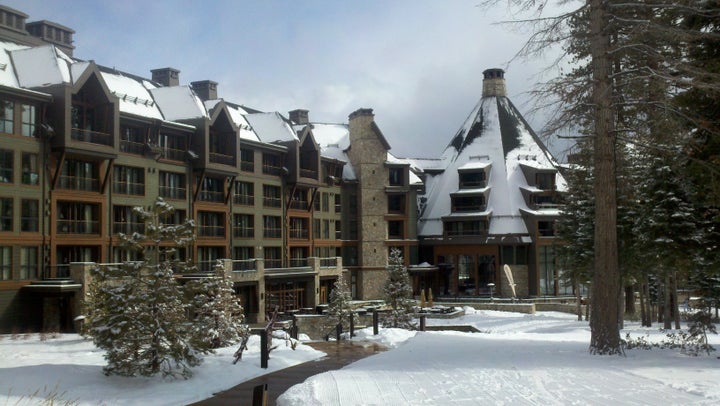 Every month, I speak to groups all across the country about various issues in education. To me, it's an opportunity to take my message about reforming our schools to audiences that might not otherwise hear it. In June, I'll be speaking at an annual convention of for-profit colleges and universities. Some have questioned why I would speak at an event like this, given the poor records of so many of these schools, and I understand these questions. But I think it's important that we engage those with whom we don't always agree, and that we're willing to tell them the hard truths they need to hear.

This is the basic truth I want to tell these schools: it doesn't matter if a school is a for-profit or a non-profit, it needs to be doing a good job educating students. And if it's failing to do that, it should be shut down. The problem this sector has is that too many of its schools are failing students, and no one is being held accountable.

There are a number of colleges and universities in this sector that are doing good work and providing a solid education for students. These schools are providing new opportunities to their students -- opportunities they might not otherwise have access to -- and that's a great thing. Unfortunately, those schools aren't as common as they should be.

Consider a report from the well-respected education think tank The Education Trust, which found particularly high levels of debt for students at for-profit colleges, and embarrassingly low graduation rates. The report's authors concluded that the colleges they studied "do a far better job at turning a profit for stockholders than ensuring that their students graduate. And while too few of their students acquire degrees, too many end up saddled with crippling debt." I plan to tell the for-profit colleges that they need to do a better job of making sure their students are getting a good education, are graduating with meaningful degrees, and are able to do so without being saddled with unreasonable debt.

But the problems aren't just academic. Some of these schools seem to be engaged in downright malicious behavior, cravenly taking advantage of students trying to get a better education and a better job. An investigation by the Government Accountability Office in 2010 looked into recruiting practices at 15 for-profit colleges and found outright cases of fraud at four. Moreover, they found that officials at every single one of the colleges investigated lied or misrepresented the programs offered in order to convince students to enroll. That's wrong, and I plan to tell them so. These schools need to focus on getting the best outcomes for their students -- the people relying on and trusting these schools to provide a high-quality education.
The bottom line is that students need to know what their prospects are before they enroll in these schools. That requires transparency. And students need to know whether a school can actually meet their needs and provide the education and support to help them get the kind of job they're hoping for. Schools need to deliver on that promise, and that demands accountability.

President Obama's administration has put forward rules that would hold these colleges accountable for their performance, and I think that's a good first step. If these rules are to be meaningful, it's vital that they be strictly enforced. But I don't think the rule-making process itself is enough to ensure the kind of broad-based shift in approach and outcomes that needs to happen among for-profit colleges. That, I think, will require the entire for-profit college sector to recommit itself and focus on providing a great education for the students they serve. In fact, it's those schools that are actually doing a good job that should care the most. They are the ones with the most to lose, and who have a responsibility to act. That's what I'll be telling them.

The solution to these problems isn't to ignore them or avoid them -- it's to face them head on. That's why I'll be speaking at this conference, and telling those in attendance that they need to be more accountable, more transparent, and start doing a much better job of educating students. I'll tell them what I think: if the schools they represent aren't producing results and providing a great education, they should be out of business.
Related
Popular in the Community