Although my childhood wasn't perfect, I perfectly remember the significant role my father played in my upbringing. My father was and still is very active in my life as well as my children's lives. Even after my parents went their separate ways when I was 15, my Dad was still there for us. Trips to the park, parent-teacher conferences, birthday parties, family getaways, school performances, homework -- the whole shebang, My Daddy did his "Daddy Thang" and for the most part, he still does!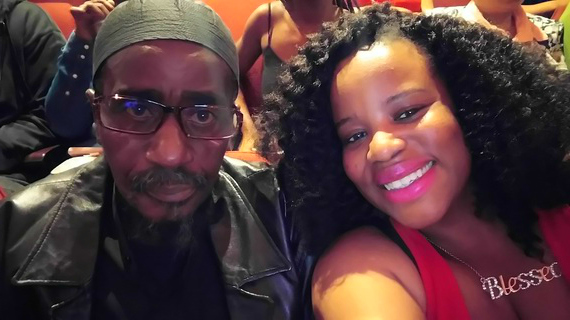 Too often I hear that "all Black men abandon their families." That is such an old, tired myth! Seriously, there are other races of men that choose to not be in their children's lives but to very casually state that it's an all-black thing is quite disturbing! In no shape or form am I discrediting the fact that there are indeed some black men who have left the responsibilities of parenting to the Mom, BUT it's not ALL Black men. As a matter of fact, The National Center for Health Statistics says that 70 percent of African-American fathers who live with their children are more involved in their daily lives compared to 60 percent of White fathers.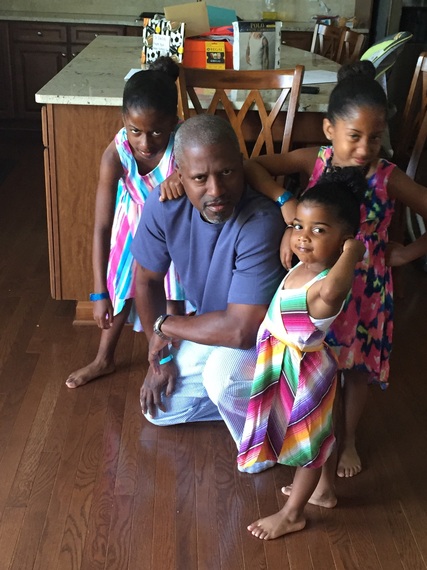 More and more black men, despite the struggles and oppositions that they face on a daily basis in America, are present and active in the precious lives of their children. I am fortunate enough to personally know some awesome dads.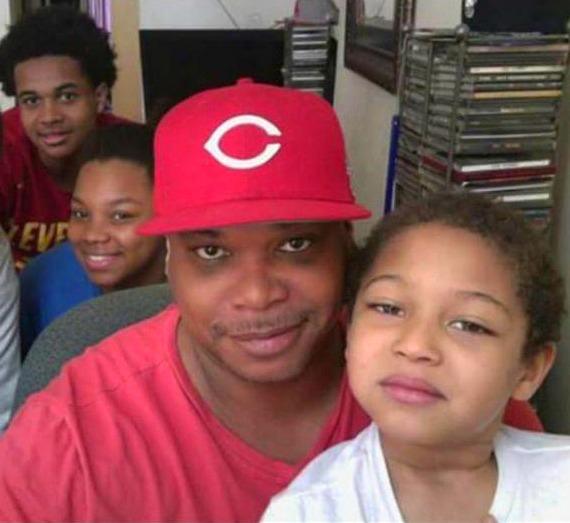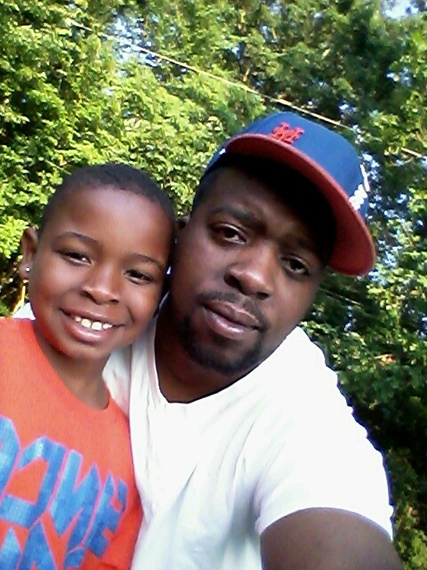 Some of the awesome dads I know remember what it's like to be raised without their own dad, so they are committed to being there for their kids no matter what. Although the relationship with the child's mother may be over, these guys are still there. It seems that nothing can keep them away. That is so AWESOME!
Kids that are being raised without a father in the home, whether it be their biological father or stepfather are more susceptible to have a negative effect on our society. Statistics on the Father Absence Crisis in America found that children in father-absent homes are almost four times more likely to be poor, have emotional and behavioral problems, higher possibilities of being incarcerated, increased risk of child abuse and neglect, subjected to alcohol and drug abuse, the list goes on and on. When the father is absent in a black household, black kids are at higher risk to negatively impact society.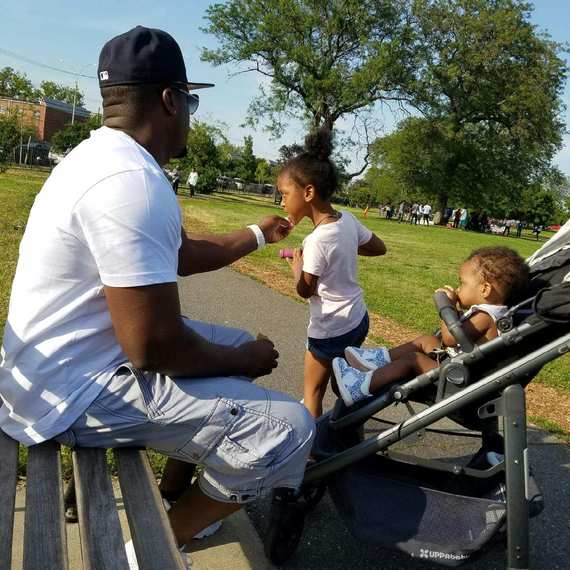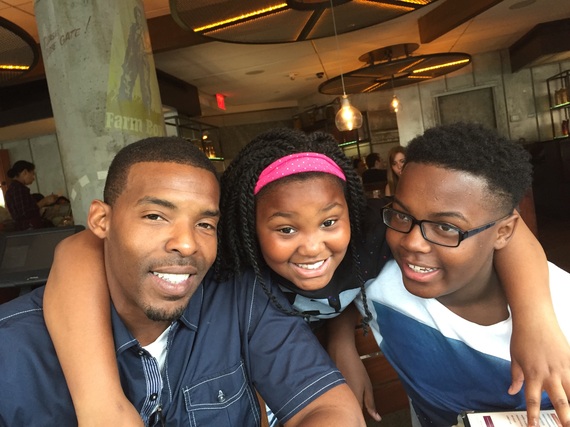 I had every intention on sharing this article for Father's Day, but I see now that it's necessary today, especially with the past few days of our Black fathers being murdered. I believe positivity is necessary especially in times of overwhelming negativity. It is my goal to highlight one of the myths told inside and outside the black community regarding our black men.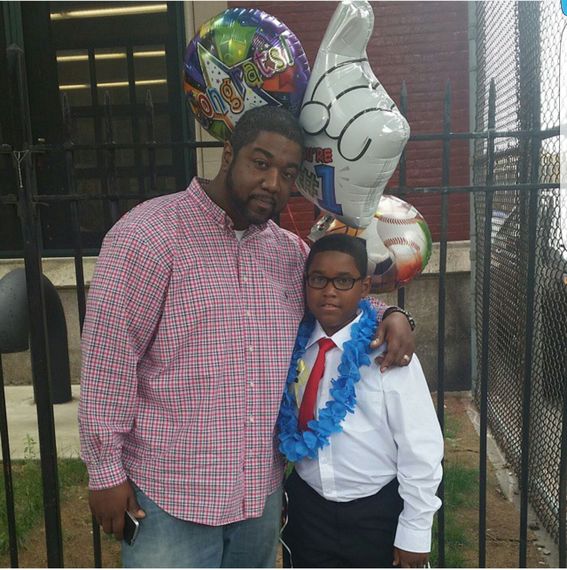 Just like any other race, Black dads are imperfect, yet perfectly chosen to be our dad.
Just like any other race, Black dads love their children.
Just like any other race, Black dads have fears and uncertainties.
Just like any other race, Black dads want to watch their kids grow up.
Just like any other race, Black dads want to protect their children.
Just like any other race, Black dads desire to be appreciated and acknowledged.
Just like any other race, Black dads are doing their best.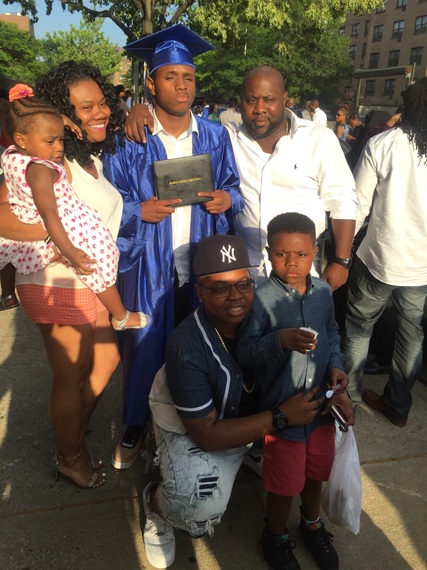 This blog post is dedicated to the Black dads across the country who are diligent in their children's lives. The ones who have stepped in to father a child that is not biologically theirs. The ones that despite the struggles have made the decision to be patient and persevere; understanding that whether you're a mom or dad, parenting is hard! The dads that want to do better than their own dad. The ones that wake up every morning family-focused! They understand that once the decision to bring an innocent life into this world was made. there's no turning back. Thank you.
I salute you. We salute you! We respect you! We love you! We need you! We are here for you. Our prayers are for your protection and strength to continue in the face of adversity! We got your back!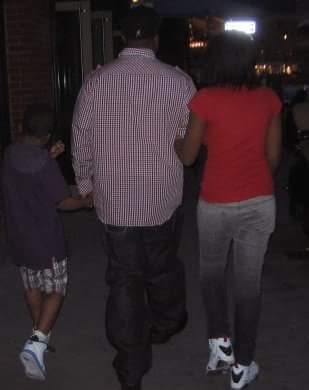 Calling all HuffPost superfans!
Sign up for membership to become a founding member and help shape HuffPost's next chapter