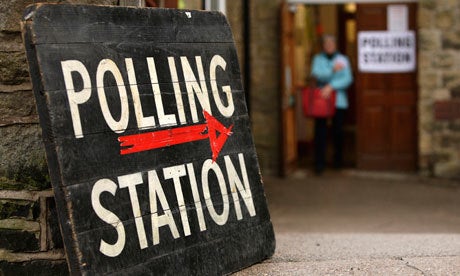 When you are a startup, especially a new one that's not fully established yet, changes in the macro environment can make or break your business. Startups worry about these factors, but oftentimes don't feel like they have any say in what happens. They don't have lobbyists advocating for them in DC or on Wall Street and they don't have the time or resources to take action themselves. They are too busy starting and running a business – which as anyone who has ever tried will tell you – is an all-consuming task.
That's why at Justworks we thought it was important to ask our customers – those newly formed and growing businesses disrupting industries as diverse as audio installation to commercial real estate sales – their hopes and fears for the upcoming election. Our customers confirmed our suspicion: only 40 percent of them feel that their voice is being heard. I want to share with you what they told us about the upcoming election.
Almost three-quarters of them are concerned that the election could negatively impact their business. The concerns that top the list are those that are most likely to affect their business: immigration reform, a potential federal tax increase, paid family and medical leave and a federal minimum wage.
Besides these "big picture" concerns, our customers worry about any potential regulatory changes that could affect them. Again, they are really, really busy. They worry about things like how fast they are growing, if their customers love them and how to get new ones. But they know that regulatory changes make compliance and tasks like health insurance enrollment something they have to pay attention to in addition to the everyday challenges of running and building a business. We think that as well as wanting to take care of their teams is why they place outsourcing or automating compliance and health insurance enrollment at the top of their wish list of solutions they would like to support their business over the coming years.
While at Justworks we may not have the answers to big, complicated issues like immigration reform or tax increases, we feel like the best service we can provide our customers is to listen to their concerns and build tools to make adhering to regulation changes easier. That's how we develop our services – by finding out the biggest pain points for starting and growing a business and developing solutions to meet them. So no matter who gets elected on November 8, we're here to make sure small businesses feel like they have an ally in their corner.
Calling all HuffPost superfans!
Sign up for membership to become a founding member and help shape HuffPost's next chapter
This post was published on the now-closed HuffPost Contributor platform. Contributors control their own work and posted freely to our site. If you need to flag this entry as abusive,
send us an email
.