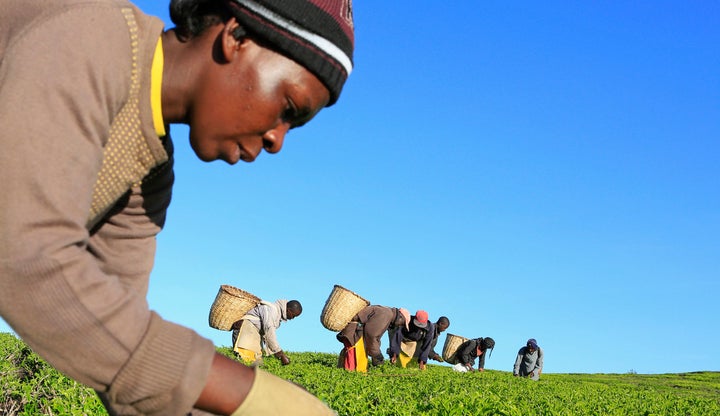 Consider this: gender inequality is costing sub-Saharan Africa $95 billion annually in lost revenue. In a corporate setting, that extent of losses would call for a serious reset of the business's operational approach.
Despite stupendous advancements in science and technology, it has taken mankind two millennia to fully realize the critical role of women in the global social and economic transformation.
For any country to realize its full economic and democratic potential, the quest for women's participation in leadership and decision making must be embraced, understood, appreciated and prioritized.
The Convention on the Elimination of All Forms of Discrimination Against Women is a key international legal instrument that provides a framework for advancement of the right of women. Yet decades after its ratification, women in Africa continue to face significant barriers that restrict their economic and political participation, as well as cultural norms that compromise their sexual and reproductive health.
As we observe this year's International Women's Day, it is time to interrogate opportunities for the women of Africa in enhancing the growth trajectory already being seen. The Day must not pass as just another day in the calendar of carnivals; we must use it to cross-examine the impact of our actions on increasing women's access to economic opportunity, giving women an equal voice in households and societies and closing gender gaps in education.
On the economic front, the deck has always been stacked against women. This is especially unfortunate because women are more active as economic agents in Africa than anywhere else in the world. The continent's economy is anchored on agriculture where 70 percent of the population finds its upkeep. In this sector, two-thirds of the labour force comprises women.
Unfortunately however, women farmers have less access to essential inputs—land, credit, fertilizers, new technologies and extension services. As a result, their yields tend to be less than optimum.
In addition, while African women are highly entrepreneurial and own about a third of all businesses across Africa, they are more likely to be running microenterprises in the informal sector, engaging in low-value-added activities that reap marginal returns.
Their prospects of generating larger earnings are limited by lack of basic skills, a lack of access to financial services and the challenges of balancing business and domestic obligations. The result is that women remain only at the margins of formal economies.
Where women lack a reasonable income, society misses out on the multiplier effect that has been so well documented regarding women's income. Women reinvest a much higher part of their earnings in their families and communities than men, spreading wealth and creating a positive impact on future development.
In a study done in Kenya for instance, the World Bank notes that the health outcome of a child is better when the mother has an income, with the child growing about 17 percent taller due to more investment in health and nutrition.
The other major reason the continent continues to miss out on the potential of half its population is the gender gap in education. While in some areas gender gaps have narrowed noticeably, as in primary schools, where nearly as many girls as boys are now enrolled. But completion rates remain low, and many girls still are unable to go on to secondary or tertiary education.
Because they are less prepared for the formal sector, the result is a vicious cycle of poverty, ill-health and dependency.
That dependency manifests itself not only in the household where the woman has little or no say but also in little voice in the social and political space. The different experiences of men and women, are best articulated where both are represented in decision making spaces.
Having women in leadership, ought to translate to laws, policies, programmes and practices that takes into account their daily experiences. Having women and men around the decision making table further ensures that their different interests which often speak to their peculiar needs are accounted for.
Economic opportunities, access to education and participation in socio-political processes hold the key to opening up a cornucopia of opportunities not just for women but for the entire society.
The United Nations Secretary General, Mr Antonio Guterres has said that gender equality will be a focus area of his work as the UN chief. "I have long been aware of the hurdles women face in society, in the family and in the workplace just because of their gender. I have witnessed the violence they are subject to during conflict, or while fleeing it, just because they are women."
We must change this narrative with resolve and commitment.
To recover the $95 billion lost annually in Sub-Saharan Africa, we have to ensure women's full empowerment and every girl has an opportunity to achieve her full human potential.
As long as these continue to be neglected, our chances of attaining the Sustainable Development Goals will be greatly diminished.
We must therefore empower women so they can play a full role in sustainable development.
REAL LIFE. REAL NEWS. REAL VOICES.
Help us tell more of the stories that matter from voices that too often remain unheard.