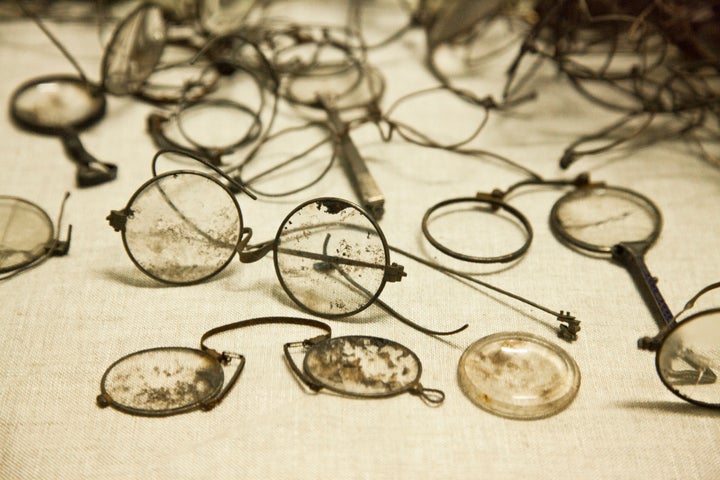 With anti-Semitism on the rise and hate speech becoming commonplace, imagine observing the world through the eyes of a Holocaust survivor.  As we come to Holocaust Remembrance Day, it is more important than ever that we both honor those still with us and heed the lessons of the past, particularly at a moment in time where we are dangerously close to repeating them.
We can only presume to understand and posit on just how actions that start as minor encroachments of rights and bigotry hold the capacity to morph into intolerance and enmity.  Holocaust survivors are witness to how discrimination, resentment, and hostility can easily turn into behaviors and deeds.
What must survivors ­– once banished from their homes and confronted with hopeless choices – think of the current state of the world, as television screens and papers are sated with anti-Semitic images as well as stories of millions being chased from their homes and thousands devastated by chemicals fashioned into killing machines, as the world, for the most part, stands idly by
For most people, the Holocaust lives in history books, museums and movies.  For survivors and their families, however, its shadow is long, and there are some 500,000 survivors alive today.  Those who lived through the unimaginable horrors of concentration camps, ghettos and years in hiding now hear about a resurgence of hate, ignorance and intolerance.  As some on the fringes of society minimize or deny the Holocaust or the atrocities even the Nazis readily admitted, watching a new wave of hate can only be an unimaginable re-victimization for Holocaust survivors. In the 1930s when Hitler rose to power, he lacked the immediacy of modern-day communication. The internet adds speed to this phenomenon while amplifying the message. As the world becomes a smaller place, we are all becoming witnesses to a rise in hate speech against every minority.  There is almost no way to avoid it.
Recently, in a move of either pure ignorance or insensitivity, a high school teacher in Oswego County, New York assigned a project to students asking them to argue for or against Hitler's Final Solution ― the Nazi plan to exterminate the Jewish people. The assignment was brought to light and permanently pulled when two students voiced their concerns. How is a young mind's educational experience enhanced by arguing for the extermination of millions of men, women, and children?
Regrettably, we've come too easily to overlook similar affronts in various countries hostile to Jews, but this happened in the United States and is happening elsewhere around the world, in countries that share our democratic values. The former mayor of London, Ken Livingstone, claimed the Nazi policy "had the effect of supporting" Zionism. Likewise, Marine Le Pen, the leader of France's  far-right National Front and presidential contender, denied France's complicity in the Holocaust – contradicting nearly two decades of French policy recognizing responsibility for the roundup of nearly 13,000 Jews over two days in Paris in 1942 by the French police.
We are living in a critical moment in time. We are seeing the loss of an entire generation of Holocaust survivors.  Many current events serve as triggers of the past for survivors, and we must do what we can to support them by continuing to help them tell their stories and by assisting them with care, social services and support in their time of urgent need.
Simultaneously, those same events should remind us – should such prompts be necessary – of our duty not to be silent in the face of bigotry and hatred which caused such unspeakable horrors in the past and which fester to this day.  Because, while today may be memorialized as Holocaust Remembrance Day, to survivors, every day is Holocaust Remembrance Day.
Calling all HuffPost superfans!
Sign up for membership to become a founding member and help shape HuffPost's next chapter