 The national survey of 23,000 high school students represents the largest of its kind and sheds some light on the ethical considerations of America's youth.
According to the survey, in 2010, 59 percent of students admitted they had cheated on an exam in the past year — a statistic that dropped to 51 percent in 2012. Those who claimed to have copied another's homework also dropped from 34 percent to 32 percent over the past two years.
When it comes to lying to authority figures, 55 percent admitted lying to a teacher about something significant in the past year, down from 61 percent in 2010. Those who lied to their parents also dropped from 80 percent to 76 percent. Nearly 40 percent of students said they sometimes lie to save money, a slight decrease from 2010.
The survey also found evidence of a decline in shoplifting; in 2010, 27 percent of respondents reported they had stolen something from a store in the past year — a rate that dropped to 20 percent two years later. The rate was higher among boys; nearly one-quarter of males admitted to shoplifting, compared to 17 percent of girls. The percentage of students stealing from a friend also declined from 17 percent to 14 percent, though boys were almost twice as likely to steal from a friend as girls — 19 percent versus 10 percent. Boys were also 6 percent more likely to steal from a parent or relative at 21 percent.
Overall, 85 percent of respondents indicated most adults in their life consistently set a good example when it comes to ethics and character.
"It's a small ray of sunshine shining through lots of dark clouds," Michael Josephson, founder and president of the Josephson Institute of Ethics, said in a statement. "Changes in children's behavior of this magnitude suggest a major shift in parenting and school involvement in issues of honesty and character. … Though there is still far too much cheating, lying and stealing, I think we have turned the corner."
The survey's results come near the end of a year that has seen its fair share of high school cheating scandals. In January, about 10 sophomores at Corona del Mar High School in Newport Beach, Calif., were caught cheating on a history exam by purchasing answers to the test from Amazon.com. The students came across the test banks — which provide chapter-by-chapter answers for the exam — while doing online research for the test. A total of 180 students took the exam, and some even attempted to sell the answers to their peers.
Related
Before You Go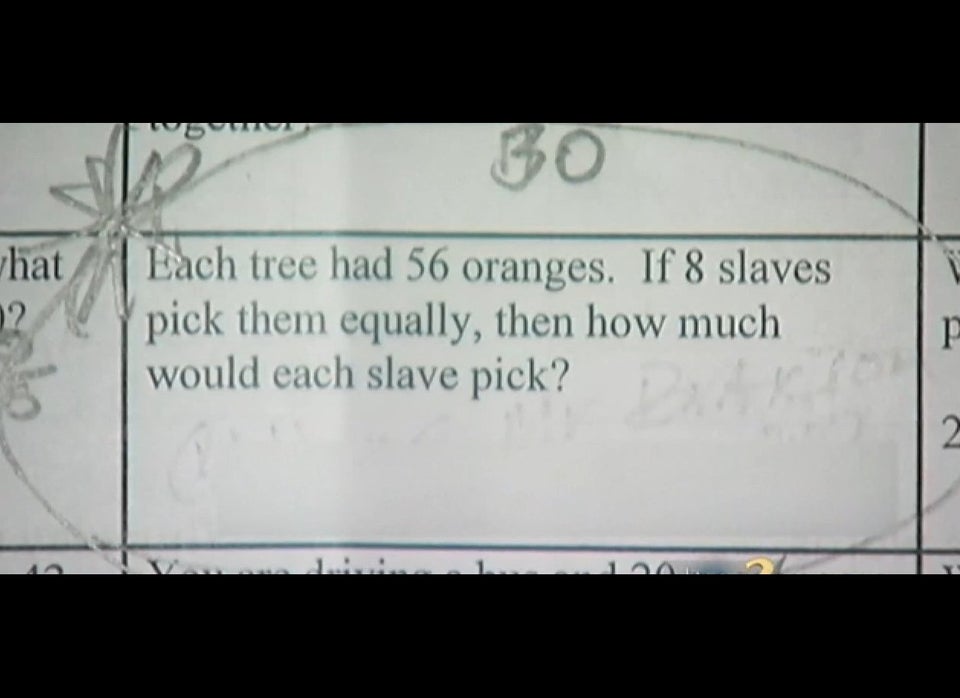 Controversial school-related documents from around the country
Popular in the Community