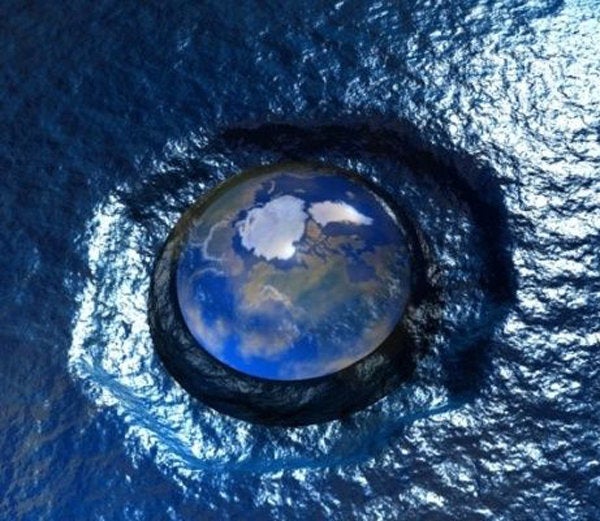 We've been celebrating Earth Day for 40 years now, but the truth is that today may be the first one where we are truly able to say that we have started down the road to a real clean energy economy -- and a better world for our kids.
Since the beginning of the environmental movement, we've been trying to transform the way we use energy and reduce our dependence on foreign oil and fossil fuels to tap into our vast, untapped, renewable energy sources and to use energy more efficiently. The fact is we've been trying for 40 years, and we've made some progress. But we're now poised to make significantly greater strides than ever before because of the unprecedented investment contained in the Recovery Act and the leadership of the President and the Secretary of Energy.
In December, I wrote a progress report for the President, laying out in detail how the actions he had taken had reshaped both our energy future and our economic future. I wrote that the investments in the Recovery Act "are jumpstarting a major transformation of our energy system including unprecedented growth in the generation of renewable sources of energy, enhanced manufacturing capacity for clean energy technology, advanced vehicle and fuel technologies, and a bigger, better, smarter electric grid." Over at WhiteHouse.gov you can read the entire memo, including an interactive timeline of how this clean energy economy will unfold, or read a new report out from the Council of Economic Advisers, released just this morning.
In January of 2009, there were two advanced battery factories in America. By 2015, there will be 30. The smart grid, $3.4 billion in government investment, led to $4.7 billion in private investment to help get us to a stronger, more efficient, more reliable energy grid; $2.3 billion, which is likely to leverage $5.4 billion in private capital to put us back on track to double our capacity to manufacture the components of a new, green economy in America from wind turbines to solar panels to create energy that's renewable. Renewable resources to batteries and smart grid systems to store that -- and transmit that energy, to technologies like advanced lighting that help conserve energy.
But the clean energy economy is not some abstract or macroeconomic concept -- it affects towns and neighborhoods across America. Yesterday at the White House, Secretary of Energy Steven Chu and I kicked off the Administration's celebration of Earth Day by announcing $452 million in Recovery Act "Retrofit Ramp-Up" awards. These grants went to 25 remarkable communities nationwide, which can serve as innovative models that can be expanded throughout the country. Ultimately, these grants will help make energy efficiency affordable for hundreds of thousands of homeowners and businesses, and are expected to create tens of thousands of jobs in the process. Retrofitting existing homes has the potential to cut more than $21 billion a year annually in our energy cost, and we have been working steadily to make it as easy as possible for homeowners to take advantage of these programs.
And this is just a tiny sliver of what we've done. As the President's point man on the Recovery Act, which included America's biggest investment ever in clean energy, I've visited countless communities that have seen jobs come back through these kinds of initiatives.
Of course Earth Day is about more than just government action to protect our air, water and environment. Since the first Earth Day 40 years ago countless Americans have taken action to make their local communities cleaner and healthier and to have a positive impact on our planet.
This year, President Obama is calling on all of us to pitch in and participate in the Earth Day of Service. On Serve.gov/EarthDay, it's not too late to find thousands of Earth Day Service events in communities across the country.
Whether you pick up trash at a local park, plant trees, or clean up the river or stream in your hometown, there are plenty of ways to get involved. I hope you'll join President Obama and me in celebrating the 40th anniversary of Earth Day. Making the world itself better -- the air we breathe, the water we drink, the mountains our children will climb, the lakes they'll swim in -- that's why Earth Day was started 40 years ago, and it's as important today as it was then.
Calling all HuffPost superfans!
Sign up for membership to become a founding member and help shape HuffPost's next chapter