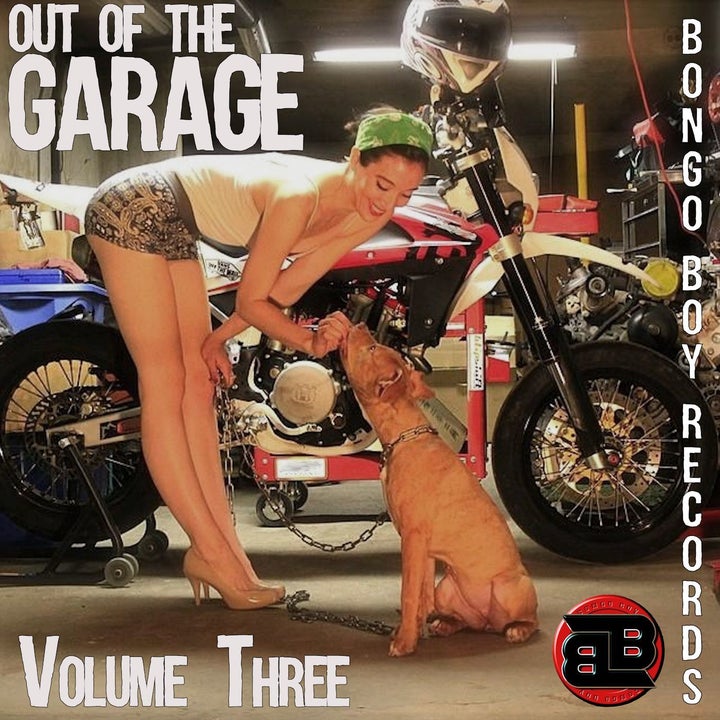 The hair was long, the pants were tight and the heels were Cuban. At the first crack of the snare you knew the music was about attitude and defiance. The defiance was personal, not the let's break the law and get locked up type. It was about the personal freedom to be yourself. To like who and what you wanted to like, clothes, music, friends, the list goes on. To present yourself to the world as you wanted to no matter how dire some people told you the consequences of being yourself would be. Through the music you found friends who understood that attitude and defiance and felt it too.
Those four "lovable" moptops from Liverpool showed us what a group was. A benign gang of guys (and now girls too) making music that was exciting and joyful. Even when the song was sad the music had backbone. You knew he'd be on his feet again soon no matter how badly she hurt him. Before Eppy cleaned them up these guys showed their attitude and defiance in every way. Even in a suit you knew Lennon had it and there was something about quiet somber George. When they reached back to their Hamburg days and let loose you knew they all had it. The Rolling Stones looked like they knew something we didn't. Never have guitars been played with the attitude and defiance of Brian Jones and Keith Richards. Just listen to "It's All Over Now". Mr. London School of Economics Mick Jagger could leer and sneer like no other with his baggy sweater and rubber legs. Charlie and Bill came at you like deadpan sharks. And these guys didn't dress alike. We saw all we needed to on the Ed Sullivan Show. Yeah, we could do this too and American Garage Music stepped up. Those British boys had taken American music and handed it back to us with some very cool reworking and we were ready to go.
American Garage brought us the "one-hit wonders", many of them just plain great, created when a group was hitting on all cylinders and had that one special song. A few groups like Paul Revere and the Raiders and The Young Rascals had a string of hits. American Garage was a bit rawer than British Invasion. Some of Elvis' swagger left over from the 1950's seemed to find its way to the American version of four or five guys with guitars, a bass, a drum kit and maybe a Vox or Farfisa. The music wasn't that difficult unless you wanted to take it further than three chords. There was nothing like being in a band. Lou Reed mentions it in the Velvet Underground's "Sweet Jane." Even the bass player was cool. John Cale and Paul McCartney made that a reality. Nancy Sinatra stepped out of her daddy's four car garage in those boots and showed us girls could snarl with the best of the boys. We learned to play instruments, we talked music, we looked sharp and we found our friends. Some of us found a way of life.
Perhaps we need that attitude and defiance now more than ever. In every subsequent generation there are those who get it and carry it on. Those who understand that, as The Standells said, "Sometimes Good Guys Don't Wear White". Those of us who did make it our way of life are more than happy to share our attitude and defiance with you. We just keep making music and the music is still inspiring us and our friends. Recently I sent two compilation CDs, one garage music and one surf music, released by a really cool indie label, Bongo Boy Records run by Gar Francis and Monique Grimme, to a DJ friend of mine, Jim McCabe, in my hometown of Hudson, NY. Jim had decided to do his last show but I thought he'd really like the CDs. After listening to the Bongo Boy Records compilations Jim was inspired to keep his radio show, The Tiki Bar on WGXC, on the air. Tune in sometime and take a listen. Check out Bill Kelly's Teenage Wasteland on WFMU and Mike Murray's, The Whole Lotta Shakin Show for some of the best of garage music to be found. As Mark Lindsay told us in the Raiders' version of "Louie, Louie", "stomp, shout and work it on out". We'll all feel better for it.
The Whole Lotta Shakin' Show
Popular in the Community