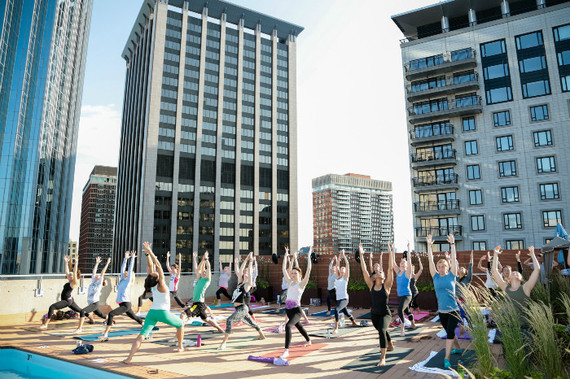 I had one of those "Ah-ha moments" in yoga recently. It happened while I was slathered in sunscreen on the renovated rooftop at the Colonnade Hotel in Boston's Back Bay, with yoga instructor and newly minted author Rebecca Pacheco (who's leading a series there).
Pacheco started class with a brief meditation before leading the poolside class through poses and punctuating them with witticisms and humorous metaphors ("Everyone thinks they sound like Beyonce in the shower.") A message came through: not everything I need to know about myself or life has to come a great (or painful) cost or through an uber-rigorous yoga regime. Lightness works, too.
"Today, we favor yoga's postures on a mat because they make us feel healthy, strong, and limber," says Pacheco. "Yet we sense yoga's deeper meaning and often crave its benefits beyond the studio." Her practice, I realized, as I squinted into the early morning sun, actually feels obtainable.
Here are three tips from Pacheco for getting to that place where things come more gently--even when you're not on your mat.

1. Breathe. The cheapest, easiest, and most portable yoga tool we have is our breath. Simply by paying attention to one breath at a time, you reduce stress, concentrate better, and become more present. One easy breathing technique to try on your own is called equal breathing, which involves evenly matching the length of your inhale to that of your exhale.

Related: Why we're all breathing wrong, and how I learned to do it right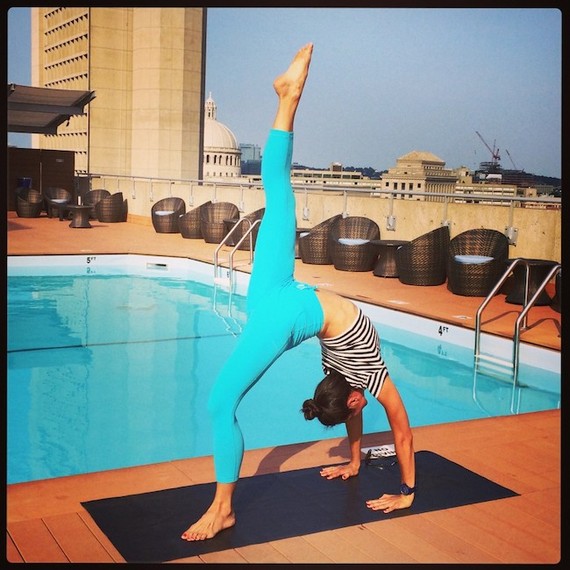 2. Meditate. It costs nothing, and it improves everything. Meditation is not a performance-based activity, and you can't do it wrong. To do it you need to take 3 steps: find a comfortable seat, be still (as best you can), and set a timer. Your mind will look for ways to wander, especially in the beginning; don't give it one more reason. Observe your breath. You will feel the results, not just in those 10 or 15 minutes, but also throughout your whole day, she says.
3. Unplug. Today, we're so over-stimulated: chatting, scrolling, and surfing, often habitually and without purpose (hear, hear). Spend a little time each day unplugging from technology, and listen inward. When you do this, you get to know yourself better. You understand your instincts, inner workings, and dreams. Connecting to this deepest core of who you are is the purpose of yoga and the beauty of "doing your om thing."
(Photos: Colonnade Hotel and Rebecca Pacheco)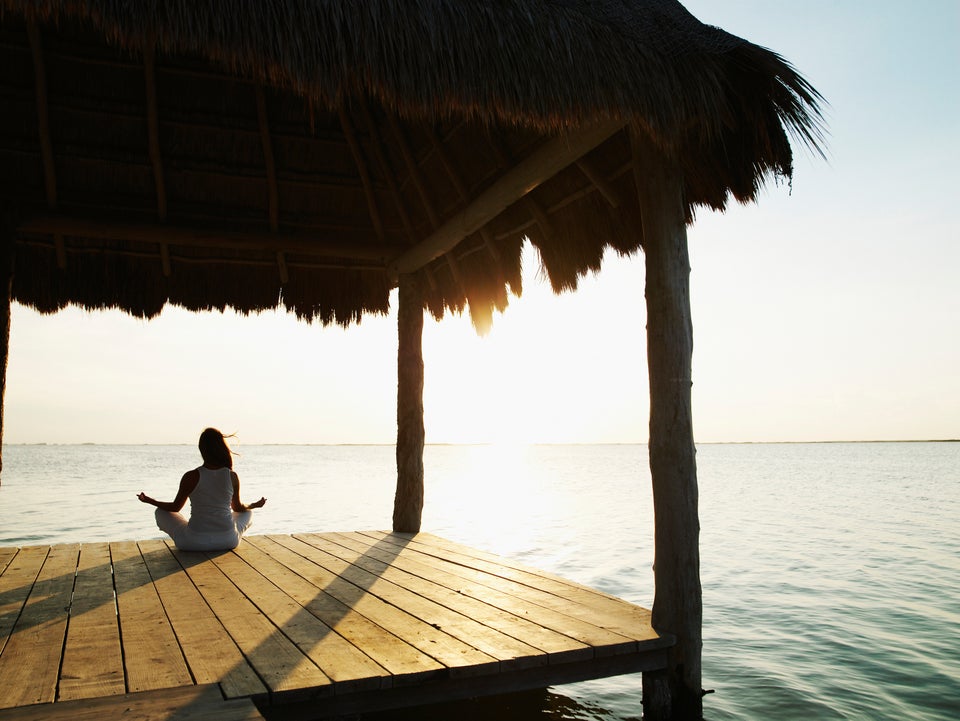 4 Relaxation Mistakes You're Probably Making