Coming on the heels of a still-bitterly divisive election, Veterans Day this year runs the risk of being overshadowed.
A trio of staunch celebrity advocates for veterans want you to set aside the rancor and negativity, if only for this weekend, to recognize those who selflessly served our country. Retired actor Ken Wahl (of Wiseguy fame), is speaking out, along with his wife, Shane Barbi, and her twin sister Sia (known together as the Barbi Twins, former Playboy celebrity models turned animal activists) for Americans to come together and reach out to vets as an expression of thanks.
Having themselves sat on different sides of the political discourse during the election cycle, they ask for each American to set aside politics and make a personal commitment -- beyond official ceremonies, social media posts, or symbolism -- to personally connect with a vet as an expression of thanks.
This is something they all take very seriously. They point out that military veterans return as heroes, yet all too often are quickly forgotten. "Denying the rights of veterans is to deny the acknowledgement of veterans fighting for our rights," says Sia.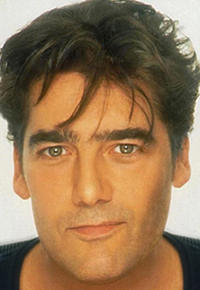 "With the increased complexity of the world and threats coming from so many directions, I'm continually amazed by the men and women who choose to join the military of their own volition, regardless of political leanings," says Wahl, who's made his advocacy for vets and active military -- especially when it comes to connecting veterans with companion animals -- a full time commitment. He's one of the rare celebrities who takes time to not only follow back, but personally engage with, his huge social media following of soldiers and veterans. "My utmost respect and admiration goes out to all of them," he says.
Emphasizing personal interaction, they say that even if it starts with something as small as taking one veteran out to lunch, it can make a difference in a hero's life, especially those who feel their sacrifices have been forgotten. Most importantly, they say, engage. Offer the gift of listening -- ask to hear their story.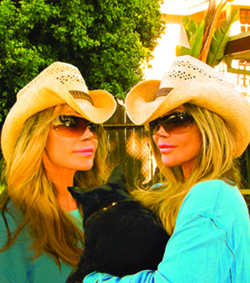 "It will go a long way if we each step forward to show meaningful gratitude by connecting in a personal way, offering one act of kindness to a veteran who sacrificed for us, especially those going through the despair of PTSD," says Shane. "Whether you support the military or not, we owe them for what they did for us, to make them feel connected and part of things. Humanity starts small."
Another meaningful act, the three say, is to help a vet trying to get reunited with their military service animal via social media. Shane explains that an amendment to the National Defense Authorization Act / NDAA was intended to allow safe return to the U.S. of canine military service animals, they aren't assured a reunion with the handlers with whom they'd formed a strong mutual bond. Because of this, she says, some of these dogs, even if they return, have ended up on pound kill lists while their handlers are still desperately trying to find them. A dedicated social media search could make all the difference in these cases.
So Americans, you have your mission for this Veterans Day weekend. Ken Wahl and the Barbi Twins are counting on you.
"Make veterans our own, and and make them a priority."
[Photos courtesy Ken Wahl and The Barbi Twins. Used with permission]
Calling all HuffPost superfans!
Sign up for membership to become a founding member and help shape HuffPost's next chapter