Mother's Day is this Sunday and we will collectively celebrate the women who either gave us life or raised us. We will make phone calls, or take them out to lunch, send them flowers, buy them meaningful cards, and express gratitude for all the sacrifices they made for us.
Except some of us won't be doing any of those things on Sunday for a variety of reasons. There is a small club of us for whom Mother's Day is difficult. This post is for us.
Mother's Day is difficult for those of us who have lost our mothers, either through death, estrangement, or other reasons. It's difficult for those who deal with infertility and Mother's Day is just a reminder of what we don't have. It's difficult for those who have lost children and it's a day that reminds us we used to have.
I remember the first Mother's Day after my mom died. I was 8 months pregnant and completely dreading that Sunday. We all met up at the cemetery to see my mom's headstone for the first time. She died six months previously and the ground was too hard to install it earlier. I think we went out to lunch afterwards. I can't remember. Grief has a way of erasing memories. Self-preservation at it's finest. The next month I gave birth to a beautiful baby boy and my mom wasn't there to hold my hand this time.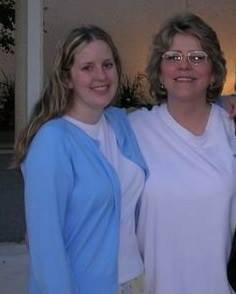 The advertising industry doesn't realize how hard this holiday is for some of us. They don't realize how triggering it is to see the umpteenth commercial about the perfect card/flowers/fruit bouquet you should send your mother. They don't realize how triggering it is for women who are experiencing infertility, or are childless due to life circumstances, to see commercial after commercial reminding them that they're not a mother when they desperately want to be. And unfortunately some bloggers are devoid of empathy and compassion and like to shame those of us who have deep-seated hurt around this day.
That is why we need to be patient with our tender little hearts. We need to do some self-care and allow ourselves to feel what we feel, without guilt or shame. (For self-care I like to take baths and read, exercise, watch silly movies with my kids, and make snarky jokes). If Mother's Day is difficult for you for any reason your feelings are valid. Don't allow anyone to make you feel bad for feeling bad. Give yourself the same empathy and compassion you would give your best friend. Celebrate, or don't, however you choose this day. For this one day, it is all about you and your tender heart. Protect it.
I acknowledge that I am incredibly lucky. I have four children whom I love and who love me. They keep talking about the things they are making at school for me or the present they all want to buy me to celebrate me on Sunday. They are so sweet. What I want to do on Mother's Day is gather them around me and embrace each one of them and tell them just how lucky I am to be their mother. They are such good kids with such big hearts. I also have a wonderful mother-in-law, who has always treated me like one of her own kids and is just about the best grandma in the whole world. I have no problem honoring her on Sunday and thanking her for all the sacrifices she has made for her family. All the things she has given to us to help us make our lives better. All the times she has cheered us on and picked us up when we've fallen. Even when we're ungrateful or don't acknowledge just how special she is. Sometimes angels masquerade as people, and she is one of them.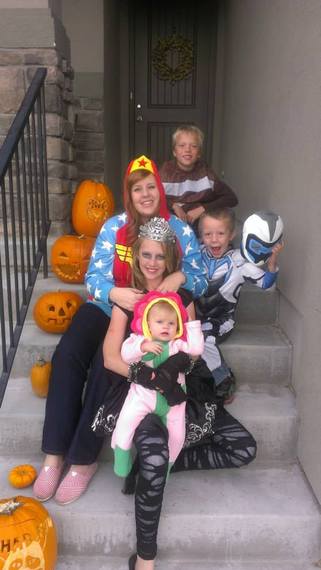 However, Mother's Day will always be bittersweet to me. No matter how thankful I am to be a mother and to have had a wonderful mother and mother-in-law, there is a part of my heart that will always be missing. It's in the shape of my Mama Sue. On this day I will wear the necklace I gave her on the very last Mother's Day we celebrated with her when none of us knew she was sick. I will lay flowers on her headstone and I will thank my God above that one of the bravest, funniest, most loving people I've ever known gave birth to me. But I will also mourn because I wish she were here for me to tell her why I'm so grateful I was lucky enough to be her daughter. Alas... alas...
Happy Mother's Day, to all of us, the motherless, the neglected, the infertile, the childless, the discarded, the abandoned, the weary, the sad. This day is for you too.