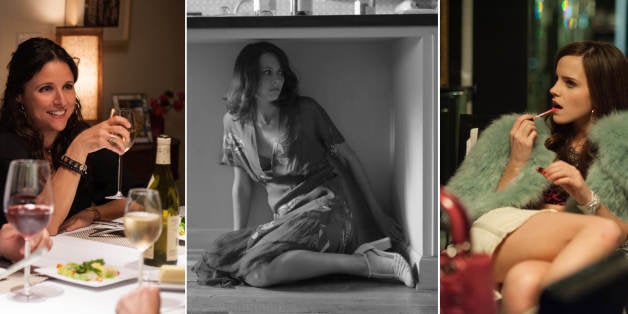 Oscar ballots have been sent, and with voting now underway, studios' awards campaigns are entering the home stretch before the Academy Awards nominations are announced. That means this year's underdogs have just a short period of time left to bolster the chance of hearing their names called come Jan. 16. But, hello, Academy members, are you listening? We've got a few names you shouldn't forget. Some of their odds are better than others, but all of them should be on voters' radars in the coming weeks.
Emma Watson, "The Bling Ring" To hear Emma Watson shed her English accent -- something she struggled with in "The Perks of Being a Wallflower" -- in favor of a pseudo-intellectual Valley Girl diction is just as enlightening as her Secret-abiding Alexis Neiers replica. Sofia Coppola draws out of Watson an expert blend of teenage naïveté and phony New Age sophistication, all of which is cemented in these golden lines: "I'm a firm believer in karma. And I think this situation is a huge learning lesson for me, to grow and expand as a spiritual human being. I want to lead a country one day, for all I know."
I'd call David O. Russell's Abscam caper the year's most overrated movie. Many would disagree, given its 94-percent positive rating on Rotten Tomatoes, but I found "American Hustle" showy, hard to follow and, at times, rather dull. It's not without fun performances, particularly from Jennifer Lawrence and Amy Adams (if you don't tend to their fleeting accents), but Russell's period piece felt poorly paced and arbitrary in its characterization. Given its Golden Globe and Screen Actors Guild leverage, it's a lock in many categories -- but when it comes to Best Picture, it would be a shame to see it challenge far superior movies like "Gravity," "12 Years a Slave" and "Her" for the trophy.
Margo Martindale, "August: Osage County" (right) Best Actor and Best Supporting Actress are this year's most crowded categories, but let's keep throwing names in the mix anyway. Enter Margo Martindale, who's a force in anything she does. There's something about Martindale that can inject an immediate hilarity into any scene, and as Mattie Fae Aiken in "August: Osage County," she's a firecracker who puts her entire body into griping about the sweltering heat and sparring with her disenfranchised husband (Chris Cooper). Martindale's performance isn't as emotive as that of likelier nominee Julia Roberts, but without it, "Osage County" wouldn't be the same.
Joss Whedon's "Much Ado About Nothing" score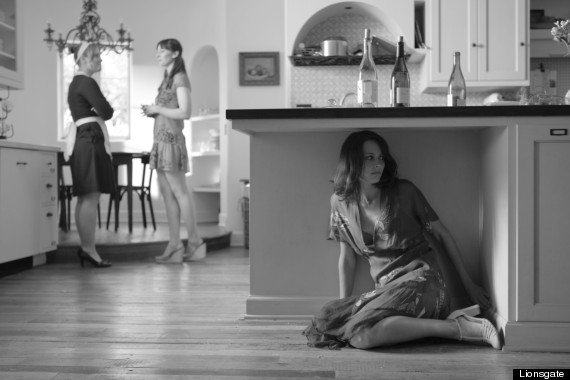 Joss Whedon's score for his modern adaptation of Shakespeare's "Much Ado About Nothing" sounds a lot like, well, modern Shakespeare. There's an elegance to it that doesn't belie the movie's contemporary leanings. It's just convivial enough to enhance the director's sleek approach to the comedy, using the ting of the piano to emphasize characters' misunderstandings, and a delicate orchestration to compliment the brilliant party scene. Plus, anyone who can put Shakespeare's words to music (in the original songs "Sigh No More" and "Heavily") deserves to be a shoo-in. And while we're at it, a Best Director nod for Whedon wouldn't be the worst either.
Nicole Holofcener's "Enough Said" screenplay Great romantic comedies have become more and more of a dying breed, but Nicole Holofcener's sleeper hit "Enough Said" pushed a few breaths of life back into the genre as this year's standout. Julia Louis-Dreyfus and James Gandolfini shine as divorcees who spark an unlikely romance, only to learn that one of her massage therapy clients is his ex-wife. Holofcener's naturalistic writing style is the perfect outlet for Louis-Dreyfus' one-liners and Gandolfini's soft-spoken mannerisms. "Enough Said" is a realistic portrait of middle-aged romance and how to rediscover yourself through relationships.
Octavia Spencer, "Fruitvale Station" As if Watson and Martindale weren't enough, let's celebrate yet another deserving supporting actress. Octavia Spencer's role in the racial drama "Fruitvale Station" is small, but no one matches her power. The complicated life her character leads is fermented when she tells her son she won't visit him in prison anymore, and by the time she learns of his shooting at the hands of a Bay Area Rapid Transit law enforcement official, the sorrow that engulfs Spencer comes by way of a piercing quietness. "The Help" gave Spencer more of a moment to shine, but "Station" is her "Monster's Ball" -- a fragile role that rips open into pangs of heartache.
Lake Bell's "In A World..." screenplay Lake Bell's clever script for "In A World..." took home the Waldo Salt Screenwriting Award when it debuted at the Sundance Film Festival in January, and now she's an Independent Spirit Award nominee for Best First Screenplay. In a better world, that would translate to a Best Original Screenplay slot at the Oscars, because there might not be a more original comedy this year. The tale of a struggling voice-over artist competing in the male-dominated world of movie trailers, Bell crafts a movie that's at once about female empowerment, filmmaking, father-daughter relationships and struggling to find yourself. Plus, there's the "sexy baby voice," and that's pretty damn award-worthy.
Colin Farrell, "Saving Mr. Banks"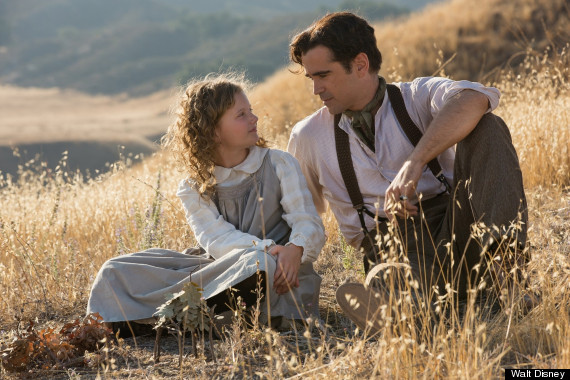 "Saving Mr. Banks" is Emma Thompson's movie, and if anyone slips into the Best Supporting Actor shortlist from this one, it'll be Tom Hanks for his charming depiction of Walt Disney. But Colin Farrell emerges as the movie's dark horse, bringing to life the alcoholic father of future "Mary Poppins" author P.L. Travers. Farrell captures the complicated relationship the man had with his family, serving as both the savior of young Travers -- he taught her to have imagination -- as well as the origin of her troubled upbringing. Despite his character's unruly tendencies, Farrell portrays him with grace and humility, and with it the actor becomes the surprising champion of an already stellar cast.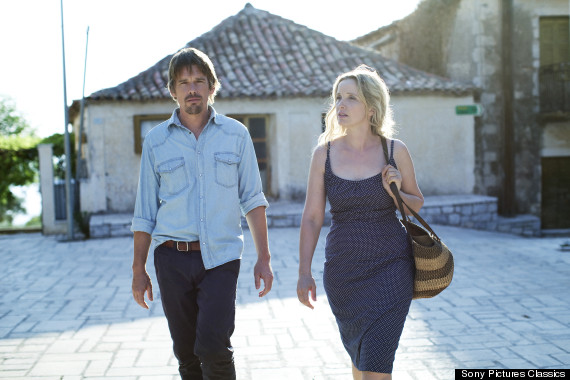 When it comes to Best Picture, "Before Midnight" is the year's most deserving longshot. The third entry in Richard Linklater's acclaimed trilogy is also the most searing. It's an honest look at the vulnerabilities and misgivings of long-term relationships, set against the sprawling backdrop of the Peloponnese while Céline (Julie Delpy) and Jesse (Ethan Hawke) spend a summer there with friends. Precursors "Before Sunrise" and "Before Sunset" were more digestible movies, yet Linklater and his stars -- who wrote the script together -- craft a sweeter, more heartfelt story, even as Céline and Jesse spend the final act in a verbal cage match that's difficult to stomach. Seeing a couple we've known onscreen for nearly two decades chart their passion and disenchantment so precisely is a rarity that deserves to be celebrated. How about we replace "American Hustle" with this one?
Jay Z, "100$ Bill" (from "The Great Gatsby")
Lana Del Rey's "Young and Beautiful" is the best song from the "Great Gatsby" soundtrack, and it would be more intriguing to see Karen O ("The Moon Song," from "Her") or Edward Sharpe and the Magnetic Zeros frontman Alex Ebert ("Amen," from "All is Lost") appear at the Oscars. But Jay Z, who curated the "Gatsby" album, is in the running as well for his rollicking "100$ Bill," one of the year's catchiest hip-hop anthems. With lyrics about having "Porsched it out," the song couldn't be a better fit for Baz Luhrmann's cotton-candy approach to the F. Scott Fitzgerald novel. Plus, it could be a needed ratings boost if both Jay Z and Beyonce ("Rise Up," from "Epic") are feted at the Oscars.
This blog was amended to include "Before Midnight," which not on the list when it was first published.
REAL LIFE. REAL NEWS. REAL VOICES.
Help us tell more of the stories that matter from voices that too often remain unheard.