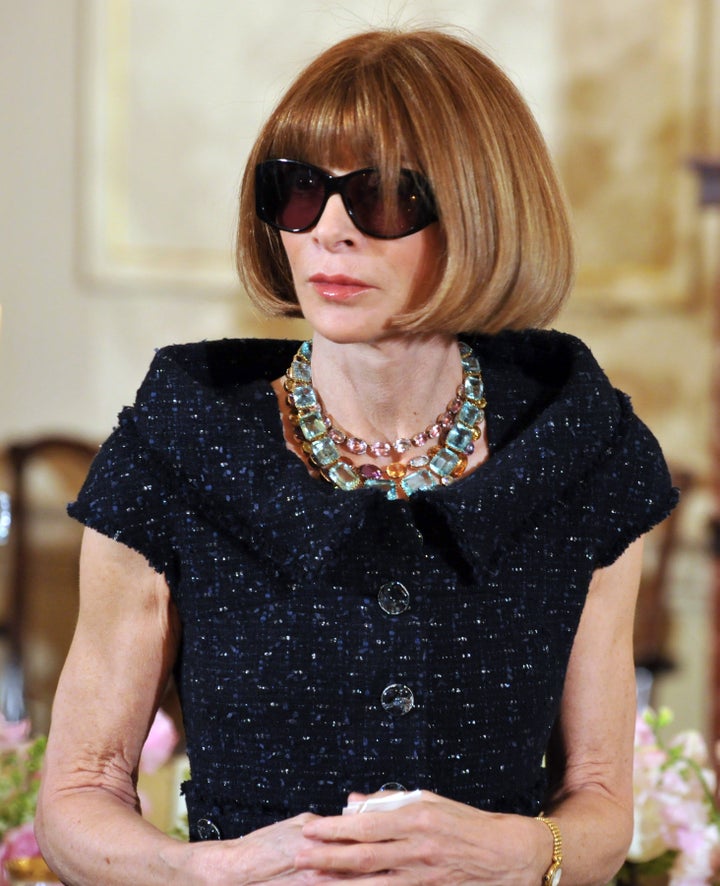 Who is the most powerful woman in fashion? Ask most people and they'll say Anna Wintour. The editor-in-chief of Vogue runs arguably the most important fashion magazine in the world, launched the biggest shopping event known to man with Fashion's Night Out and has a hand in what everyone wears each season. (Remember the scene in "The September Issue" where she literally tells Stefano Pilati what to design?)
And yet on Forbes' Most Powerful Women 2012 list, released today, two fashion bigwigs sit above Wintour. Diane Von Furstenberg ranks highest out of any fashion industry exec, at #33. At #45 is Angela Ahrendts, the CEO of Burberry Group. It's the money-makers, not the taste-makers, who truly hold the power.
According to Forbes' metrics, that is. As Women's Wear Daily noted this morning, the business magazine ranks the chosen women based on a hazy combination of "money (a company's market value and revenue), media presence (news hits on Factiva and radio appearances), and impact, or 'the extent of their reach across industries and countries.'" The woman's financial worth, then, is weighted heavily; her Twitter followers, Tumblr memes and t-shirts made in her likeness are seemingly less important.
For what it's worth, Wintour did move up the list since last year; Forbes placed her in the 69th spot in 2011, edging her up to #51 in 2012. Diane Von Furstenberg didn't budge, having placed at #33 in 2011 as well.
After DVF, Ahrendts and Wintour, three other fashion industry members round out the Most Powerful Women list: Miuccia Prada (#67), Gisele Bundchen (#83) and Mindy Grossman, CEO of HSN (#96).
And we can't forget our HuffPost Style honorable mentions: Michelle Obama (#7), Queen Elizabeth II (#26), Nancy Pelosi (#28), Arianna Huffington (#29) and our dear Beyonce Knowles (#32).
Who else made Forbes' Most Powerful Women 2012 list? Head to Forbes.com to see all 100 names.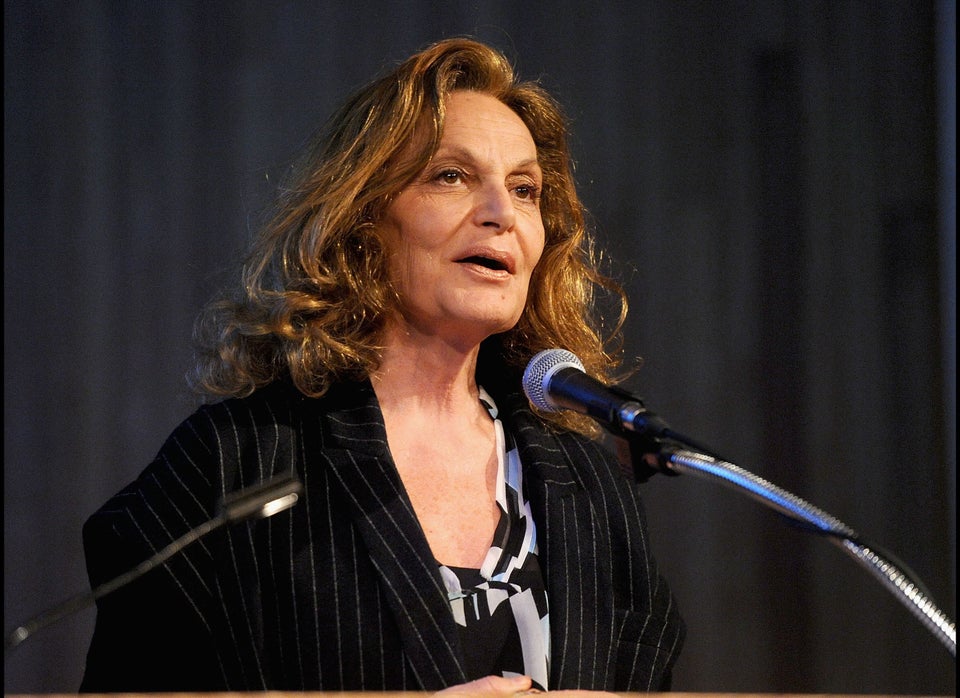 Fashionistas On Forbes' Most Powerful Women 2012 List