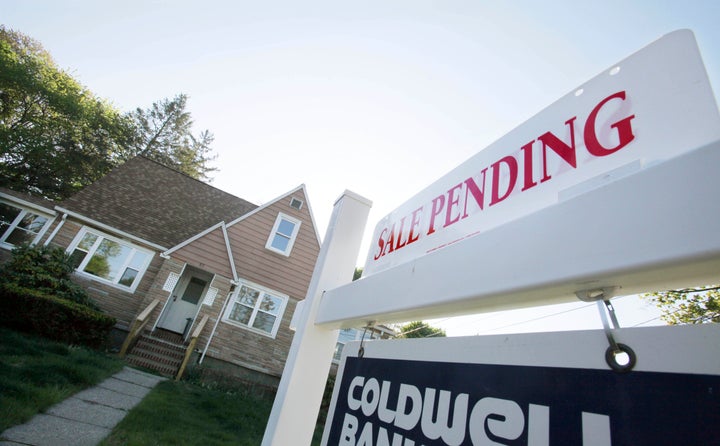 Banks have always required homeowners to maintain insurance on their mortgaged properties. However, some homeowners have found that they cannot maintain the premiums on that insurance and cancel their policies or they change the policy to one that provides less coverage in an effort to afford the premium. The response by lenders has been to provide them with insurance, adding the premium to the monthly mortgage payment. As a result, homeowners who were facing financial difficulties find themselves at risk of foreclosure, especially if the insurance premium is substantial.
It's known as force-placed insurance, and it's come under scrutiny due to the fact that some lenders are purchasing insurance that is five to 1- times higher than a standard homeowner's insurance policy would be, pushing their monthly mortgage payment over the brink. Typically, banks and mortgage servicers contract with insurance companies to provide homeowner's insurance for those without coverage or who have insufficient coverage. Typically, the bank pays the premium to the insurance company, and in return, the insurance company pays the bank a commission. Then the bank tacks on the premium, as well as the commission, to the homeowner's monthly mortgage payment. While the home is now insured, it should be noted that some force-placed policies provide less than adequate coverage while charging high premiums, and some banks may actually be subsidizing the policies, which can create a conflict by providing them with an incentive not to pay claims. In 2010, force-placed insurance premiums amounted to $5.5 billion, and according to an investigation by the New York Department of Financial Services, almost 15 percent of that amounts goes back to the banks.
Several states, including New York and California, are investigating force-placed insurance practices. In response to lawsuits stemming from foreclosure abuse and insurance, Fannie Mae has issued a directive, calling upon its servicers to discontinue payment of commissions and lower costly premiums. Many consumers have received force-placed insurance charges as high as $8,000.00 vs. $600 for the entire year for a comprehensive insurance policy obtained on their own.
Class-action lawsuits and investigations into force-placed insurance abuses are increasing. Among the banks involved are JPMorgan Chase, Bank of America, Wells Fargo, and Citigroup. Homeowners can join the class-action lawsuits or receive additional information by contacting their states Department of Insurance Website. California homeowners can also contact the California Department of Insurance at 1-800-927-HELP.
In April the Consumer Financial Protection Bureau (CFPB) outlined the rules it is considering to help protect mortgage borrowers from being hit by costly surprises or getting the runaround from their mortgage servicer. The CFPB plans to formally propose rules this summer and finalize them in January 2013. In addition, Dodd-Frank Wall Street Reform and Consumer Protection Act signed into law on July 21, 2010 has several requirements regarding force-placed insurance including: Force-placed hazard insurance charges must be bona fide and reasonable
Homeowners who are currently receiving force-placed insurance through their lender can remove it by providing their bank with proof that they have secured adequate homeowner insurance through another insurance company. In the meantime, there is a strong push calling for regulations of force-placed insurance to protect struggling homeowners from potential high costs and abuses by banks which can put them at risk of losing their homes.
Anna Cuevas, ex-bank executive turned homeowner advocate known as "America's Loan Modification Guru," has empowered and guided thousands of Americans in keeping their homes from foreclosure through loan modification self-advocacy. A popular blogger (askaloanmodguru.com), Cuevas has been called a "superhero of the loan modification industry" and has been nominated for CNN's Heroes. She is the #1 bestselling author of SAVE YOUR HOME Without Losing Your Mind or Money.