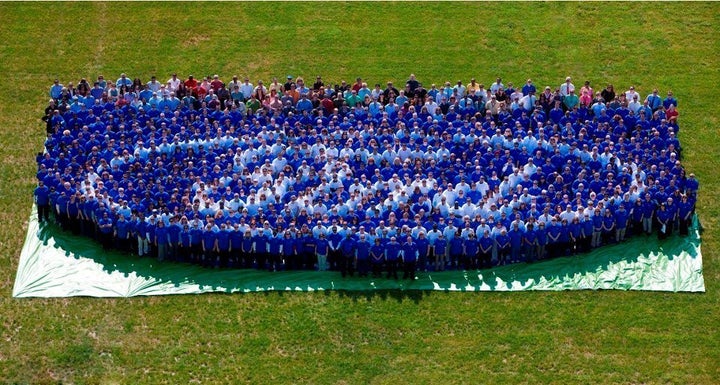 Ford is now sole owner of its iconic blue oval logo -- one of many assets the automaker mortgaged for cash that helped it weather the recession without a government bailout.
Moody's on Tuesday raised Ford's credit rating back to investment grade of Baa3, from a junk status of Ba2, citing evidence that Ford's turnaround will likely be long-lasting. Fitch boosted Ford's credit rating back to investment grade less than a month ago.
Ford had pledged its U.S. assets -- including its headquarters building in Dearborn, the signs on the building, its major intellectual property and the Ford logo, among hundreds of other things -- to secure $23.5 billion in loans in December 2006. The automaker paid back the loans in September 2011. But as part of the loan agreement, Ford could not get back its collateral until it regained investment-grade ratings with two major credit ratings agencies.
"When we pledged the Ford blue oval as part of the loan package, we were not just pledging an asset. We pledged our heritage," Ford Chairman Bill Ford said in a statement. "Getting the Ford blue oval back feels amazing, and it is one of the best days that I can remember."
The money Ford raised in 2006 helped it survive a severe downturn in car sales in late-2008 as the economy nosedived. General Motors and Chrysler were forced to ask the U.S. government for help, saying operations would collapse if they didn't receive aid. The government eventually led GM and Chrysler through quick bankruptcies and gave them a total of $80 billion.
The decision to bail out the automakers is still hotly debated. Many Americans opposed U.S. intervention, and Ford's ability to stand on its own has helped its image.
Moody's said it was confident Ford would sustain its recent performance. "We concluded that the improvements Ford has made are likely to be long-lasting," said Bruce Clark, senior vice president with Moody's.
That's because Ford now breaks even after selling 1.8 million vehicles in a year, 47 percent fewer than it needed to sell in 2009 to make money, Clark said. The automaker has also improved its product lineup, stemming the loss of market share to Honda and Toyota, Clark said,
Ford CEO Alan Mulally, who engineered Ford's turnaround plan and whose first bold step was mortgaging Ford's assets in 2006, said he's proud that Moody's increased the credit rating. He promised the automaker will stay on track.
"We will continue to focus on driving profitable growth for all of our stakeholders," Mulally said. "We are confident that, by staying focused on our plan and working together, we will maintain strong investment-grade ratings through all economic cycles."
Calling all HuffPost superfans!
Sign up for membership to become a founding member and help shape HuffPost's next chapter