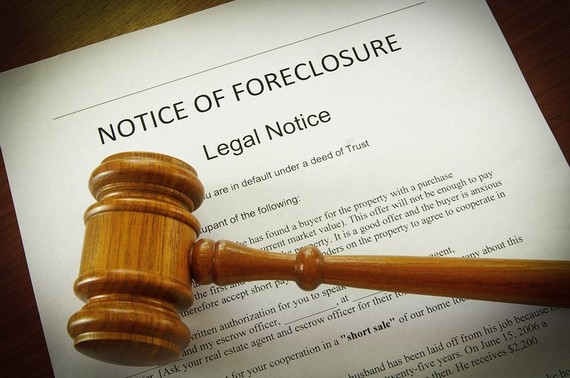 If I were writing this back in 2008 it would be a different article. Back then the foreclosures were coming down the pike so fast you could almost do no wrong in grabbing one. Wholesalers, fix & flip and rental investors were rolling in opportunities. The biggest problem was in not being able to do deals fast enough to take advantage of the flood of foreclosure homes.
Fast-forward to today and things are very different. The Mortgage Bankers Association reports mortgages in distress at eight to ten year lows. At the lowest rate since 2007, only 4.99% of one-to-four unit residential loans have missed at least one payment. Only 1.88% were in some stage of foreclosure, counted as inventory. Also at the lowest level since 2007, only 3.57% of active mortgage loans are in 90 days past due status.
FHA loans in foreclosure are also down to an inventory of 2.65%. It would seem that nationally there aren't a lot of foreclosure homes available. This is true overall, but there are two types of foreclosure based on the state in which the property is located. They are "judicial," and "non-judicial." Let's look at the differences to see why some states have higher inventories and longer times to get a foreclosure off the books.
From nolo.com, we see this breakout of the states' foreclosure process:
Predominately JudicialPredominately Non-judicialConnecticut, Delaware, Florida, Hawaii, Illinois, Indiana, Iowa, Kansas, Kentucky, Louisiana, Maine, New Jersey, New Mexico*, New York, North Dakota, Ohio, Oklahoma, Pennsylvania, South Carolina, Vermont, and WisconsinAlabama, Alaska, Arizona, Arkansas, California, Colorado, District of Columbia, Georgia, Idaho, Maryland, Massachusetts, Michigan, Minnesota, Mississippi, Missouri, Montana, Nebraska, Nevada, New Hampshire, North Carolina, Oregon, Rhode Island, South Dakota, Tennessee, Texas, Utah, Virginia, Washington, West Virginia, and Wyoming
There are some variations and mixed processes in a few states, but this is pretty much how they break out. This is a big picture description of the process, but it will illustrate why some states have higher foreclosure inventories than others, despite economic influences.
In non-judicial states, a note and deed of trust is the general way a mortgage is held. The courts are not involved in a normal foreclosure process. When a borrower is roughly 90 days behind in payments they'll get a letter and roughly 30 days to respond and bring all payments up to date, including any penalties and interest.
If they do not do that, then the process moves forward, with the trustee placing notices in the proper places and moving toward a sale of the property. Without any abnormal situations, the property will be sold and the home owner evicted if they are still in the home.
This entire process can take just a few months without any involvement by courts or government other than recording the activity and the new owner for taxes. In non-judicial states, there are generally lower foreclosure inventories now because they are able to move them through the process and clear them faster.
There is still a similar process in sending the lender letter at 90 days delinquent, and giving time for a response or to bring the loan current. However, then things take a different track.
An attorney is now in the process and filing documents with the court. The court must review the documents, details of the mortgage, and how the process has been handled to this point. Now everything pretty much stops until the foreclosure works its way onto the court docket and makes it through the ruling of court approval to move forward with a sale.
This is why it takes significantly longer to move a property completely through the foreclosure process in judicial states. While less than half of all loans in foreclosure are in judicial states, those states account for the majority in inventory. The top three judicial states, New Jersey, New York and Florida, have the highest percentage of loans in foreclosure.
Depending on the state in which you're investing, you can find foreclosure opportunities varying quite a bit.
Popular in the Community