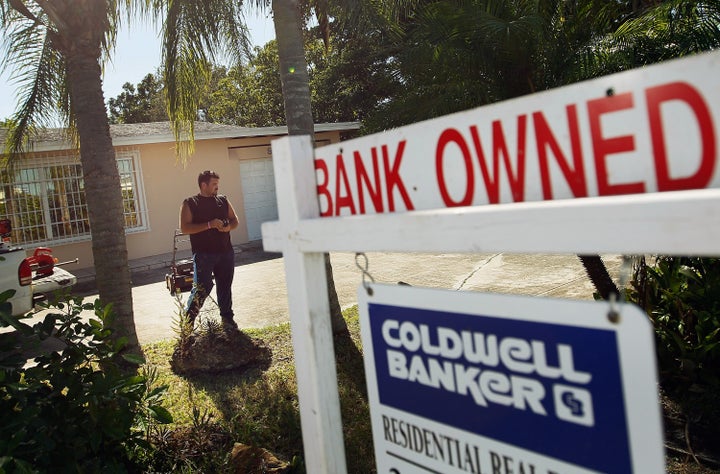 In Detroit, you quickly learn to be resourceful. You rely on your neighbors and celebrate them. It is easy to look around, feel overwhelmed and plug in to the tired narrative of how downtrodden we are. The folks that are changing that dialogue and their communities are able to look at the same environment and see opportunities. They see assets where others see liabilities. This is evident in our burgeoning urban agriculture scene, our scrappy deconstruction efforts and our tireless entrepreneurs who are silently rebuilding Detroit's economy.
After seeing the devastation caused by the foreclosure crisis, I wanted to figure out how our communities could benefit from such tragic conditions. I understand that we need to learn from our mistakes and acknowledge that blame cannot be placed solely on banks and government. Recognizing that, I wanted to find an action-based and citizen-led antidote to vacant properties and blight-ridden landscapes. I believe that change roots in community, rarely comes from government and ironically will not be found in banks.
When I bought a 30,000-sq.ft. Industrial warehouse, now lovingly called Ponyride, from a bank for $100,000 dollars, I invited members of the community to help create a place that would be an asset for many. Historically, a group or an individual would buy this property and that group or individual would benefit by taking advantage of the discounted price. If we as neighbors to said property were lucky, they would develop the property and we would at least have animation in the area, but more often than not, such buildings are bought for land control or speculation. The building would deteriorate, causing the community to continue to deteriorate around it.
Based on the low purchase price of the building, we have been able to rent 2,500-sq.ft spaces for $250 a month including utilities. This allows the renting artist, artisan or creative entrepreneur to focus on their work or product instead of always worrying about rent. It also allows myself and other Ponyride curators to invite people and projects that fit within our mission which is Ponyride nurtures collaboration using shared resources, knowledge and ideas to cultivate opportunities created by the strengths and crises of Detroit. Participants serve Detroit communities by sharing their craft and expertise. We have a hip-hop dance studio, an African drum and dance studio, a fencing studio, a furniture-making company, a boat maker, a group sewing coats that become sleeping bags for the homeless, and a letterpress printer along with many others. We believe that it is essential for artists and entrepreneurs to be connected to their communities.
Learning from what's working about this project, I want to challenge other property owners in Detroit and other post-industrial communities to help counter the mortgage crisis through creative re-animation. I am living proof that you can do well by doing good. Sitting on properties in Detroit is not acceptable. Occupancy rates of developed properties are high. There is a waiting list to move into the Corktown neighborhood that I live in and many other neighborhoods are developing the same issue. There is far more demand than supply in Detroit and plenty of potential to help develop aspiring entrepreneurs. It's time that we utilize our people, history and our buildings as the amazing resources that they are. It's time that we intersect imagination and infrastructure to build a more resilient, sustainable and creative Detroit.
Calling all HuffPost superfans!
Sign up for membership to become a founding member and help shape HuffPost's next chapter