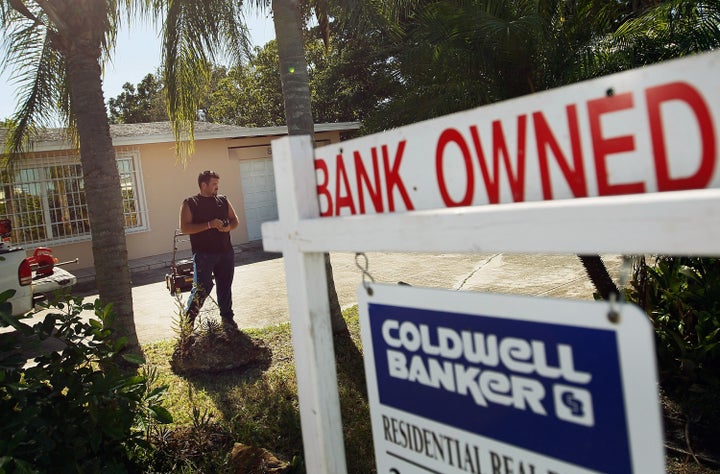 More than four years into the housing crisis, and after millions of Americans have lost their homes, Federal Reserve Chairman Ben Bernanke is finally taking a stand.
Bernanke sent a Federal Reserve paper to the leaders of the House of Representatives' Committee on Financial Services arguing that relying heavily on foreclosures to deal with mortgage borrowers that can't meet their obligations is "costly and inefficient" for the housing market because they can lead to deteriorating homes and weigh on the property values in the surrounding community.
Instead, the paper encourages lenders to "aggressively" pursue loan modifications and for servicers to be given more incentives to seek alternatives to foreclosure.
Foreclosures "can result in 'deadweight losses,' or costs that do not benefit anyone, including the neglect and deterioration of properties that often sit vacant for months (or even years) and the associated negative effects on neighborhoods," the paper said. "These deadweight losses compound the losses that households and creditors already bear and can result in further downward pressure on house prices."
The Obama administration has already pursued policies aimed at encouraging lenders to modify loans, although to very limited success. The Home Affordable Modification Program, which Obama announced in February 2009, had helped fewer than 700,000 homeowners as of October, despite promises that the program would encourage banks to modify the loans of 3 to 4 million homeowners.
And with millions of foreclosed properties already in the pipeline, the foreclosure process is already taking longer than in recent memory -- a situation that may only be exacerbated if lenders don't take the Fed's advice. The average foreclosure process now takes 674 days, almost triple the time necessary in 2007.
Popular in the Community