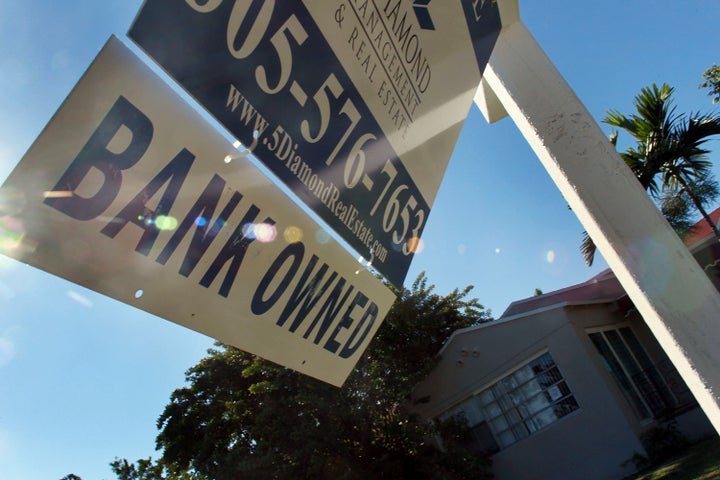 WASHINGTON -- The nation's largest mortgage companies are operating on the assumption that they will have to pay as much as $20 billion to resolve claims of widespread foreclosure abuse, an amount four times what they had originally proposed, the top federal official overseeing the discussions told state officials Monday, according to people who participated in the conversation.
Associate U.S. Attorney General Tom Perrelli told a bipartisan group of state attorneys general during a conference call that he believes the banks have accepted the realization that a wide-ranging settlement to the months-long probes will cost them much more than the $5 billion offer they floated last month, according to officials with direct knowledge of the call. Perrelli said he's basing his belief on his recent conversations with representatives of the five targeted firms: Bank of America, JPMorgan Chase, Wells Fargo, Citigroup and Ally Financial.
Three unresolved issues remain, these people said. State and federal officials have not agreed on the scope of banks' release from liability that would accompany such a deal; negotiators continue to hammer out how much of the money pot will be split between restructuring borrowers' mortgages and bank fines, and officials are not yet near an agreement on how the coalition of state and federal government agencies will monitor and enforce bank behavior in the wake of a settlement agreement.
The settlement talks are the result of state and federal investigations launched last autumn after widespread reports that the five largest mortgage handlers illegally seized the homes of an unknown number of homeowners and improperly accelerated foreclosure proceedings by failing to amass required paperwork, in some cases allegedly lying about it to local judges. Over the past couple months, government officials have been in discussions with the banks to resolve claims of past abuses and set new standards to govern bank dealings with distressed homeowners.
The banks seek a quick resolution, according to sources who have participated in settlement talks, as falling home prices, a continuing high rate of delinquent borrowers, stagnant home sales, rising unemployment and slower economic growth batters bank stocks. Shares of Bank of America, the largest mortgage servicer, hit a two-year low Monday. Citigroup fell more than four percent. The 24-company KBW Bank Index has fallen nearly 11 percent over the past three months.
Top officials in the Obama administration, like Treasury Secretary Timothy Geithner, have said they want a quick settlement, too. Bank regulator Sheila Bair, the chairman of the Federal Deposit Insurance Corporation, told a Senate panel last month that a settlement must be reached due to "significant" damages the banks face from "flawed mortgage banking processes [that] have potentially infected millions of foreclosures."
The industry could be reeling for years, Bair warned.
Many of the states, though, aren't in such a hurry.
New York's top law enforcer, Eric Schneiderman, wants to conduct a complete investigation into all facets of mortgage banking, from fraudulent lending to defective securitization practices to faulty foreclosure documents and illegal home seizures. Delaware recently sent Mortgage Electronic Registration Systems Inc., which runs an electronic registry of mortgages, a subpoena demanding answers to 75 questions.
Other states are combing through court filings and pulling out files infected by so-called "robo-signing" and potentially-fraudulent claims made by banks, while some are probing the role played by a unit of Lender Processing Services, a firm used by the biggest mortgage companies in foreclosure proceedings.
Those angling for either a more thorough investigation or a more punishing set of penalties also have the results of a set of confidential federal audits in their back pocket.
The reports accuse Bank of America, JPMorgan Chase, Wells Fargo, Citigroup and Ally Financial of defrauding taxpayers in their handling of foreclosures on homes purchased with government-backed loans, The Huffington Post first reported last month.
The five separate investigations, conducted by the Department of Housing and Urban Development's inspector general, conclude that the firms violated the False Claims Act, a Civil War-era law crafted as a weapon against firms that swindle the government.
The federal watchdog office referred its findings to the Department of Justice, which is deciding whether to file charges. The False Claims Act allows the government to recover damages worth three times the actual harm.
Jessica Smith, a spokeswoman for the Justice Department, declined to comment.
*************************
Related
Popular in the Community