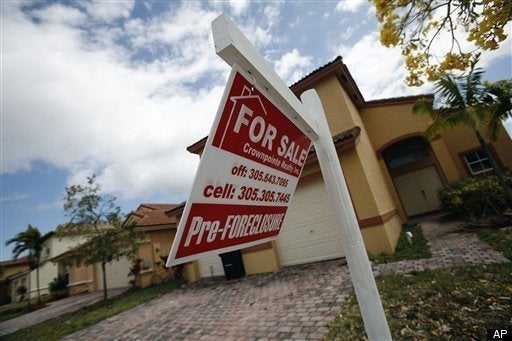 While some homeowners may be glad to challenge a foreclosure, the rapidly expanding crisis of alleged foreclosure fraud has stalled home sales across the nation.
Since GMAC, JPMorgan and Bank of America have suspended foreclosures in 23 states in response to discoveries about incorrectly approved paperwork, hundreds of thousands of homes now remain in limbo. The New York Times describes a Florida woman's case as emblematic: She thought she had bought a foreclosed home and was ready to move in with her son, when Fannie Mae, the nation's largest mortgage buyer, said she couldn't. The legality of the foreclosure was in doubt.
Mistakes made during rushed lending processes in the years leading up to the housing crash are now being exposed, said Janet Tavakoli, founder and president of consulting firm Tavakoli Structured Finance, in the Washington Post.
Other analysts predict doom. Christopher Whalen, managing director at Institutional Risk Analytics, said the recent lockup of foreclosures is "only the start of the crisis" that will reach every corner of the U.S. economy, according to MarketWatch. He added that the country is less than one quarter of the way through the foreclosure process.
As Bloomberg reported last month, delays in foreclosure proceedings will wound the larger housing market, as uncertainty will prevent prices from reaching a bottom.
Still, given the irresponsible practices that some lenders have admitted to, these delays may be necessary to protect consumers. President Obama yesterday chose not to sign a bill that would have made it more difficult for homeowners to challenge foreclosures.
Correction: An earlier version of this article incorrectly cited Tavakoli as attributing the explosion in mortgage loans to investors' "hunger for securities." The Huffington Post regrets the error.
Popular in the Community