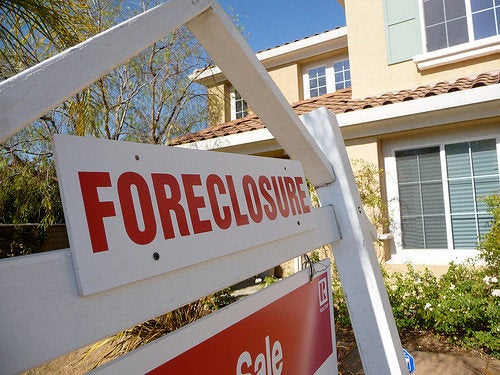 A new recovery program will rely on community groups to identify viable foreclosed properties in nine Chicago neighborhoods hard-hit by the foreclosure crisis, purchase them with loans from the city and rehab them into sellable shape, Mayor Rahm Emanuel announced Wednesday.
The Micro-Market Recovery Program will create a $15 to $20 million loan pool to help stabilize property values in sections of Humboldt Park, Chatham, Chicago Lawn, West Woodlawn, Auburn-Gresham, West Pullman, Belmont-Cragin, Englewood and Grand Boulevard by coordinating multiple incentive programs, not-for-profit intermediaries, and for-profit capital sources, and by providing financing to approved developers and end-users, according to a news release from the mayor's office.
The program should get about 2,000 homes stabilized within three to five years, Emanuel told WBEZ.

"This program will move Chicago from a house-by-house approach to a community-focused strategy, which will do a better job of protecting residents from the devastating impact of foreclosures," Emanuel said in a statement Wednesday.

The program stands to affect the estimated 9,975 properties that remain vacant after a rash of foreclosures in 2010, when Chicago saw a 20 percent increase in foreclosures from the previous year.
The initial funding, donated by the John T. and Catherine D. MacArthur Foundation, is expected to leverage additional private capital--mostly from banks that currently hold foreclosed properties--to bring the total investment up to $50 million.
The MacArthur Foundation will work with the Chicago Department of Housing and Economic Development to design loan products tailored to stabilize these communities. The City is recruiting additional community organizations to get involved in the recovery effort.