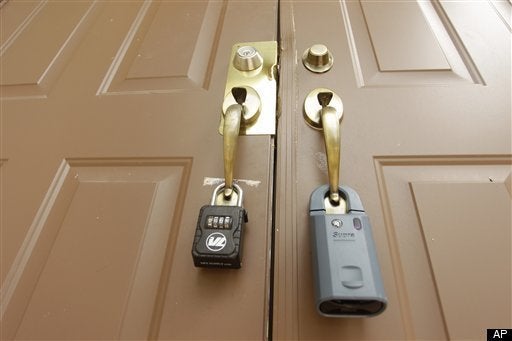 Halting foreclosures across the nation would be "catastrophic" for the economy, a financial industry trade group said Monday.
"It would be catastrophic to impose a system wide moratorium on all foreclosures and such actions could do damage to the housing market and the economy," Ryan said in the statement. "It must be recognized that the mortgage market, investors and the health of the economy are all inter-related."
Salmon, of Reuters, says Ryan's statement obscures the true problem by exaggerating the consequences of a foreclosure freeze. Mortgage servicers' first priority should be to resolve the shoddy paperwork issues, and a moratorium might actually help them do that, Salmon says. He adds that it's not clear a "system wide" moratorium would hurt the housing market in a significant way.
Bank of America, JPMorgan and GMAC have put the brakes on foreclosures because some of their employees have admitted to not properly reviewing foreclosure documents that they approved, meaning that some foreclosures could be illegal. Intensifying doubts still further, bank agents have changed the locks on houses that aren't in foreclosure and may have stolen valuables from certain homes. Ryan said errors need to be corrected but cautioned that a national moratorium isn't the solution.
Still, President Obama's top political advisor David Axelrod expressed reservations about a nationwide foreclosure moratorium, albeit to a much less extreme degree than SIFMA's Ryan, when he said Sunday on CBS's "Face the Nation" that he was "not sure about a national moratorium because there are, in fact, valid foreclosures that probably should go forward."
At least two-thirds of state attorneys general will jointly investigate foreclosure fraud, Reuters reported Sunday. Senate Majority Leader Harry Reid (D-Nev.) expressed his support of a nationwide foreclosure moratorium after Bank of America announced its freeze last week.